Medicaid cuts could affect coverage of special needs kids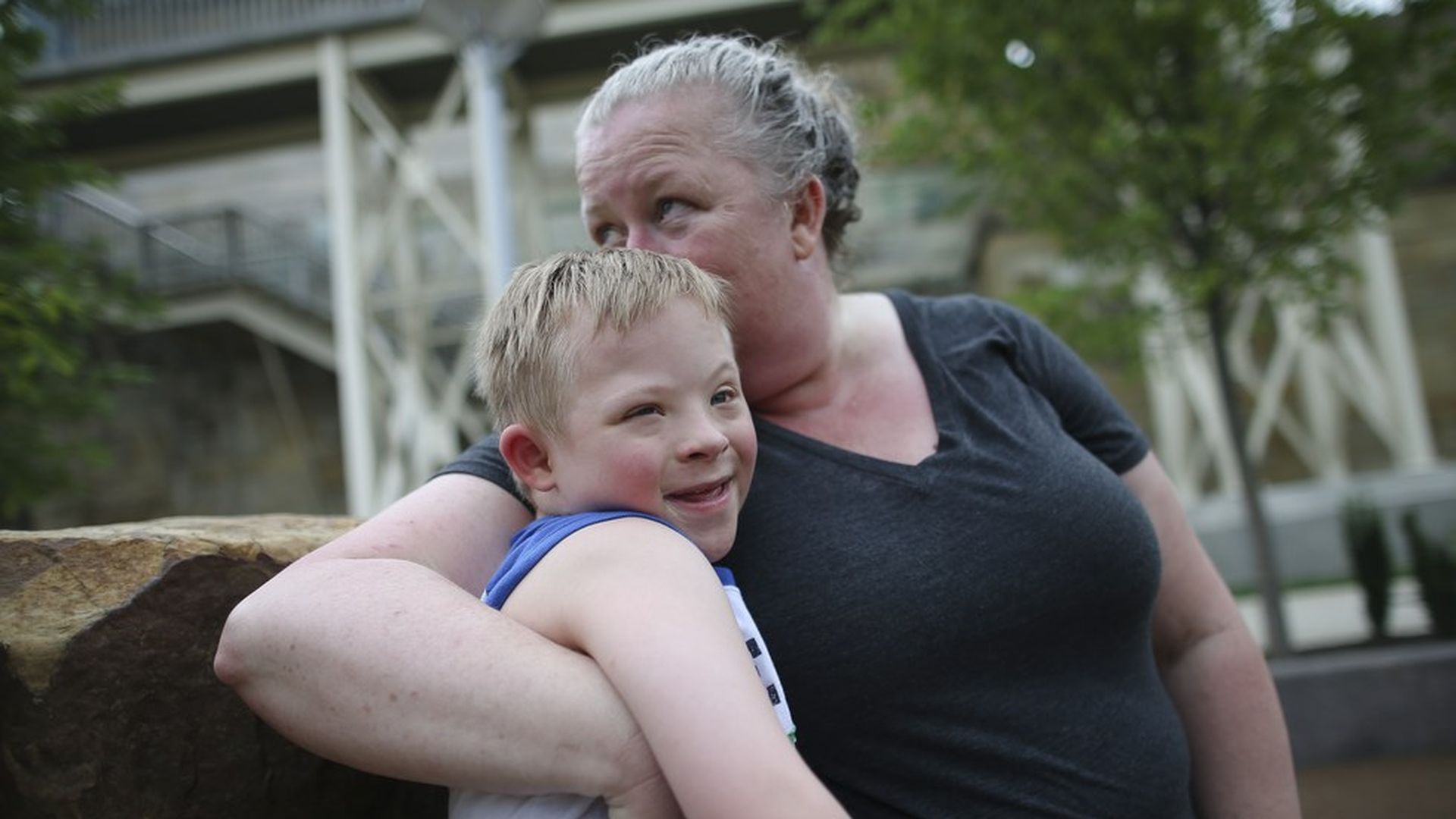 The new Senate health bill would drastically affect children who depend on Medicaid to cover their special medical needs, even though Senate Republicans tried to shield them, reports Kaiser Health News. The legislation would exempt many young recipients from the new, highly-restrictive Medicaid spending caps that are applied on a per-person basis — but as many as 4 million wouldn't qualify the way the exemption is written.
What's at stake: Children with special conditions, such as those with cystic fibrosis, autism, and Down syndrome, would be subject to the cuts determined by their state, who are already under mounting financial pressure.
Why it matters: Advocacy groups weren't thrilled with the exemption in the first place -- they didn't want to see some vulnerable people being protected from Medicaid spending limits while others weren't. But this piece provides fresh evidence that the exemption wouldn't even shield all of the children it was trying to reach.
Go deeper