Media deregulation blitz hits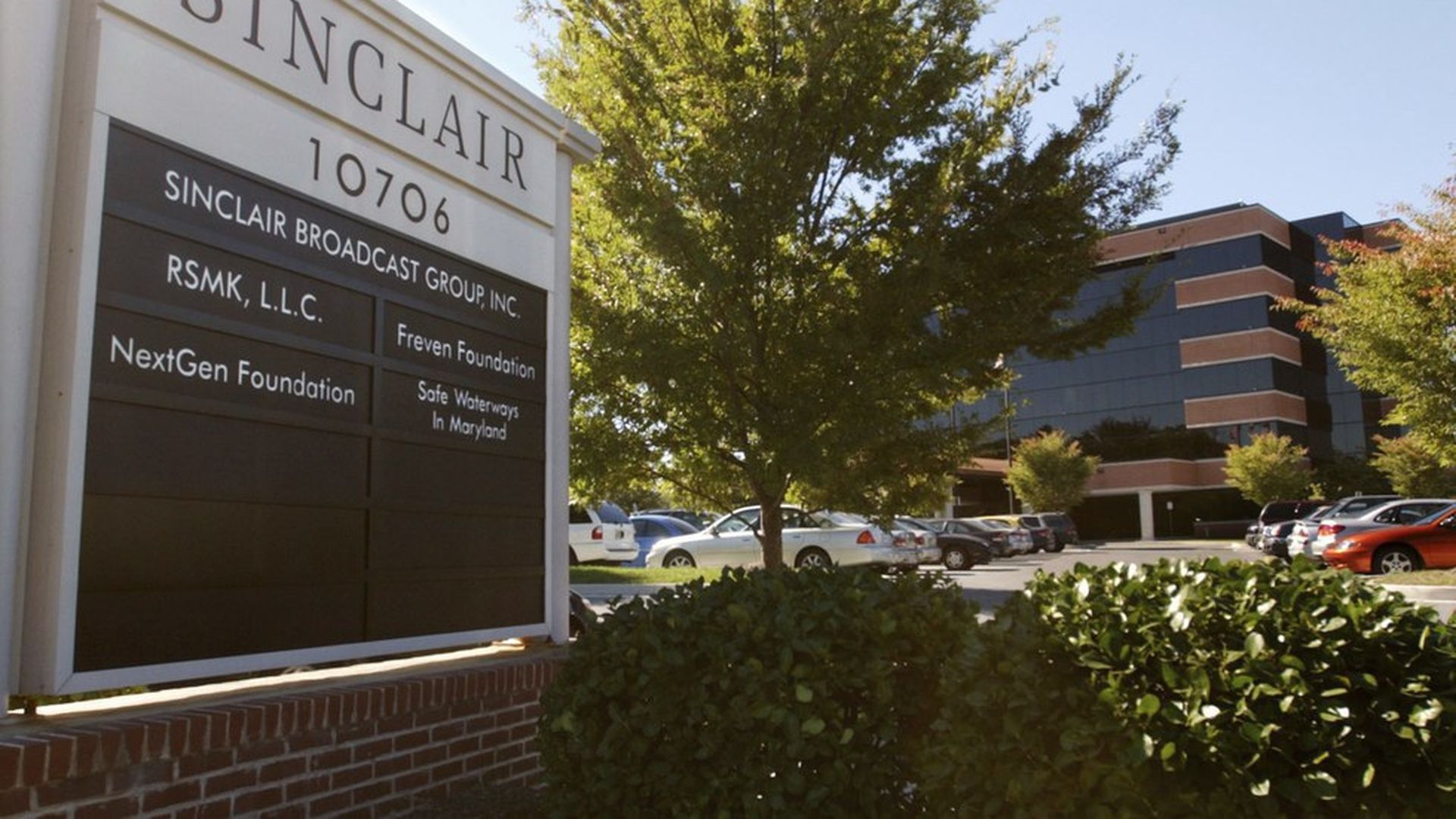 The FCC is taking up several key measures that could make way for even more media consolidation under the Trump Administration, after it already signed off on a rule change that cleared the way for the Sinclair-Tribune deal. These rules were put in place decades ago to maintain a diversity of voices in local markets.
Why it matters: The Trump Administration's laissez-faire approach to media and telecom regulation is part of what has allowed media deals to reach a two-year high in Q3.
TV, newspaper ownership rule — Per Reuters: "The Federal Communications Commission will vote at its November meeting to rollback landmark media ownership regulations that limit the ability of companies to own multiple TV stations and newspapers in the same market and remove other restrictions, Chairman Ajit Pai told a congressional panel Wednesday." Per The Washington Post's Brian Fung: "The FCC vote, expected Nov. 16, could also eliminate a rule that prevents TV stations in the same market from merging if the outcome leads to fewer than eight independent stations operating in that market."Studio elimination rule: Per Variety's Ted Johnson: "The FCC on Tuesday voted to eliminate a rule that required broadcast station groups to maintain a physical presence in the community of their primary local coverage area, a move that critics say will help mediacompanies further consolidate their operations and even be a boost to the ambitions of Sinclair Broadcast Group."What they're saying: Proponents of repealing them (mostly newspapers and broadcast companies) say a new economic solution is needed for local media to survive in the digital age. Opponents (mostly Democrats) worry it could have an impact on democracy and emergency communications.
Go deeper