McConnell to Trump: don't add to the debt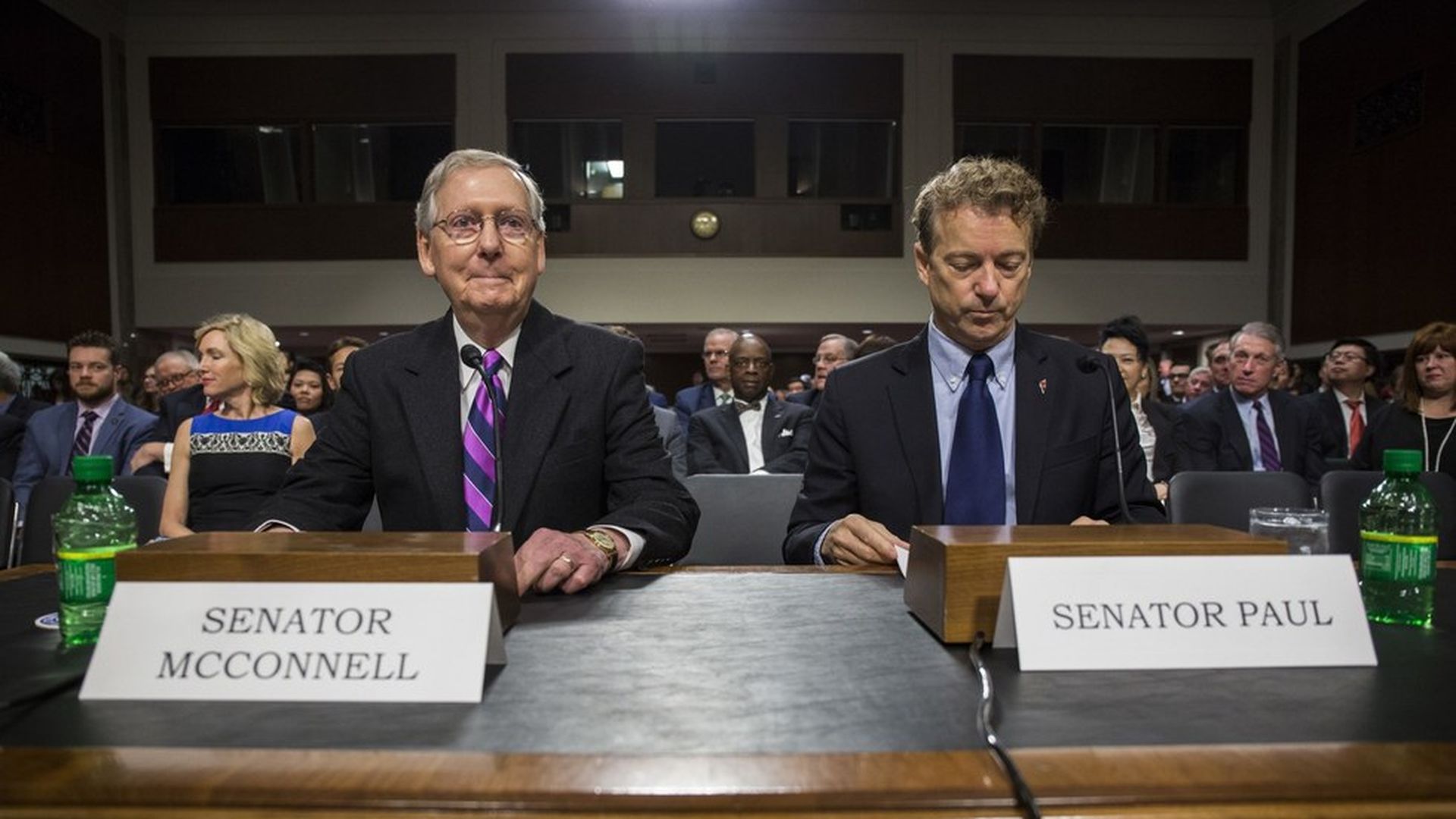 Senate majority leader came on strong tonight at the White House congressional leadership huddle and told Trump he can't burden the U.S. with $1 trillion in debt, according to the AP. He insisted POTUS lay out a plan that can be fully funded.
The Senate's no. 2, John Cornyn, who relayed the news, said infrastructure is "an area maybe to find common ground" but that "Sen. McConnell made the important point it needs to be paid for because we've got $20 trillion in debt."
Go deeper