McConnell gripes about Trump's "artificial deadlines"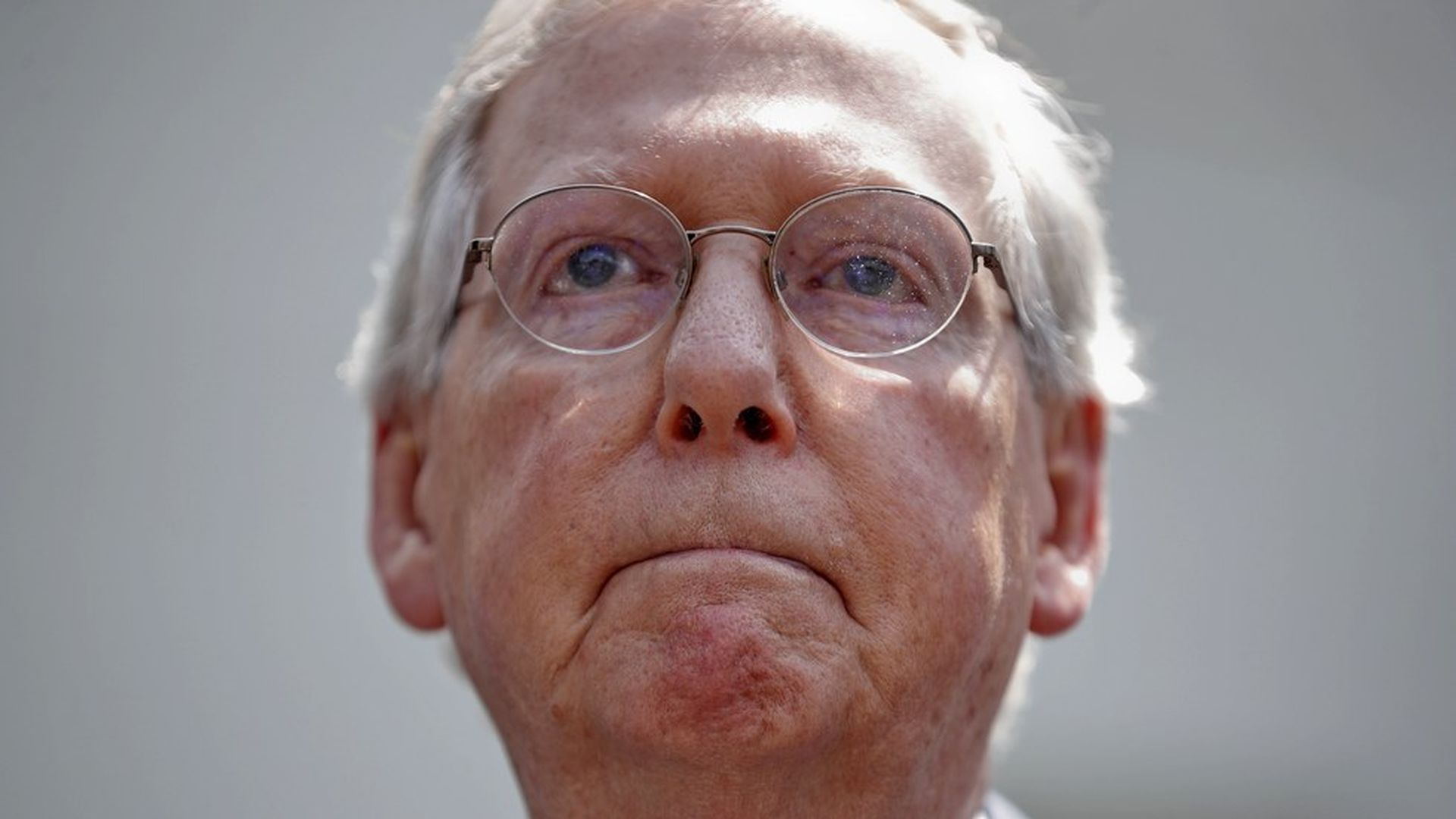 Mitch McConnell has been hesitant to criticize President Trump, but he had some pointed words Monday while speaking in Florence, Ky., according to CNN affiliate WCPO:
"I think he had excessive expectations about how quickly things happen in the democratic process."
"Part of the reason I think people think we're underperforming is because of too many artificial deadlines unrelated to the reality of the legislature which may have not been understood."
"I've been and I will be again today, not a fan of tweeting and I've said that to him privately. I think it would be helpful if the President would be a little more on message."
Go deeper