McConnell delays August recess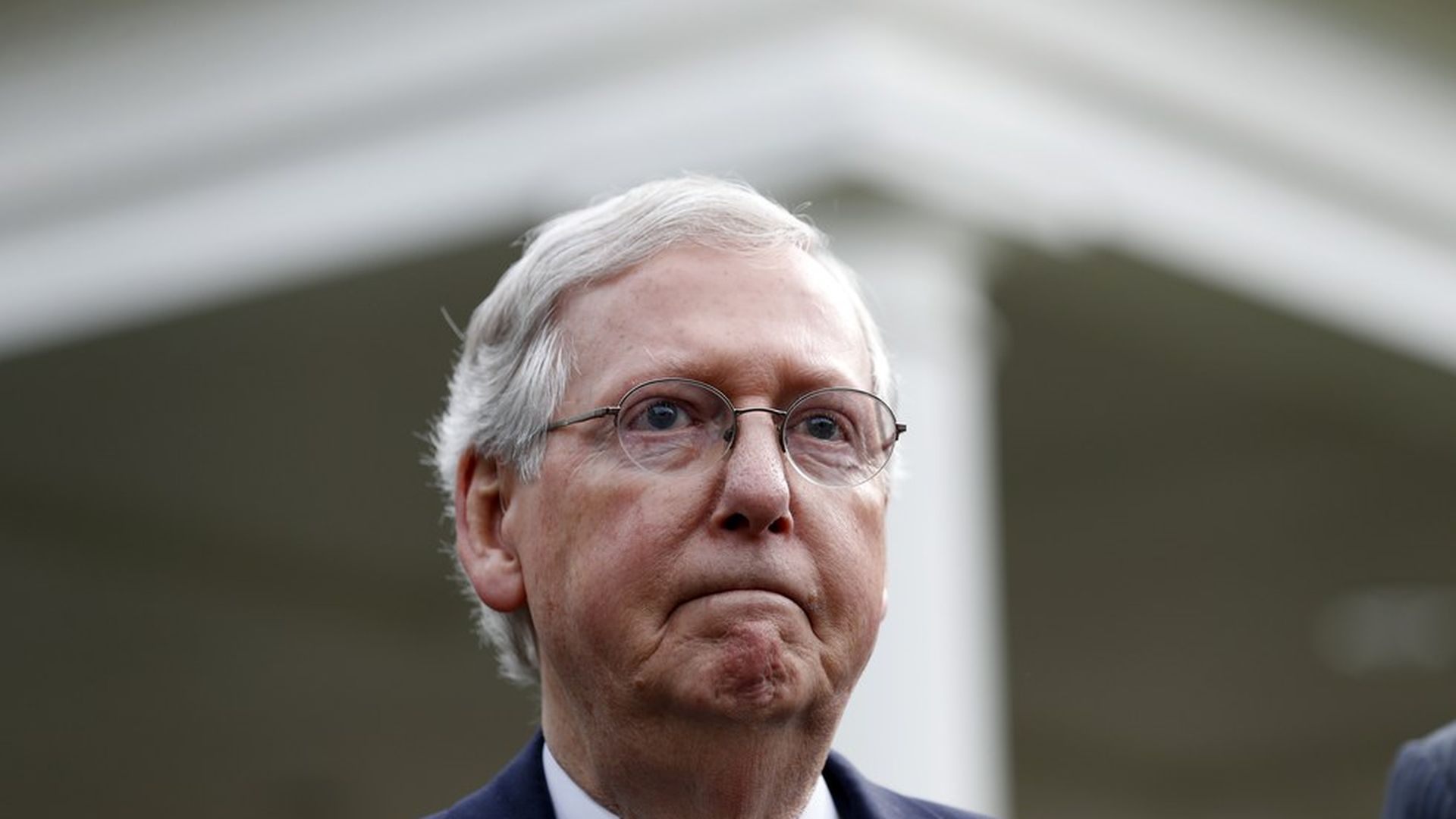 Mitch McConnell has delayed the Senate's summer recess until August 11. He was under pressure to push back the recess, which was due to start on July 31, after some Republicans argued members shouldn't return home until they pass a health care bill.
McConnell spokesman Don Stewart tweeted that it will give the Senate more time to work on legislation and nominations, but the reality is that Senate Republicans have also been stuck on their health care bill for weeks, and that has backed up the rest of the agenda.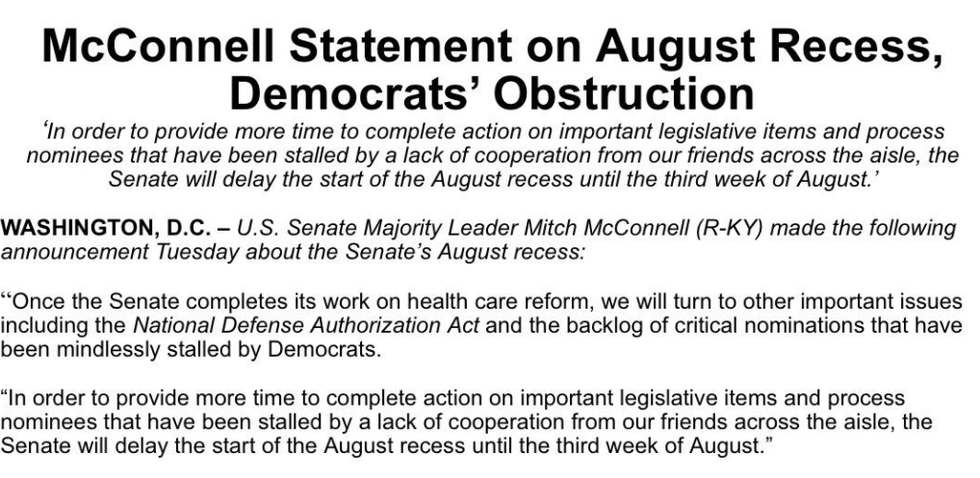 Go deeper