McConnell collects on his Supreme bet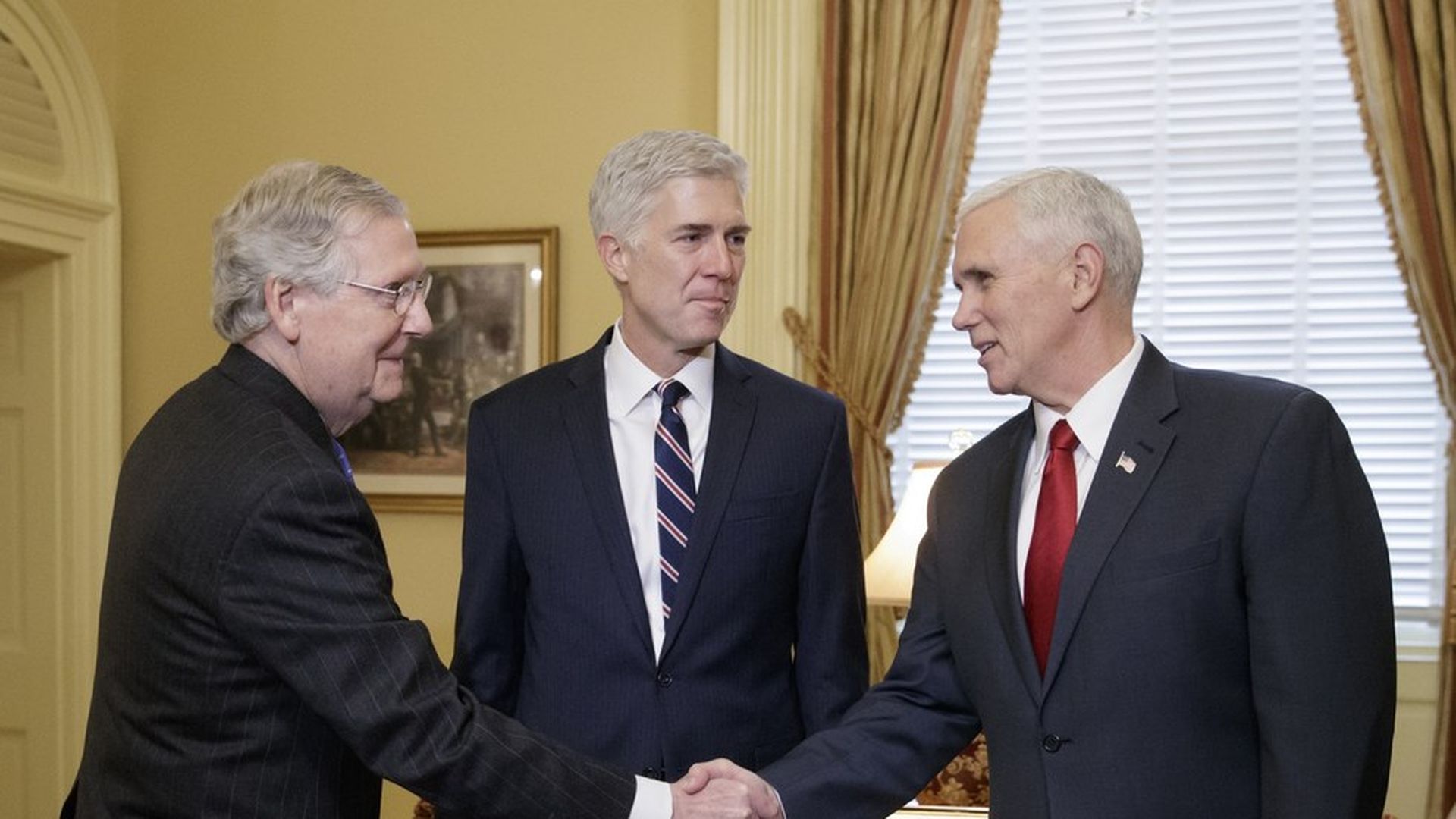 The Senate Majority Leader prevented former President Obama from filling Justice Scalia's seat for nearly a year, saying he wanted to allow the next president, be they Republican or Democrat, to fill the seat. Now he's pushing Democrats to give him those rewards without having to blow up a Senate tradition.
McConnell has an op-ed at Politico today that urges Chuck Schumer to allow Supreme Court nominee Neil Gorsuch to be confirmed without a filibuster.
I invite Leader Schumer and his party... to now follow through on their refrain of 'we need nine' by giving this tremendously well-qualified nominee fair consideration and an up-or-down vote.
Go deeper