McCaskill: Rosenstein knew Comey was out before memo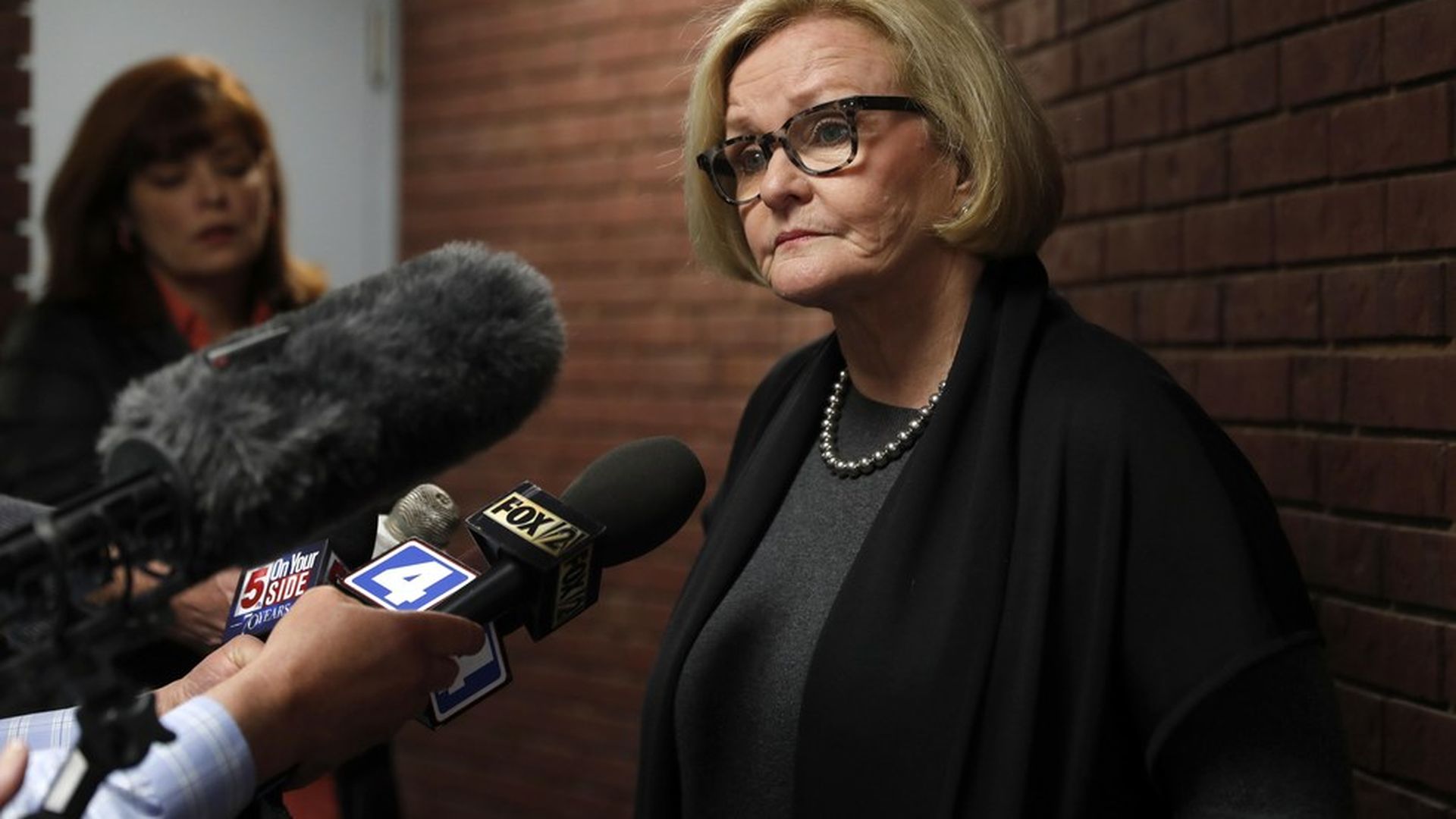 After emerging from an all-Senate briefing from Deputy Attorney General Rod Rosenstein, Senator Claire McCaskill told reporters Rosenstein "knew Comey was going to be removed prior to writing the memo."
Why it matters: The White House originally said Rosenstein's memo recommending Comey be fired was what convinced Trump to make the move. Trump has since said the decision was his alone, but this indicates that everyone from Sean Spicer to Mike Pence was either misinformed, or intentionally misleading.
Nature of investigation: Senator Lindsey Graham: "It was a counter intel investigation before, now it seems to me now to be a criminal investigation."
Richard Blumenthal confirmed, "Mueller is doing a criminal investigation...an investigation of criminal allegations...including possible obstruction of justice," and when asked if Trump himself was under criminal investigation said "no."
Go deeper