McCain slams Tillerson's "message to oppressed people"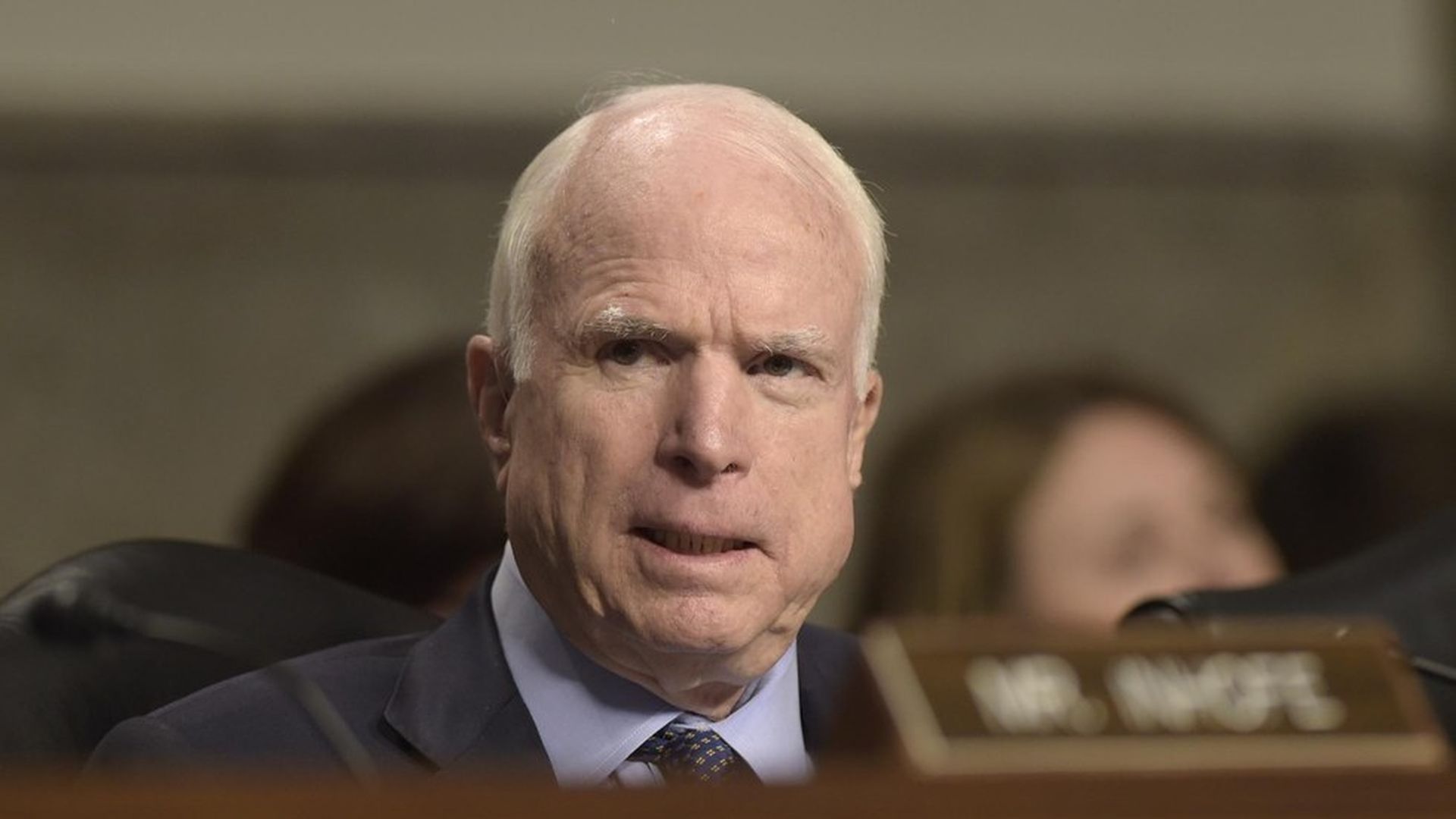 John McCain slammed Rex Tillerson's suggestion that the United States might no longer insist upon the promotion of American values — like human rights and democracy — in its foreign affairs via a New York Times op-ed. The choice cut:
"With those words, Secretary Tillerson sent a message to oppressed people everywhere: Don't look to the United States for hope. Our values make us sympathetic to your plight, and, when it's convenient, we might officially express that sympathy. But we make policy to serve our interests, which are not related to our values. So, if you happen to be in the way of our forging relationships with your oppressors that could serve our security and economic interests, good luck to you. You're on your own."
Go deeper