McCain says he'll support bipartisan health care plan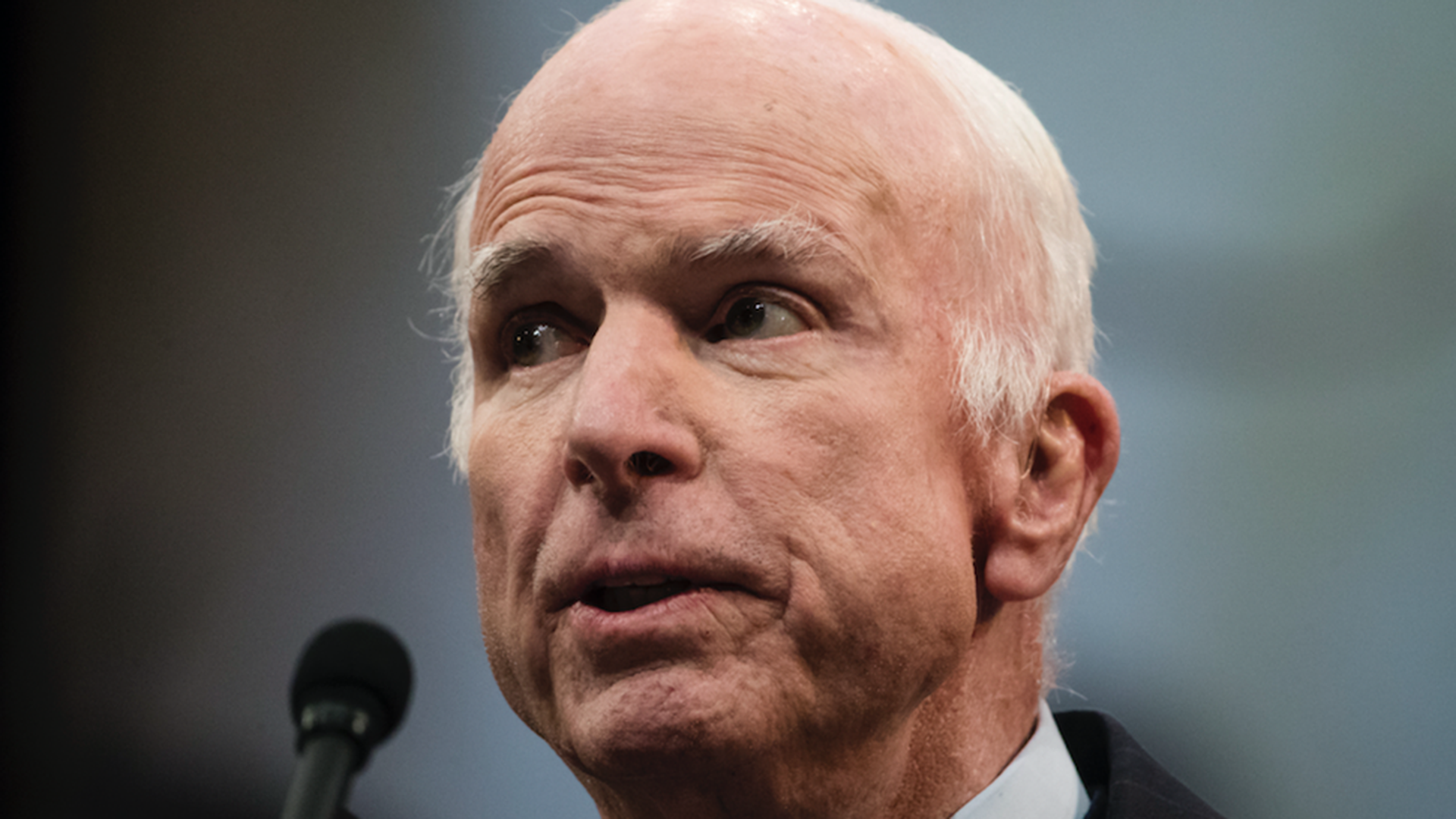 Sen. John McCain, whose opposition sunk an earlier Republican health care proposal, said Tuesday night that he looks "forward to supporting" the bipartisan plan put forward by Republican Sen. Lamar Alexander and Democratic Sen. Patty Murray. McCain added that he hopes the plan is "a sign of increased bipartisanship moving forward."
President Trump has called it a "good short term solution" and Chuck Schumer has said most Democrats are supportive. House conservatives, meanwhile, are more skeptical.
Go deeper: The details of the plan.
Go deeper