McCain says he remains undecided on tax bill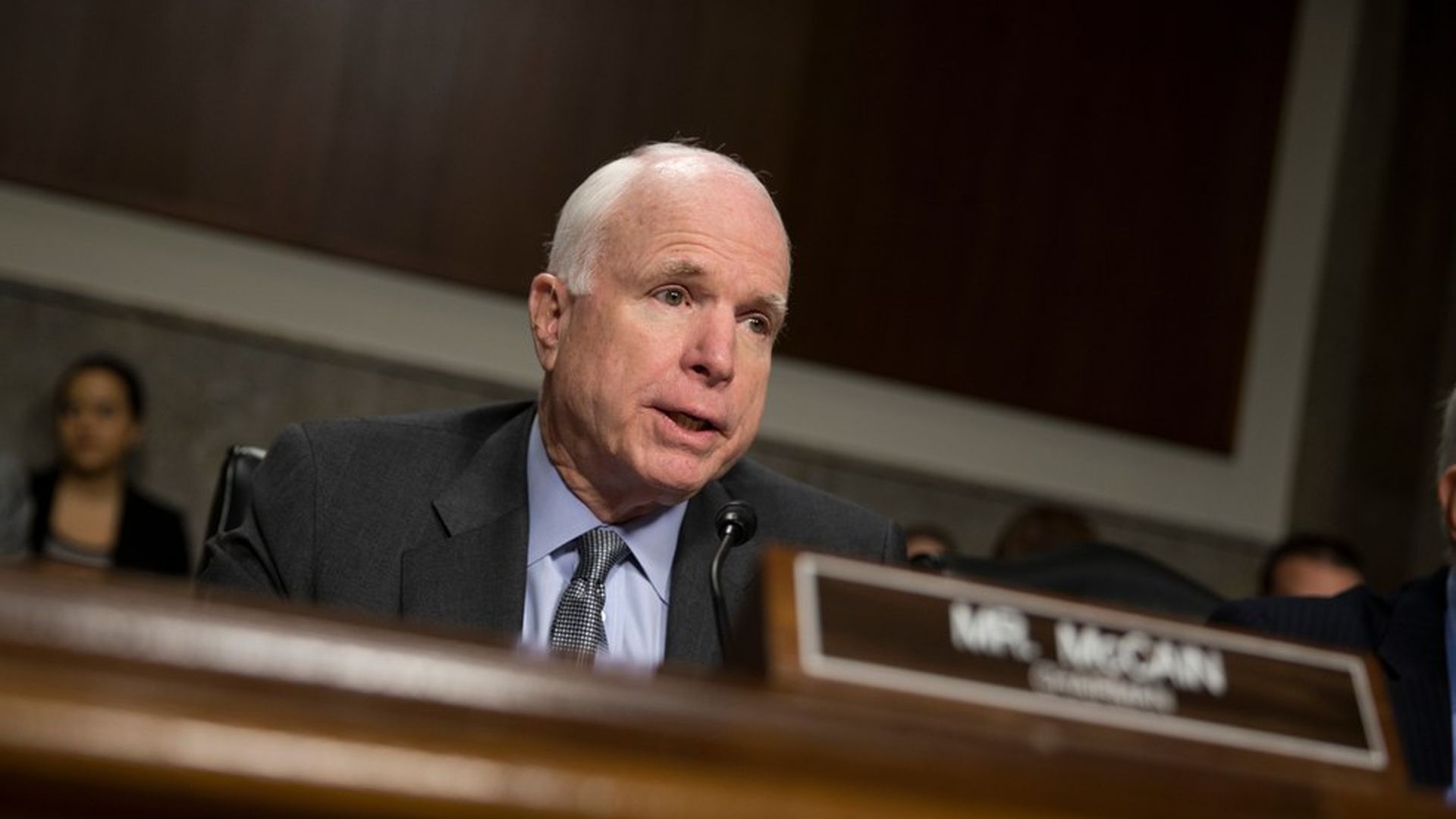 Sen. John McCain says he's undecided on the Senate tax bill, scheduled for a committee vote Tuesday, and has concerns about "a lot of things" in the plan, the Wall Street Journal's Richard Rubin reports. As Axios' Jonathan Swan has noted, McCain, Bob Corker and Jeff Flake all have reservations on the bill — and none are beholden to Trump or Republican leadership.
Flashback: McCain tanked the Republican health care bill with a "no" vote over the summer.
Go deeper