McCain recovery may further delay health care vote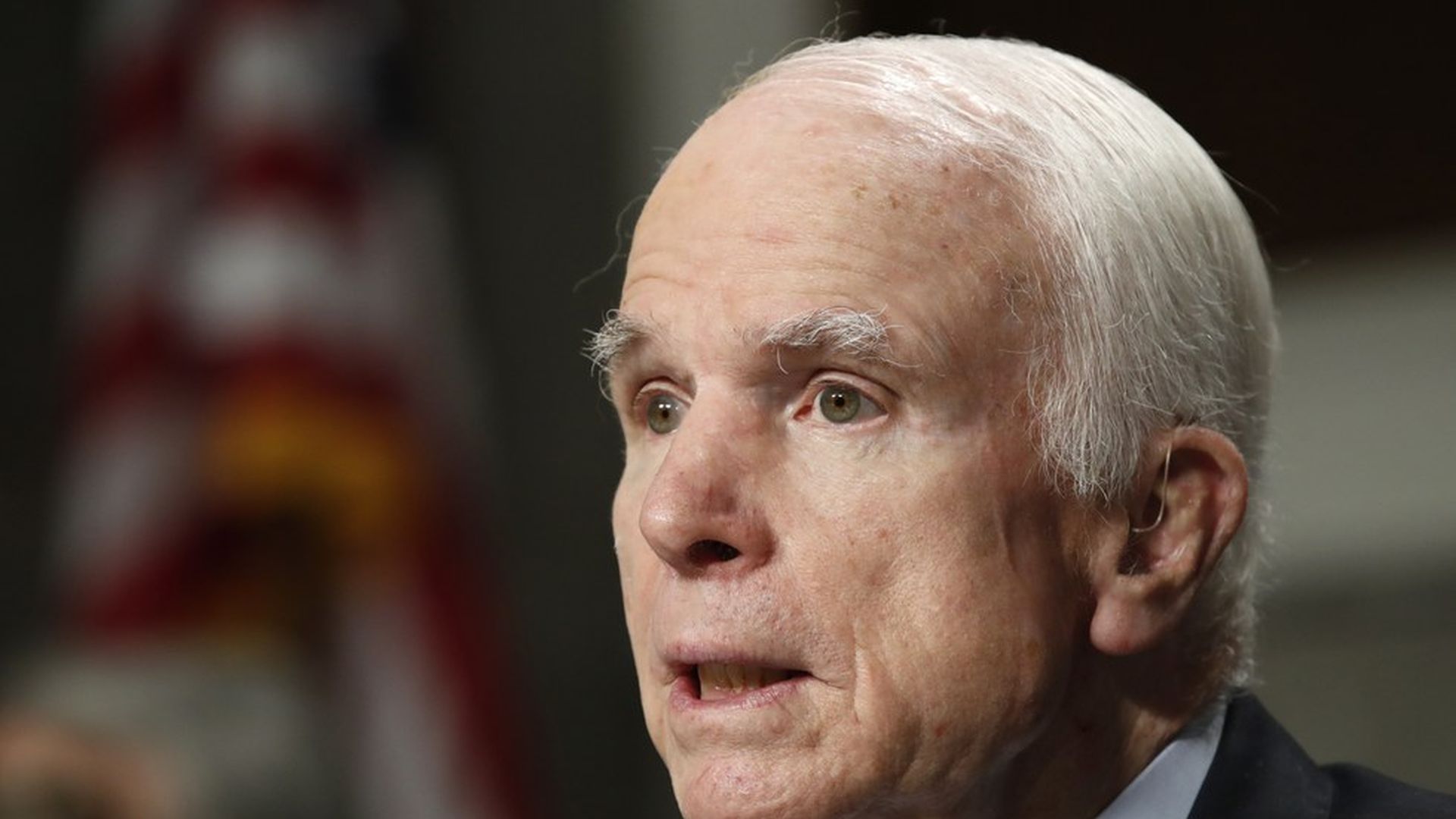 Senate Majority Leader Mitch McConnell announced Saturday that the health care vote, initially set for this week, would be delayed until Sen. John McCain returned to Washington following his surgery Friday, as the GOP needed his vote to ensure they'd get the 50 votes required to pass the health bill.
However, medical experts say McCain's surgery, in which doctors removed a two-inch blood clot from above his left eye, may be more serious than initially thought, and it could extend his recovery period by an additional week or two, per The New York Times.
Why it matters: The longer McCain stays out of commission, the harder it is for Senate Republicans to regain their momentum on health care -- and the longer opponents have to mobilize against it.
Go deeper