McCain on why he did it: didn't want "shell of a bill" to pass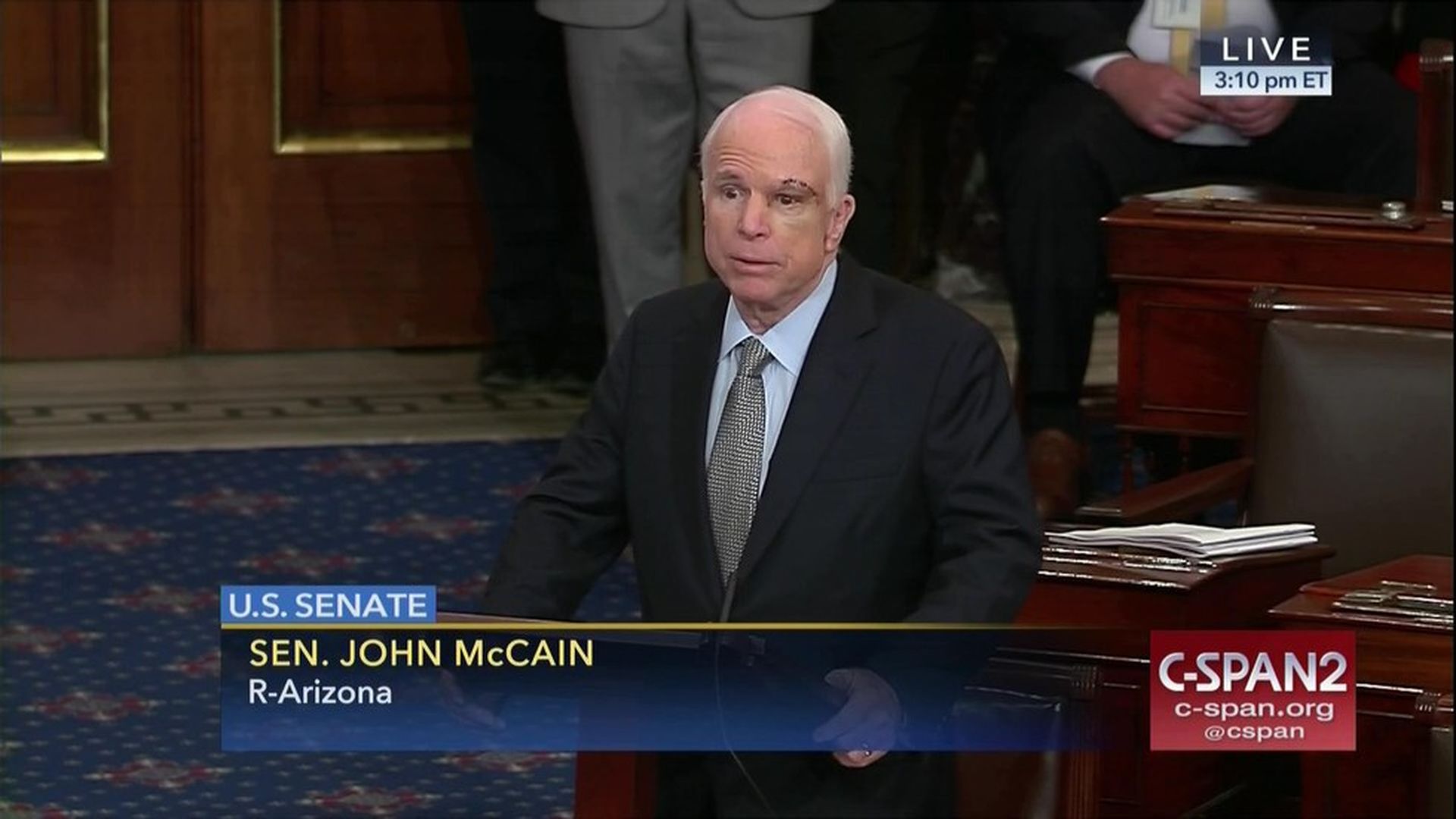 Sen. John McCain says he killed the "skinny repeal" bill — Senate Republicans' last hope of repealing the Affordable Care Act — because he didn't want the House to pass it as is, and Speaker Paul Ryan's statement last night didn't give him any guarantees that that wouldn't happen. He said the Senate should "return to the correct way of legislating," hold hearings, and produce a bipartisan bill that "finally delivers affordable health care for the American people."
Here's what he said in a statement after the vote:
"While the amendment would have repealed some of Obamacare's most burdensome regulations, it offered no replacement to actually reform our health care system and deliver affordable, quality health care to our citizens. The Speaker's statement that the House would be 'willing' to go to conference does not ease my concern that this shell of a bill could be taken up and passed at any time."
Go deeper