McCain on 60 Minutes: 6 key quotes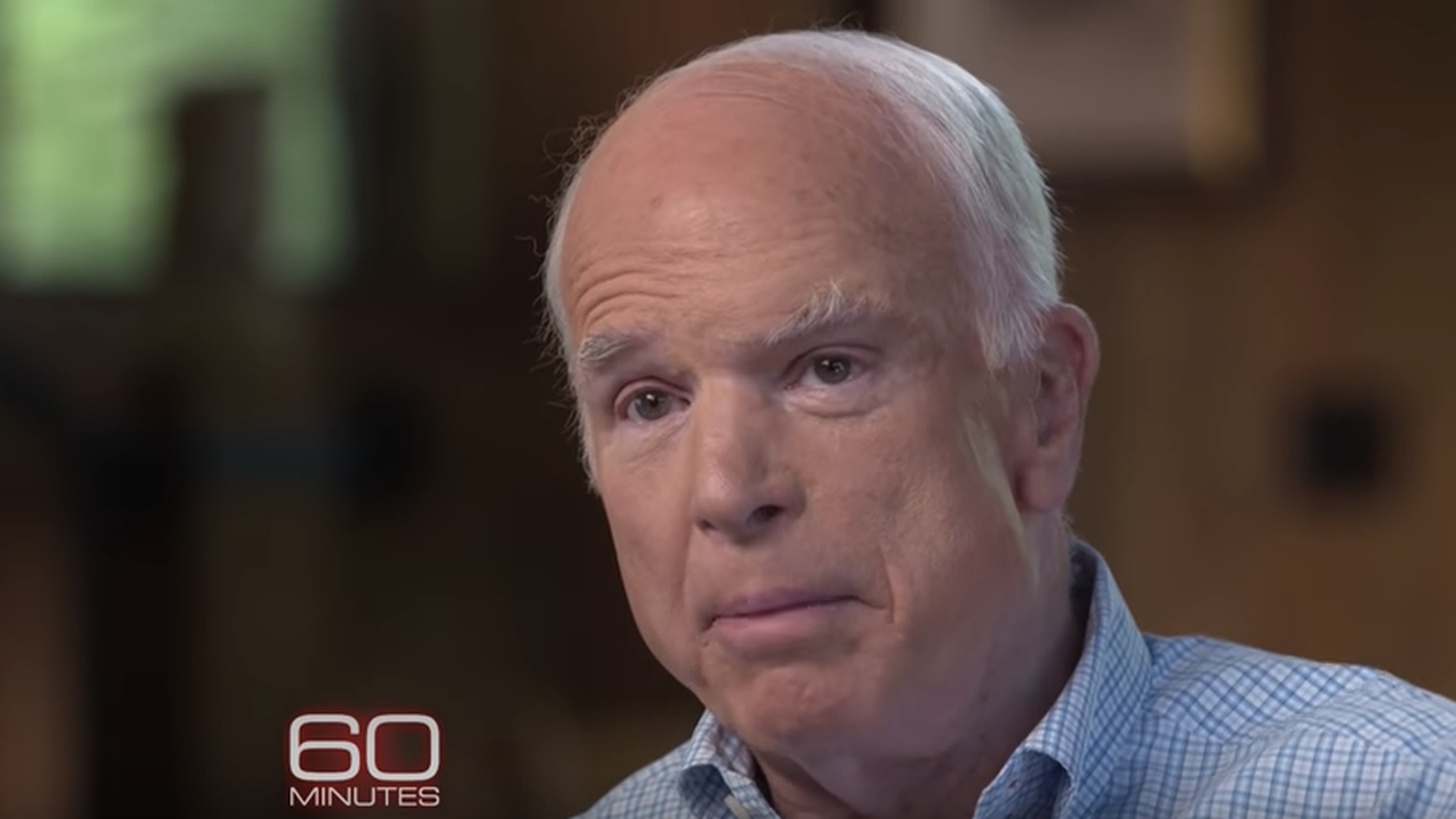 Sen. John McCain kicked off 60 Minutes' 50th anniversary season Sunday night with a candid interview about his brain cancer, his career and his relationship with President Trump. Here are 6 key quotes from the senator:
The big one: "I want, when I leave, that the ceremony is at the Naval Academy. And we just have a couple of people that stand up and say, 'This guy, he served his country.'"
On working after his diagnosis: "I am more energetic and more engaged as a result of this because I know that I've got to do everything I can to serve this country while I can."
On speaking with doctors about his brain cancer: "They said that it's very serious ... Some say 3%, some say 14%. You know, it's — it's a very poor prognosis. So I just said, 'I understand. Now we're going to do what we can, get the best doctors we can find and do the best we can.'"
On Trump's attacks against him: "If I took offense at everybody who has said something about me, or disparaged me or something like that — life is too short. You've got to move on."
On Trump's fitness for office: "The American people selected Donald Trump to be President of the United States. We have to respect that ... He has a very strong national security team around him who I know has significant influence over him."
On late Sen. Ted Kennedy, who also had brain cancer: "I think about Ted a lot. Ted stayed at his job, kept working. Kept going even when he was in a wheelchair."
Go deeper