McCain gets revenge on Trump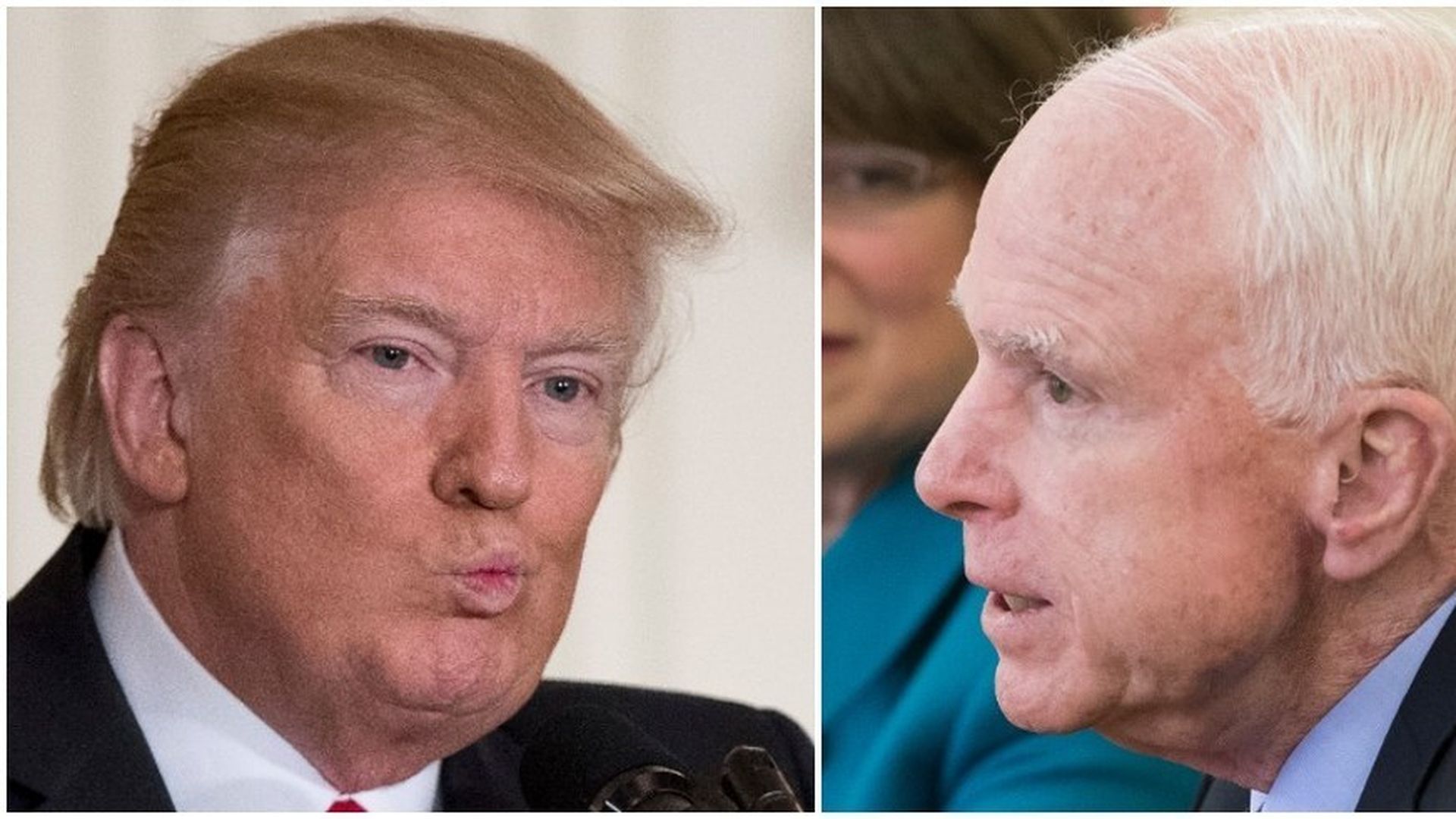 Donald Trump used John McCain as a punching bag while a presidential candidate, starting with his "I like people who weren't captured" comment about POWs. That never let up during the campaign, even as McCain rallied around Trump as the GOP nominee.
But after Election Day, McCain began letting Trump have it...
Go deeper