Mattis tours the Demilitarized Zone between North, South Korea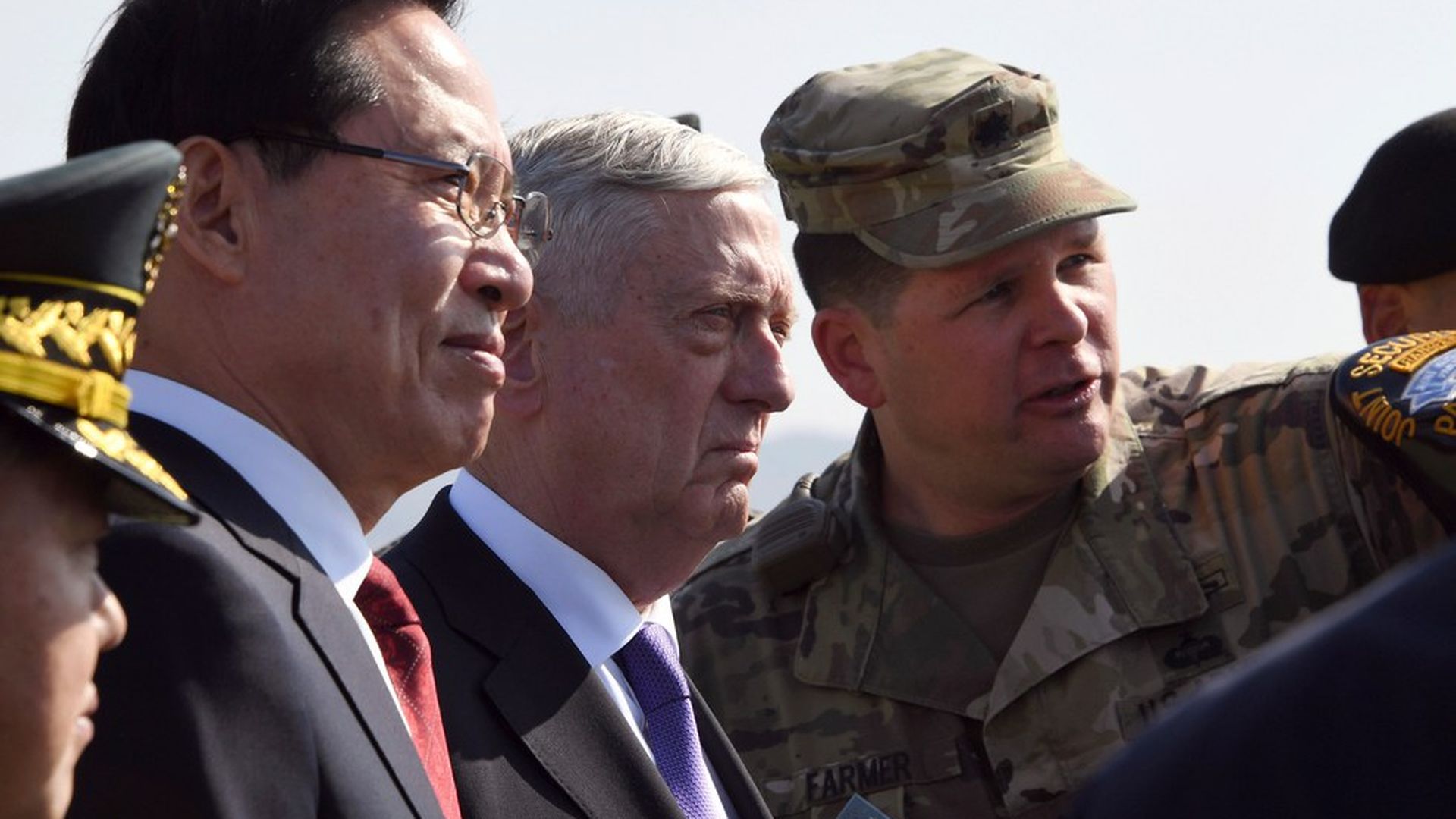 As Jim Mattis toured the Demilitarized Zone between North and South Korea, his South Korean counterpart pointed out the artillery in North Korea that puts Seoul in range of a nuclear bomb and said, "Defending against this many LRAs (long-range artillery) is infeasible in my opinion," Reuters reports.
Why it matters: It's a reminder that any attempts to use force to get North Korea to denuclearize, or any misstep, could immediately result in deadly fire and wrap the U.S. into conflict. And even if the U.S. and South Korea could take out the artillery in case of fire, North Korea could retaliate with chemical and biological weapons. Mattis notably emphasized diplomatic efforts on the visit, and neither he nor his counterpart were in military uniform to send a signal to the North, as South Korean media reported might happen.
The diplomatic message:
First at the DMZ: "Our goal is not war, but rather the complete, verifiable, and irreversible denuclearization of the Korean peninsula."
And later in remarks to U.S. and South Korean soldiers in Seoul: "We're doing everything we can to solve this diplomatically, everything we can. But ultimately our diplomats have to be backed up by strong soldiers, sailors, airmen and Marines, so they speak from a position of strength … So thanks for standing watch, for holding the line."
Go deeper