Mattis, Tillerson to publicly testify about new AUMF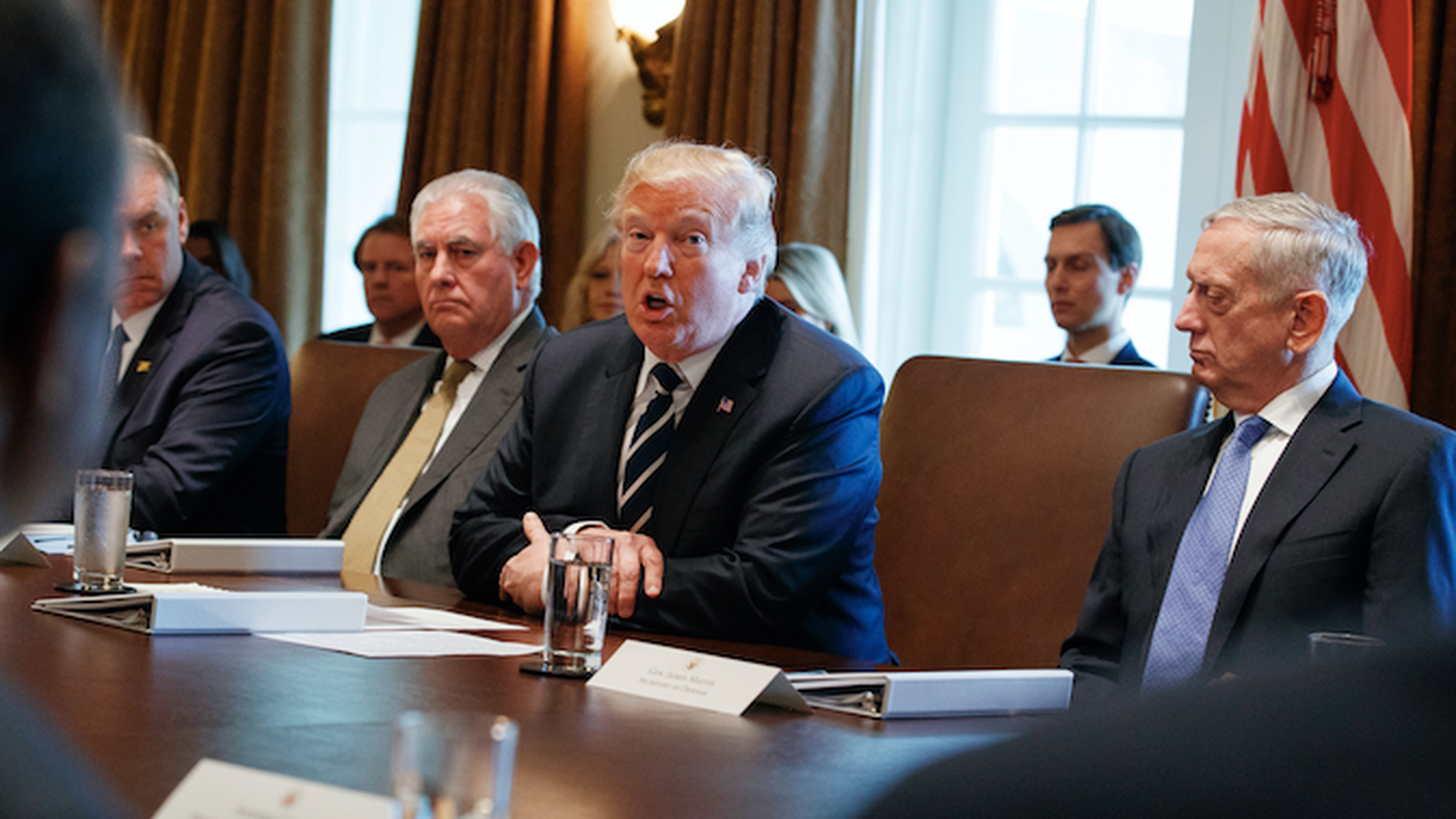 The Senate Foreign Relations Committee announced it will host Secretary of Defense Jim Mattis and Secretary of State Rex Tillerson for a public hearing about passing a new authorization for use of military force (AUMF). Presidents Bush, Obama and Trump have all used a broad 2001 AUMF to justify military actions in Iraq, Afghanistan and elsewhere.
After Mattis and Tillerson participated in a closed-door session with senators this August, Senator Tim Kaine said they "did not specifically reject" a new AUMF. Rand Paul's proposal to repeal the 2001 AUMF was shot down by a 61-36 vote.
Be smart: Senator Chris Murphy, who sits on the committee, views passing a new AUMF as a way to signal to Trump he can't take action on North Korea without congressional approval.
Senator Tim Kaine said in a statement that the "questions surrounding the death of American service members in Niger show the urgent need to have a public discussion about the current extent of our military operations around the world," and said he thinks a new AUMF can be better formulated to address non-state actors.
Go deeper