Mattis: North Korea nukes will be met with a massive response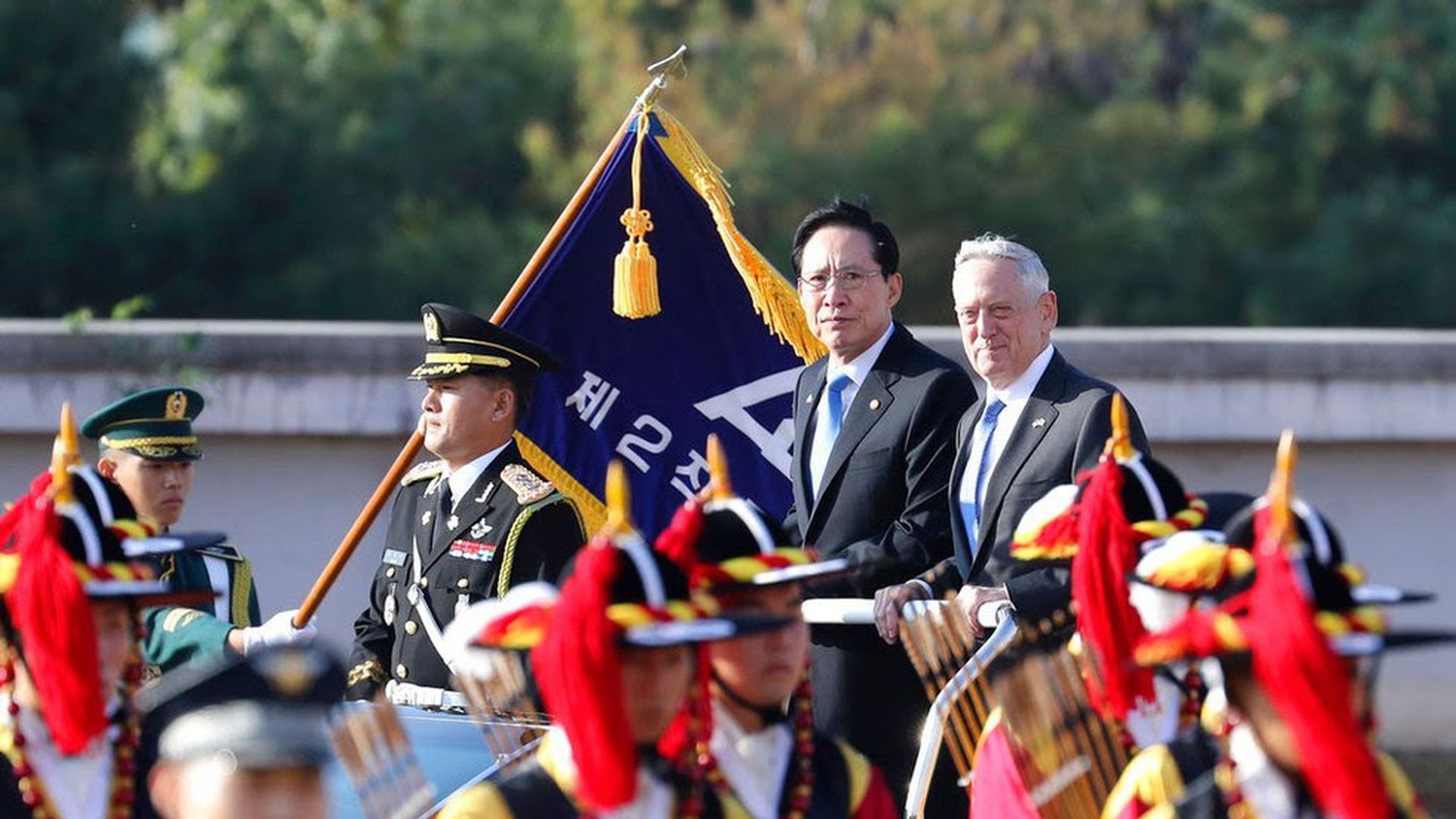 "Defense Secretary Jim Mattis said [today in South Korea that] the threat of nuclear missile attack by North Korea is accelerating," AP's Bob Burns reports from Seoul:
With "South Korean Defense Minister Song Young-moo at his side, ... Mattis said North Korea engages in 'outlaw' behavior and that the U.S. will never accept a nuclear North."
Mattis: "North Korea has accelerated the threat that it poses to its neighbors and the world ... I cannot imagine a condition under which the United States would accept North Korea as a nuclear power."
More Mattis: "[A]ny use of nuclear weapons by the North will be met with a massive military response that is effective and overwhelming."
Go deeper