Mattis heading to NATO to tell them to pay up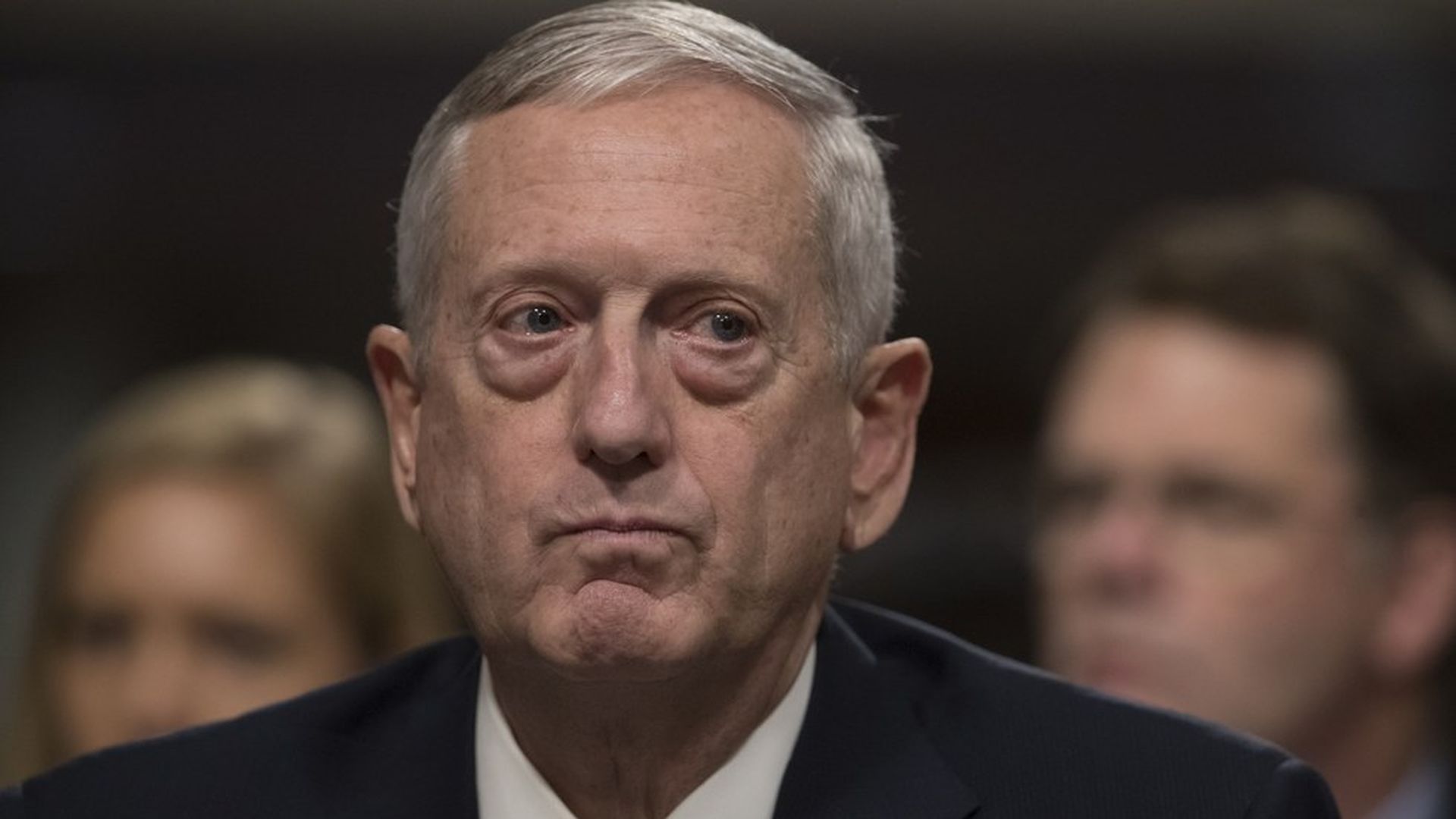 We're a long way from candidate Trump calling NATO "obsolete," but when President Trump's Defense secretary visits Europe next month he'll still have some tough words for U.S. allies. That's because none of them spend what they're required to on defense — candidate and President Trump have criticized other countries for not paying their fare share. As far as Nato, according to the FT:
Nato's current long-term objective is to bring defence annual spending in all 28 member states to 2 per cent of economic output. At present, only by the US, UK, Estonia, Poland and Greece meet this target.
By one accounting cited by the FT, Germany should spend $30 billion more each year by 2024, Italy and Canada would have to spend $18 billion, Spain would need to spend $16 billion and France is on the hook for $6 billion. However boosting their defense spending would probably put them in violation of EU budget rules.
Why this matters: This was something the Obama administration pressed Europe on as well, but as one diplomat told the FT: "There is an understanding that this matters to this American administration even more than it did to the previous one."
Go deeper