Mattis, Haley claim warning to Syria prevented attack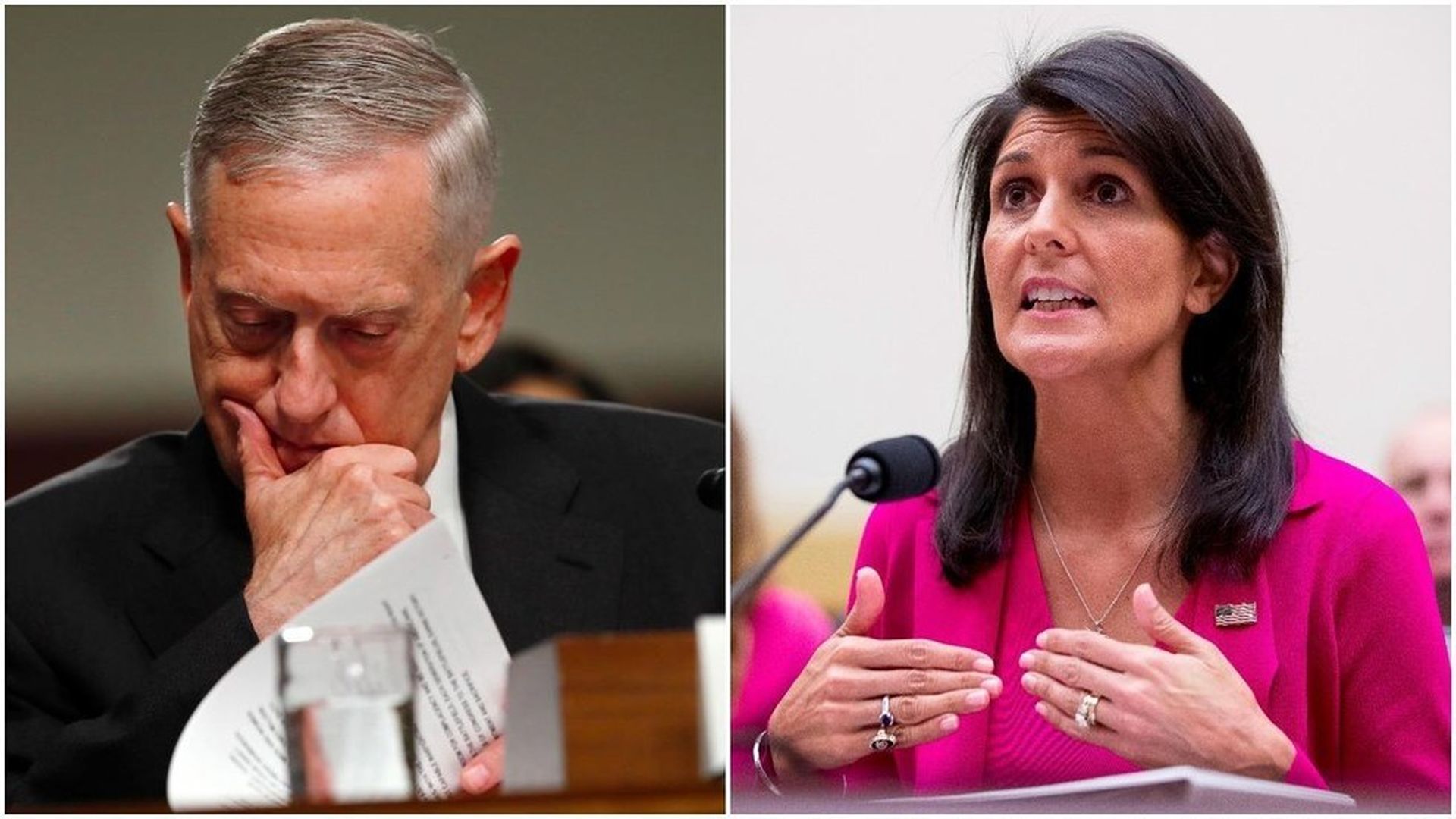 Both Defense Secretary Mattis and U.N. Ambassador Nikki Haley are claiming President Trump's warning to Syria over chemical weapons prevented an attack.
Mattis, while on his way to a NATO meeting in Brussels Wednesday, told reporters: "It appears that they took the warning seriously." When asked repeatedly how he knows Syria heeded the warning he said simply, "they didn't do it," three times.
Haley on Capitol Hill Wednesday, via The Guardian: "Due to the president's actions, we did not see an incident…I would like to think that the president saved many innocent men, women and children."
Our thought bubble: Reports on what prompted the White House statement Monday night that Syria was preparing for a possible chemical attack have been vague and at times conflicting. With so little known about the would-be attack, it's hard to assess whether the warning changed the regime's calculus.
Go deeper