Matsui floats plan to retrain workers whose jobs face automation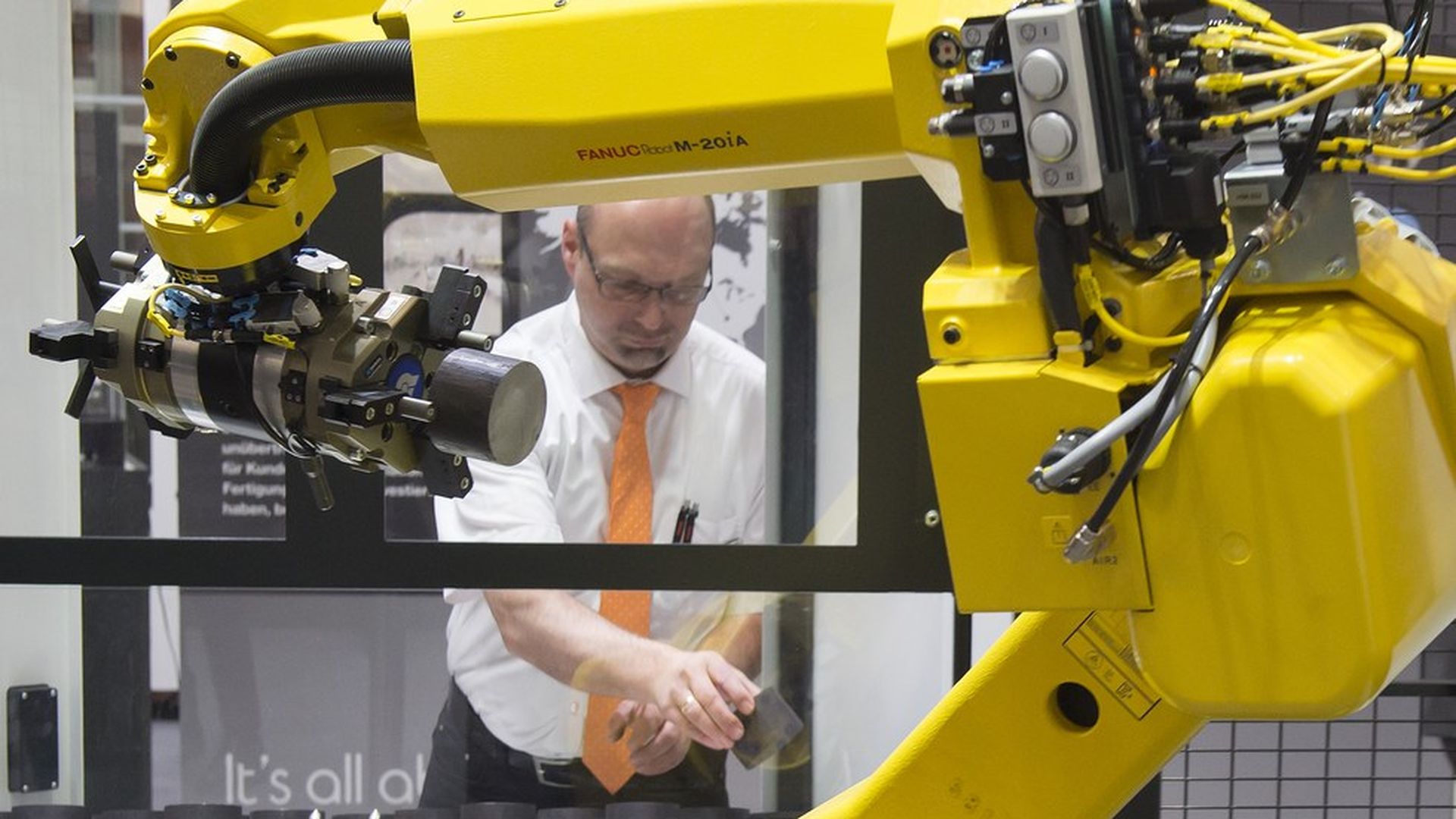 Rep. Doris Matsui has a couple of ideas for helping workers whose jobs may be swept away by a rising tide of automation:
Fund programs through the Department of Commerce to retrain displaced workers, or workers who are at risk of losing their jobs in the future, in STEM jobs.
Forgive up to $100,000 of the federal student loans of recent graduates who volunteer with those programs.
Why it matters: Matsui's proposal, introduced in the House last week, is one of the first concrete ideas floated in Congress for how the government could help retrain workers in response to automation. It's an issue that's likely to get attention as more autonomous vehicles hit the road and other industries begin to experiment more seriously with automation.
"There are people who have a lot of outstanding loans — they're recent college graduates," Matsui told Axios. "Maybe you might want to train some people at, let's say, a community college and it has a loan forgiveness on your end." She says community colleges, more so than four-year institutions, have the capacity to host the training programs.
While automation will take over some types of work, at the same time companies have unfilled job openings due to the lack of workers with the right skill sets, said Matsui, a Democrat whose district includes Sacramento.
Key context: Policymakers are trying to understand the employment impact of advances in robotics and artificial intelligence. Matsui isn't alone. Her colleague Ro Khanna, a freshman representative from Silicon Valley, has said that workers need to learn how to adapt to new technologies. "So, the skills we need to teach are not 'you've got to learn Java programming or you've got to learn proficiency in Android technology,'" he said recently. "The skill we have to give people is a technology proficiency — literacy that will allow them to continually adapt."
Reality check: At a time when the Trump administration is looking to slash government spending, a plan to allocate millions for for student loan forgiveness and job training may be a non-starter. Still, bills such as this are starting points for discussions on how technology is impacting workers— a topic the White House is paying attention to.
Go deeper