Mastercard is WeWork's newest enterprise customer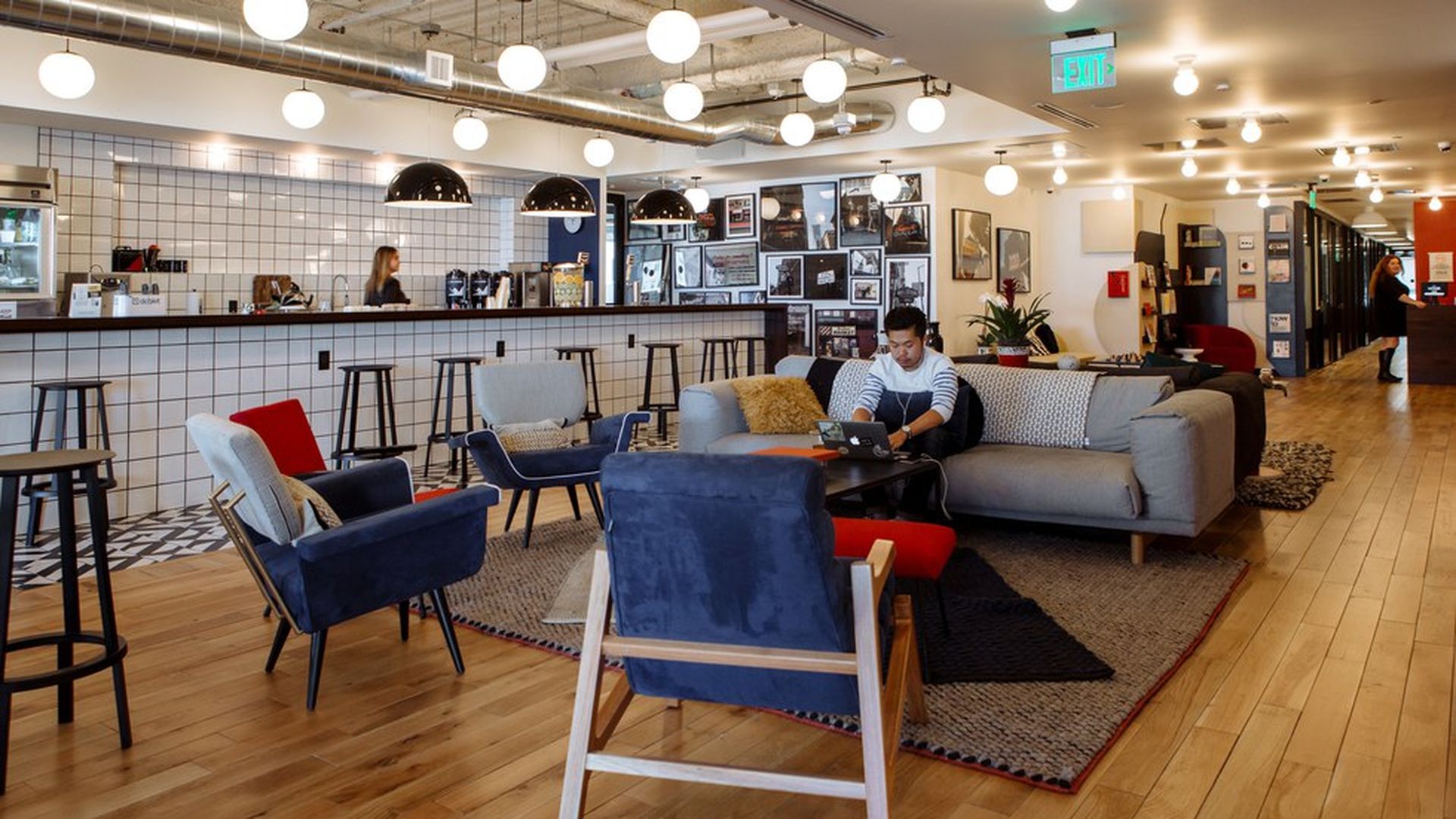 WeWork, the co-working company that recently raised a total of $4.4 billion from SoftBank, has a new "enterprise" customer: Mastercard. The two companies will also run a five-month program for select startups that will provide them with mentorship, free office space in a San Francisco building, and access to payments technology that WeWork and Mastercard will be developing and testing.
Why it matters: Though WeWork made its name by renting out month-to-month office space to startups, the company has been really focused on attracting large companies as customers. One major benefit of these customers is stability—they tend to sign deals for large numbers of desks and for a minimum amount of time.
In May, enterprise customers (companies with 1,000 or more employees) accounted for 30% of WeWork's sales and about 20% of its occupied office inventory.
Between June 2016 and June 2017, the number of enterprise companies renting from WeWork grew by more than 90%, and the total number of workers from these companies grew by more than 360%, WeWork tells Axios.
Other enterprise customers of WeWork include IBM and Microsoft.
Go deeper