Marsha Blackburn's view from Silicon Valley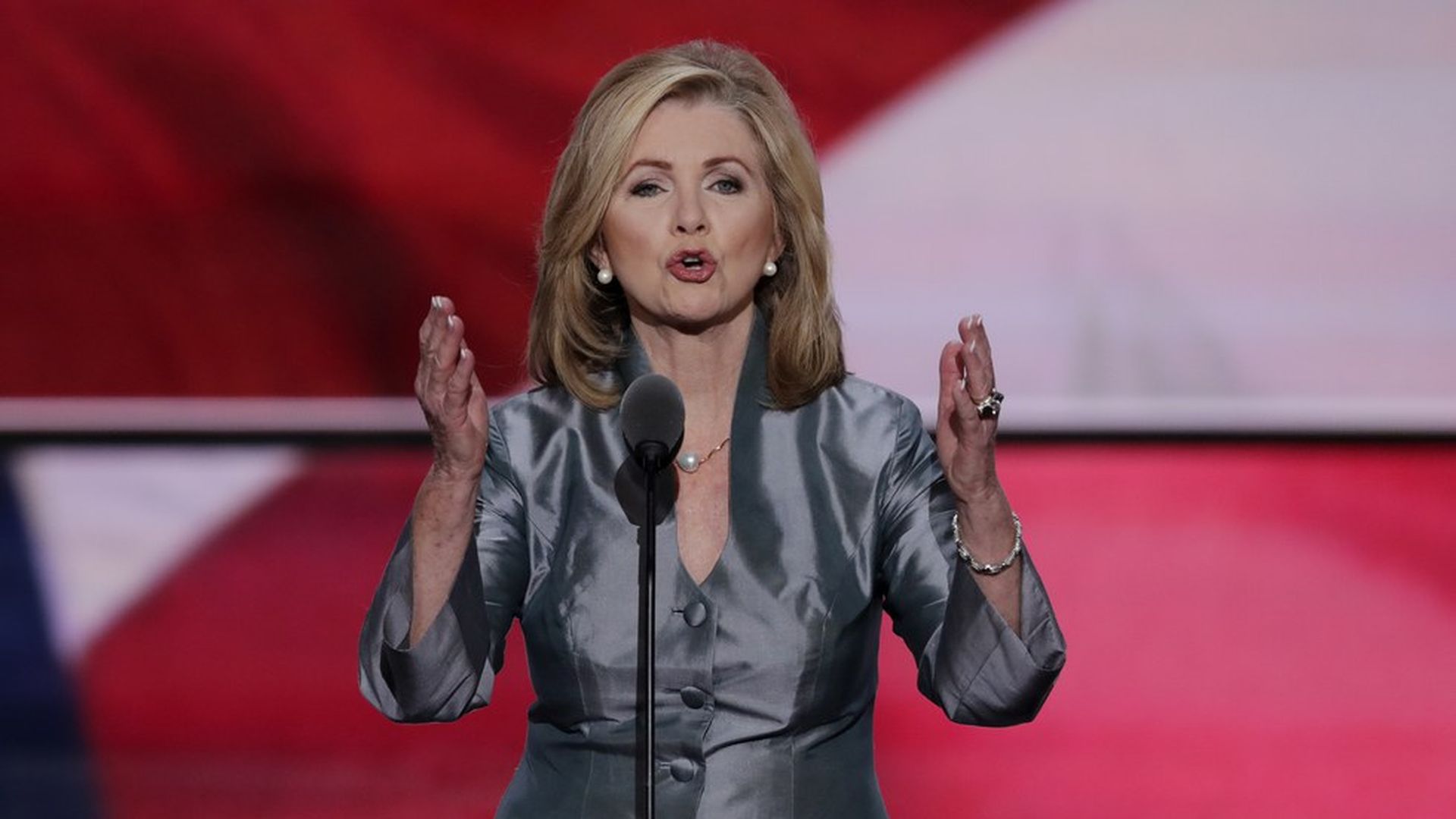 Marsha Blackburn, the Republican chair of the House Energy and Commerce Committee's tech subcommittee, has been critical of Silicon Valley's default position on net neutrality and its privacy practices.
But she says she found common ground during a recent visit to tech companies on the West Coast: ""I think with a broad brush that it is fair to say that when it comes to broadband expansion they are all incredibly interested about how we're going to do and what we're going to do," she told Axios on Friday.
Here's what else she had to say:
On net neutrality: Blackburn and other GOP lawmakers are on an ISP-backed quest to codify net neutrality rules in law, as Republican FCC Chairman Ajit Pai moves to roll back the current rules. She said that companies want "to have their say and to do something on where there is agreement." It remains to be seen, however, whether there'll be enough agreement for all the parties involved to hammer out a deal.On her privacy proposal: Blackburn has introduced a bill that would require web firms like Facebook and Google (as well as ISPs) to get permission before letting marketers use customers' data to target ads. "I am positive," she said of her outlook on the proposal. "I'm optimistic." She said a "real win would be to have an aggressive discussion" about the issue in the fall.On free speech on the internet: We also asked her about her views on internet companies removing hate speech from their platforms or systems, which some say raise questions of free speech in a world where private companies have a lot of control over who sees what points of view. She said it's "something that will come up in discussion" down the road about the responsibility that web companies have.
Go deeper