Mark Zuckerberg's real campaign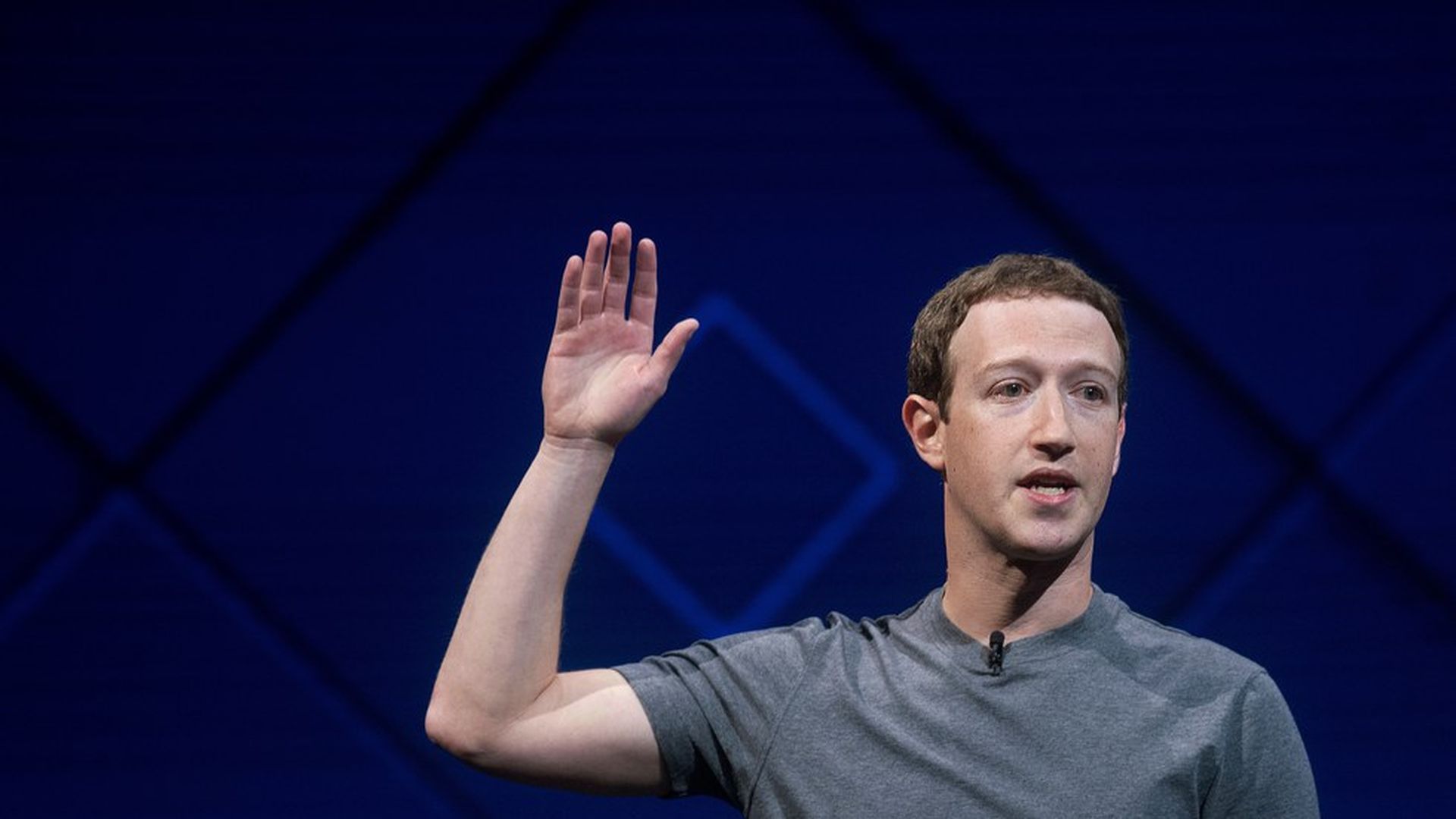 When Facebook's Mark Zuckerberg announced yesterday that he would turn over to Congress some 3,000 ads bought by Russian operatives during the 2016 election, and impose new rules for political ads, it was part of a campaign. But it's not some future "Zuck for president" campaign, a notion stoked by moves like the hiring of former Obama campaign manager David Plouffe as president of policy and advocacy at the Chan Zuckerberg Initiative, the Facebook founder and CEO's philanthropy.
Zuckerberg's candidate is Facebook, and its political base is in serious jeopardy:
2017 is its election cycle, and Facebook is on the defensive as it tries to navigate a backlash against its unregulated platform, the most powerful web of connectivity and personal data the world has known.
Zuckerberg's national tour of real America started just after the Russians used Facebook to try to tip our presidential election.
The company launched micro-targeted campaigns to win over the media, with greater promises of monetization and collaboration.
Now, both parties are talking about greater scrutiny and regulation of Facebook. At the same time, lawmakers are demanding more transparency about what it knew and how much it made of Russia's fake news factories.
In the most specific Hill move so far, Democrats Sens. Amy Klobuchar (Minn.) and Mark Warner (Va.) yesterday circulated a "Dear Colleague letter," obtained by Axios, seeking co-sponsors for legislation that "would formalize, and expand, the transparency commitments Facebook has made."
Be smart: Although yesterday's concessions reflect the seriousness with which Facebook takes its D.C. problems (Zuckerberg made the announcement on his first day back from a month of paternity leave), Republicans tell me the company doesn't yet fully realize now "rabidly upset" many conservatives are.
Conservatives in Washington and around the country, famous for pushing back on government, plan to be increasingly vocal in arguing that self-regulation isn't working with the tech giants.
Go deeper: Axios CEO Jim VandeHei, in his leadership principles, "The Axios Way": "Think of your brand as a political candidate. You need to be hyper-aware of how you're seen by your core constituencies (employees and customers) and by the broader public."
Go deeper