Marine Le Pen's niece quits politics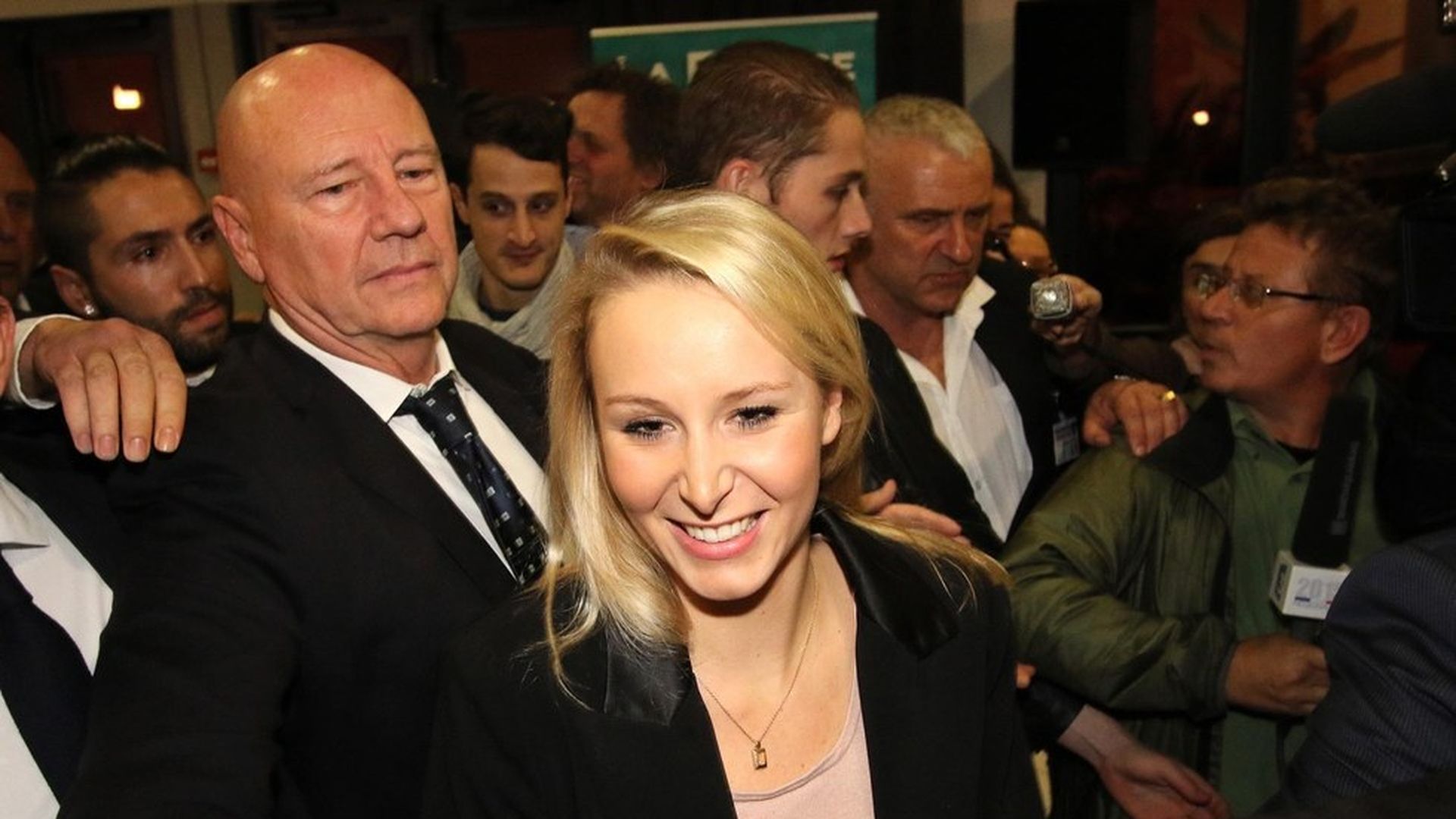 Marion Maréchal-Le Pen, Marine Le Pen's 27-year-old niece and the youngest MP in modern French history, has decided to quit politics and not try and retain her seat — just one of two that currently belong to the far-right National Front — in next month's parliamentary elections, per Le Parisien.
Marine's reaction: "I respect her decision. I know what politics demands, I know the sacrifices it requires."
Why it matters: The younger Le Pen headed up a more hardline, socially conservative faction within the National Front, and she was largely viewed as someone who might eventually succeed her aunt as the party's leader — perhaps running for president herself.
Go deeper