Marine Le Pen steps down as leader of the National Front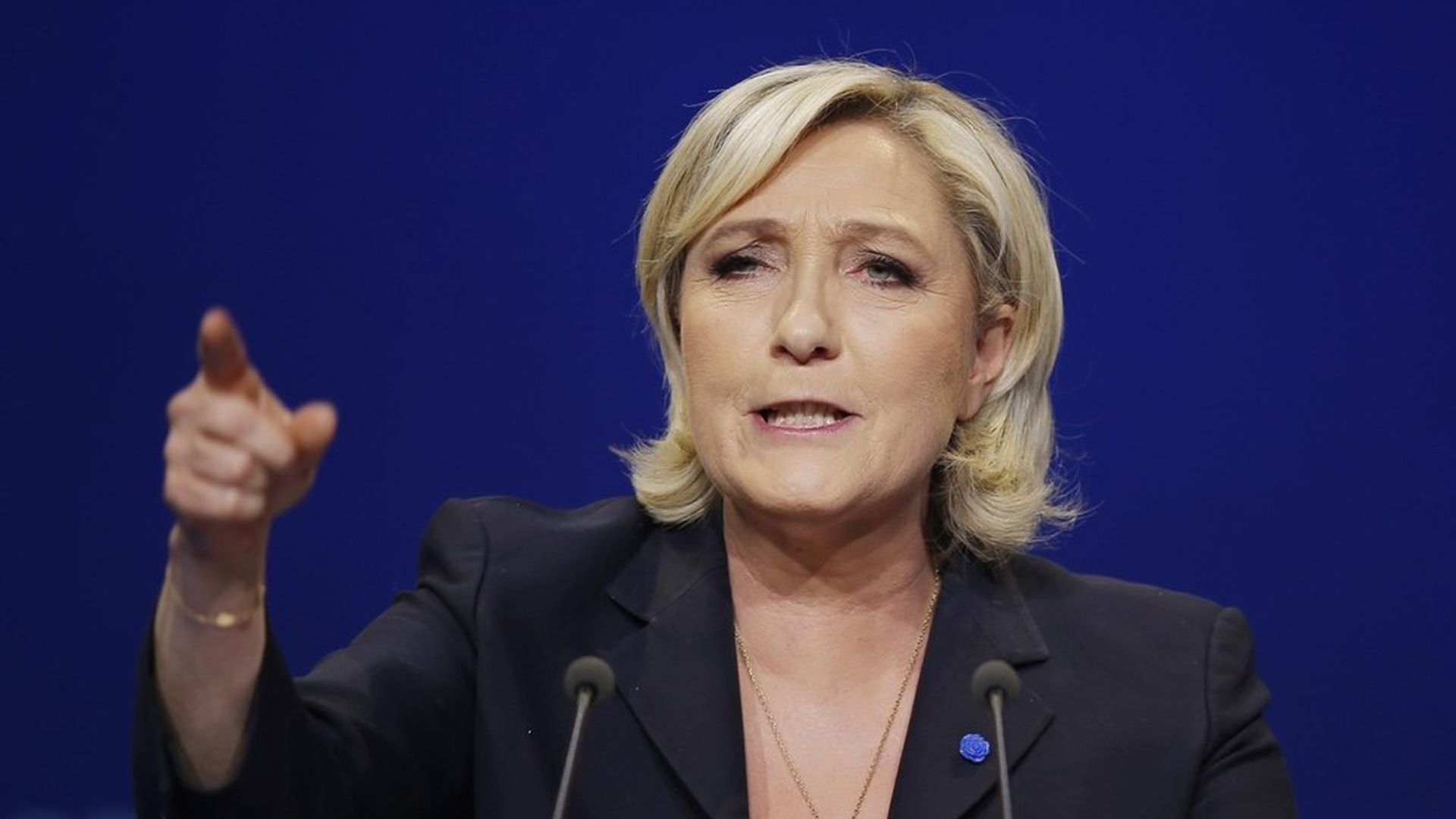 Marine Le Pen announced today that she's temporarily stepping aside as leader of her party, the far-right National Front, after securing a place in the second round presidential election on May 7.
Don't freak out: She's still in the race — this is just a savvy PR stunt. The National Front is still toxic to many in France. Le Pen's father, Jean-Marie, got destroyed in 2002's second round, garnering just 17.8% of the vote, and she is trailing Emmanuel Macron by upwards for 20 points in head-to-head polls. This is Le Pen's attempt to change the game and appeal to the widest base possible.
Go deeper