Marc Kasowitz is no stranger to Trump, but he is to Russia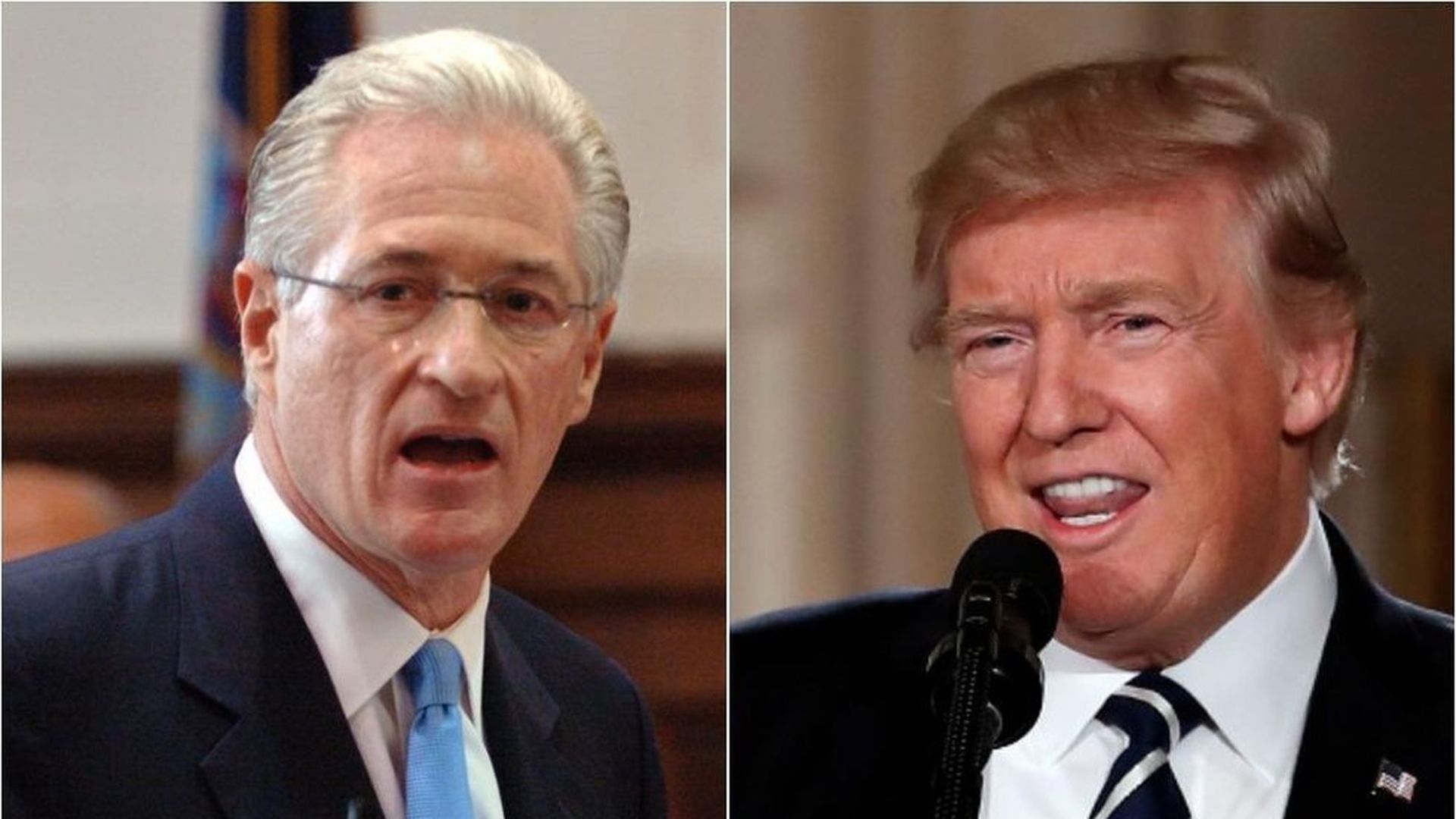 President Trump has tapped Marc Kasowitz to legally represent him in the investigation into Russia's meddling in the election and whether Trump aides colluded with them, per WSJ. He has helped Trump many times in the past 15 years — whenever Trump has been in a bind over money or trying to salvage his reputation — but the Russia case is totally new territory for the New York litigator.
Trump vs. NYT
Trump wanted to sue the NYT for libel last October when they ran an article featuring two women accusing him of sexual misconduct.
Kasowitz demanded that NYT take the story down and issue a public apology to Trump.
"Your article is reckless, defamatory and constitutes libel per se," Mr. Kasowitz wrote to NYT. "It is apparent from, among other things, the timing of the article, that it is nothing more than a politically motivated effort to defeat Mr. Trump's candidacy."
Trump vs. Timothy O'Brien O'Brien is the author of the book "TrumpNation: The Art Of Being The Donald"Trump filed a $5 billion lawsuit against O'Brien in 2006 because he claimed Trump was only a millionaire, not a billionaire.Kasowitz filed the defamation suit, alleging that instead of reviewing business records while visiting the Trump Organization, he was flirtatious with a Trump Org. employee. The lawsuit was dismissed. Trump vs. divorce records
NYT and Gannett wanted to make Trump's divorce records, from his marriage to Ivana, public.
The papers argued that the records were "necessary for public debate" about then-president-elect Trump.
Kasowitz won that case and the records remained sealed.
Trump vs. Trump University
Kasowitz recently stepped in to help with the appeal to the case against Trump University for fraud litigation.
The case has already been settled, but he's providing legal counsel to Trump for the eventual appeal, which is from a former student who wanted to opt out of the settlement case to pursue her own lawsuit.
Trump vs. "The Apprentice" contestant
Summer Zervos is suing Trump for defamation.
She alleged that he made unwanted sexual advances to her when she was a contestant on "The Apprentice"
"Every woman lied when they came forward to hurt my campaign, total fabrication," Trump said at an October rally in Pennsylvania.
Kasowitz is defending him in this case and he argued that Trump is "immune from the lawsuit under the Supremacy Clause of the U.S. Constitution, which provides that federal law supersedes state law."
"As the U.S. Supreme Court has repeatedly recognized, courts should show great deference to the president and his duties," Kasowitz wrote.
Trump vs. Trump properties
Kasowitz successfully defended Trump in 2006 when Trump World Tower board members wanted to terminate their management agreement with the Trump Org, per WSJ.
In 2005, he represented Trump in a lawsuit against "Trump's partners, a consortium of Chinese investors."They sold Trump's Tower in Manhattan $1.76 billion, which the lawsuit claimed was $1.5 billion less than what other bidders were offering.
One big question: Will Trump even listen to Kasowitz or take his legal advice? The Russia investigation is a completely different ballgame from what Kasowitz has helped Trump with in the past. And Trump increasingly views himself as the only effective spokesperson for his actions, especially now that he's president. This investigation will require a lot from Kasowitz, particularly in terms of constructing the media narrative — that could lead him to suggest staying silent or coming forward with information, which are two options that don't really align with Trump's way of doing things.
Kasowitz declined to comment for this story.
Go deeper