Many city-run broadband networks hit financial trouble, study says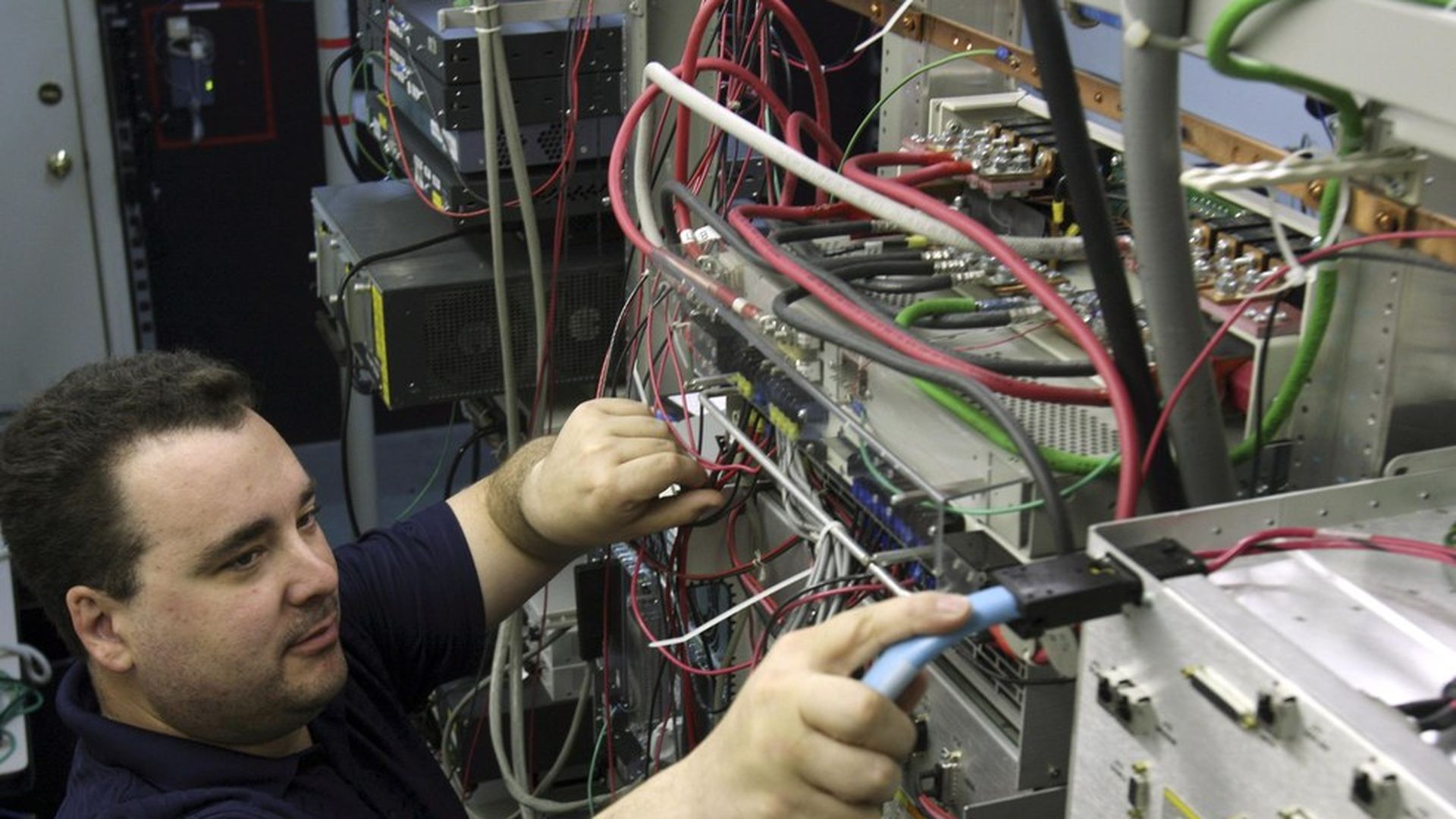 A study by the University of Pennsylvania Law School found that fiber networks built by cities to provide high-speed broadband to citizens and businesses are riddled with financial pitfalls and many times end up as debt-ridden burdens for municipal governments.
Why it matters: City-run fiber networks have gotten a lot of attention over the past few years for their potential to provide cheaper service to residents and create competition to private network operators. Two cities — Chattanooga, Tenn., and Wilson, North Carolina — convinced the FCC in 2015 to preempt state laws barring municipal broadband networks, but the decision was overturned in court.
Findings: The report's findings aren't optimistic about the sustainability of municipal fiber projects.
Of the 20 projects evaluated, 11 are cash-flow negative.
Of the 9 that are cash-flow positive, 7 would need more than 60 years to break even. (A network in Powell, Wyo., would take an estimated 1,253 years to break even at its current rate.)
Only two — Bristol, Tenn., and Vernon, Calif., — are on track to break even within the life expectancy of the broadband network (30-40 years).
Many cities managing these projects have faced defaults or reductions in bond ratings.
Municipal fiber is not an option for the 86% of the country that is not served by a municipal power utility
Chattanooga's cautionary tale: The city landed dozens of media stories for expanding its municipal fiber network to become a "Gig City" to help attract new businesses and jobs. The project, run by the Electric Power Board, was cash-flow positive, but the analysis suggests it would still take 412 years to break even. And the project only received the positive returns with the support of $111 million in stimulus funding, which future projects wouldn't be able to count on, the report noted.
The other side: Community broadband proponents say the study inappropriately compares municipal projects to the financial metrics of the private sector. "As long as communities are able to pay their debt and generate the benefits to the community, they aren't trying to compare to Comcast," said Chris Mitchell of the Institute for Local Self-Reliance. He pointed to successful projects that weren't included in the study, such as Spanish Fork, Utah, and Cedar Falls, Iowa. "I would agree that cities shouldn't go into this expecting to make a lot of money."
Costly proposition: Cities aren't the only ones having trouble making the financial case for fiber-to-the-home networks. Google Access (previously Google Fiber) is pulling back operations after finding its efforts to equip cities with super-fast broadband was too expensive to continue moving into new markets.
This post has been updated.
Go deeper