Manafort changing lawyers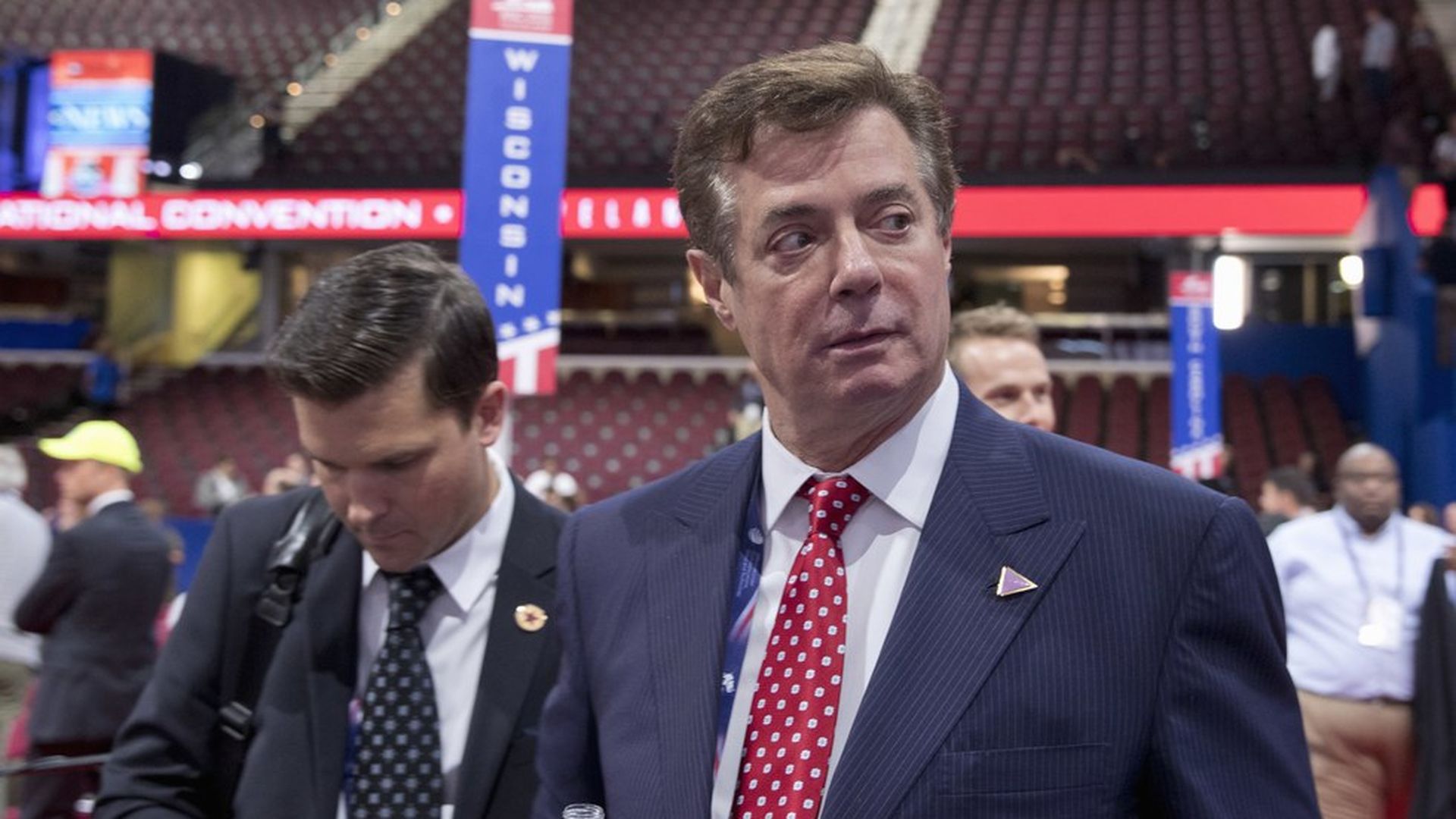 Days after his home was raided as part of Robert Mueller's Russia probe, Paul Manafort has fired his attorney. The news was first reported by Politico's Josh Dawsey. Jason Maloni, a Manafort spokesman, confirmed the move in a statement:
"Mr. Manafort is in the process of retaining his former counsel, Miller & Chevalier, to represent him in the office of special counsel investigation. As of today, WilmerHale no longer represents Mr. Manafort."
Per Politico: "Kevin Downing, a former senior Department of Justice official known for his work representing clients and firms facing complex financial investigations, will be working on the case, one of these people familiar with the matter said. Downing will have help from other lawyers also working on the case."
Go deeper