Manafort and Gates plead not guilty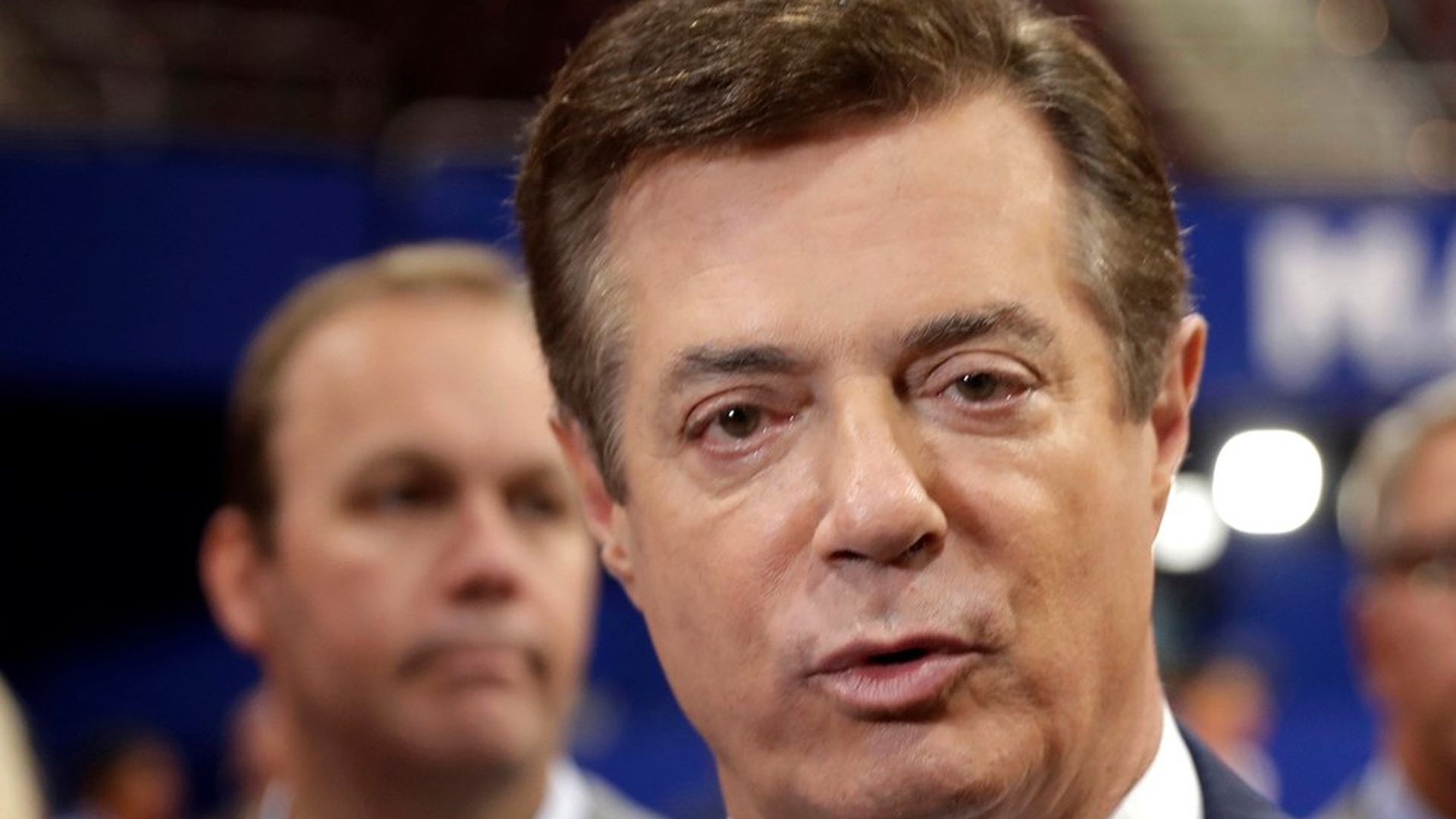 Paul Manafort and Rick Gates pleaded not guilty to all charges against them during a hearing at a federal courthouse in Washington on Monday. Manafort appeared in person, with his lawyer saying he "definitely disagrees with the strength of the indictment" against him. Gates' court-appointed lawyer said he was invoking the 5th Amendment, and planned to hire private counsel. They are both now under house arrest.
What's next: The next hearing will be on Nov. 2 at 2pm. Manafort faces up to about 15 years in prison, while Gates faces up to about 10 years.
Government lawyers sought bail bond of $10 million for Manafort and $5 million for Gates, with an official from pre-trial services specifically requesting "high-intensity supervision" for Manafort as he is considered a flight risk. Both defense lawyers said their clients had turned over their passports. Both agreed to the bail recommendations, including home confinement, and will have to report to pre-trial services every day by phone.
After the hearing Kevin Downing, Manafort's attorney, said: "There is no evidence that Mr. Manafort and the Trump campaign colluded with the Russian government."
Downing also claimed Manafort's consulting work in Ukraine had been intended to promote democracy and bring Ukraine closer to the U.S. and E.U., dubious claims as Manafort's chief client was Victor Yanukovych, the leader of a pro-Russia party.
Go deeper