Malaysia Airlines becomes first to install satellite trackers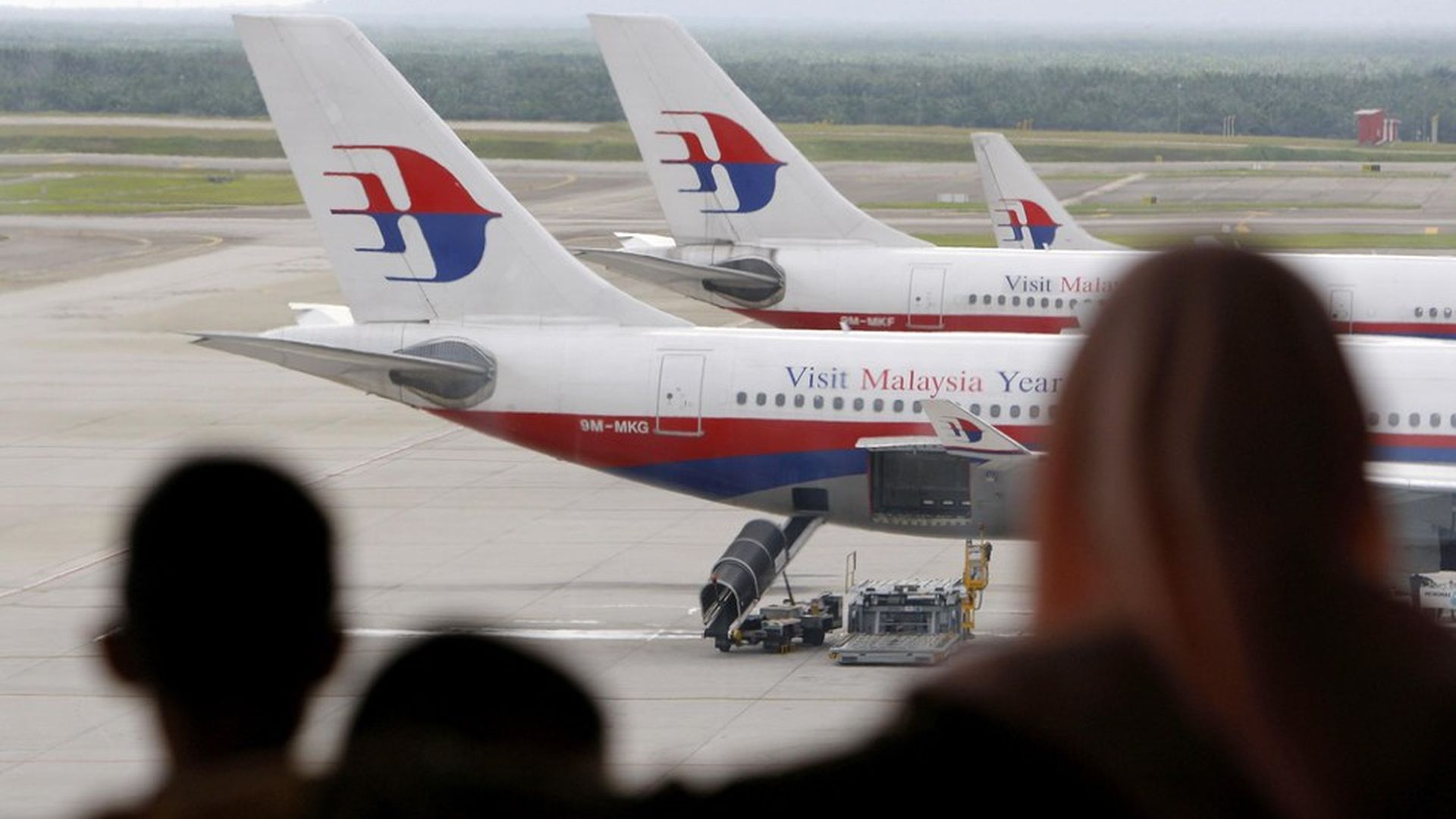 Malaysia Airlines — whose MH370 mysteriously disappeared three years ago — has become the first airline to implement global satellite technology, which will be able to track its planes in real-time, per Mashable. The new satellite network is expected to be complete by the end 0f 2018.
Why this matters: Most flights are currently traceable by radar, and use high-frequency radio to communicate with air traffic control. Flight MH370 had such equipment installed, but still managed to vanish without a trace.
Precedent: Real-time global tracking has long been a goal in the aviation industry, and if successful, the satellite tracking system will likely become a new staple. Southwest Airlines said in an email to Axios that the company currently tracks its flights through a ground based system, but has had "some very informal discussions with vendors" regarding satellite tracking for the future. U.S. carriers United, American, Jet Blue, Delta, and Spirit didn't immediately respond to Axios' request for comment.
This post was updated at 12:12p.m. with a comment from Southwest Airlines.
Go deeper