Majority of Americans disapprove of Comey firing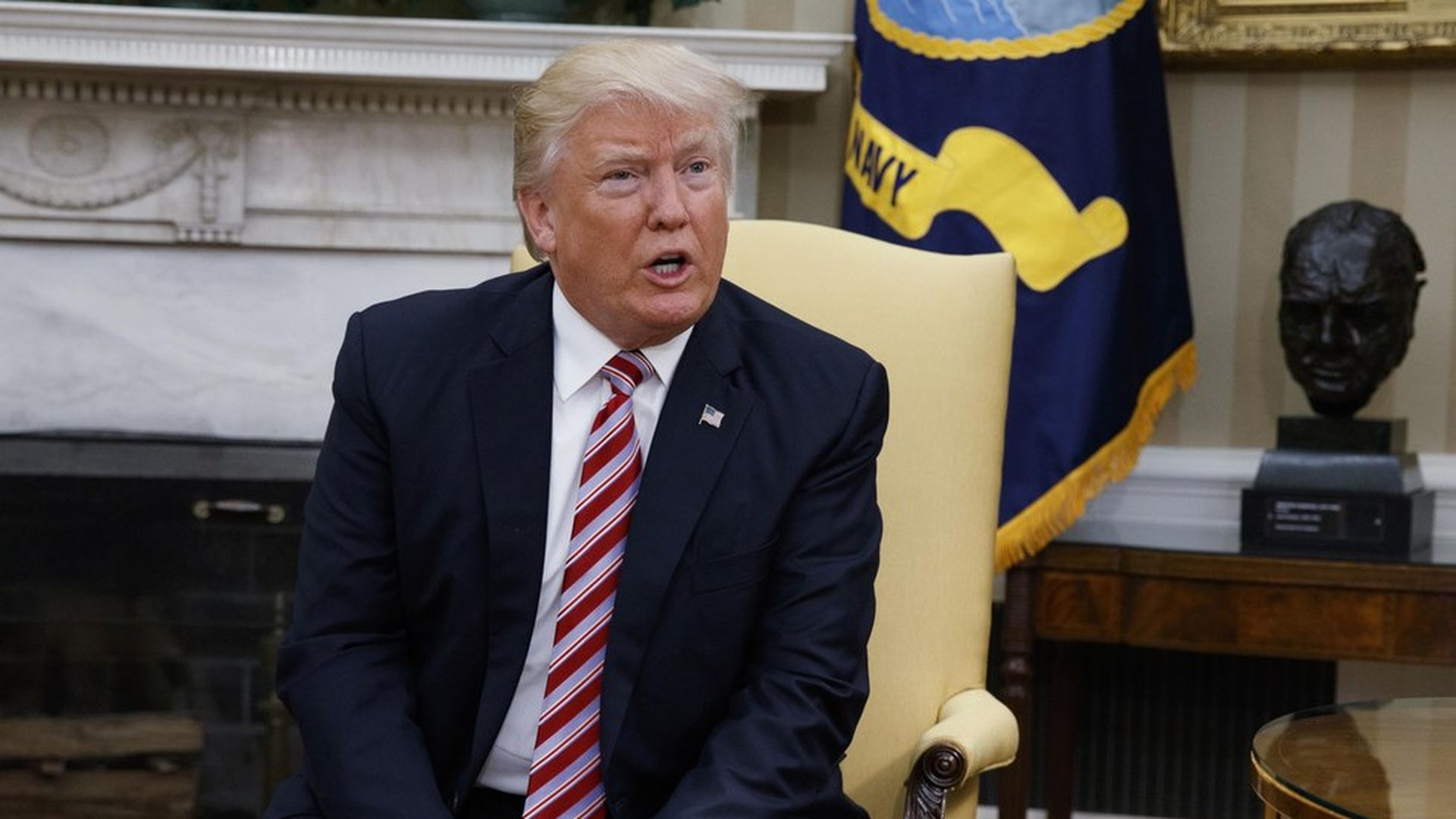 The majority of Americans — 54% — disapprove of Trump's dismissal of FBI Director James Comey, according to a new NBC News/Survey Monkey online poll, and 55% say the dismissal makes them less confident the Russia probe will be conducted fairly.
It's not an endorsement of Comey: 34% approved of the way Comey was handling the Russia investigation, 19% approved of his handling of Hillary Clinton's email practices, and 6% strongly approved of how he handled his job.
46% thought Trump fired Comey over the Russia probe. Only 22% believed the dismissal was about the Hillary Clinton email investigation. 54% said the probe is a serious issue.
What to watch: Trump's approval rating has fallen to 36%, per new Quinnipiac poll out Wednesday, and it's unclear whether the Comey controversy will cause that number to drop further still.
Go deeper