Major nuclear power project halted in South Carolina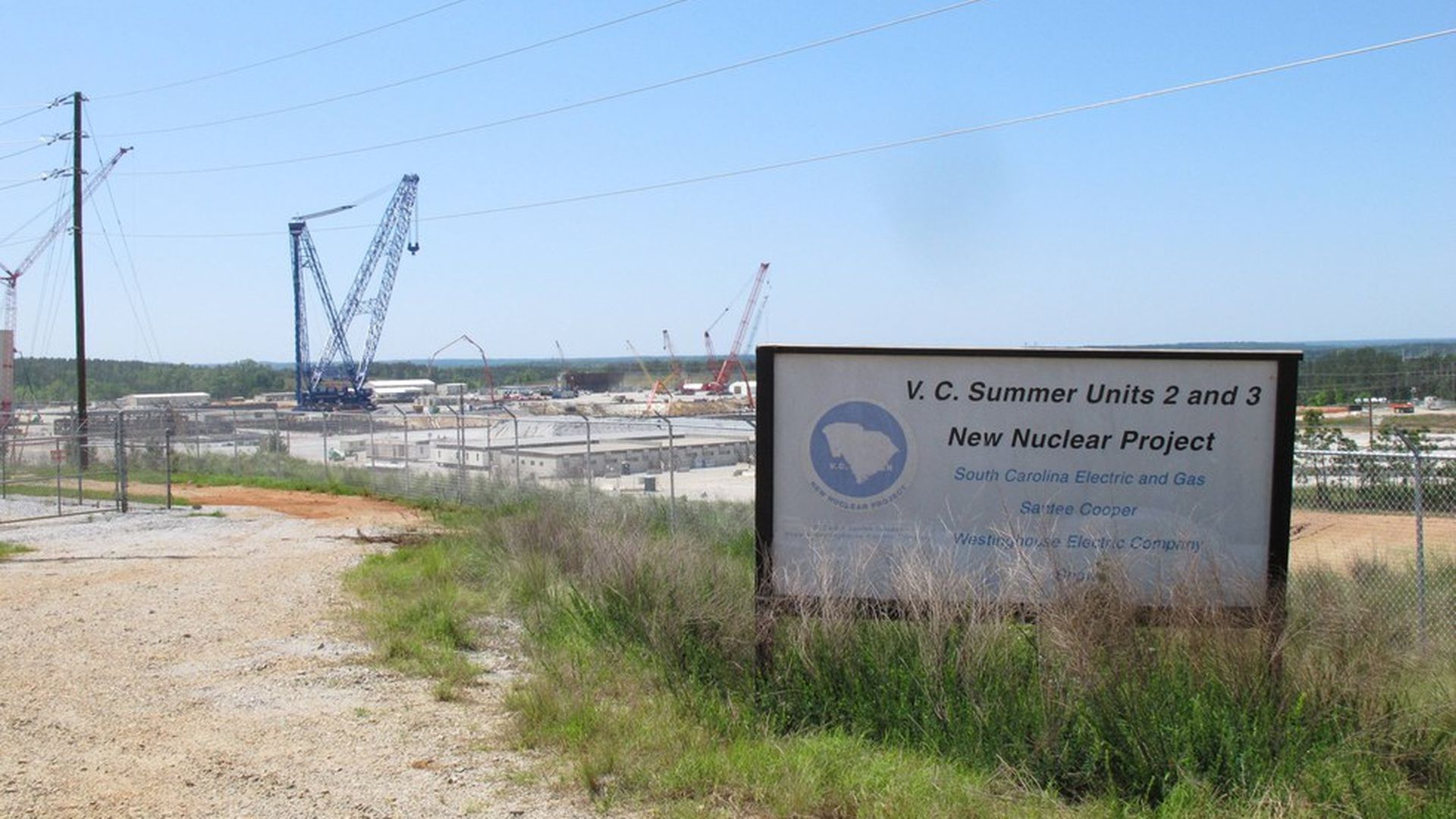 South Carolina Electric & Gas and Santee Cooper, a state-owned power provider, announced Monday that they are pausing all construction work on two partially-completed nuclear reactors in the Midlands, effective immediately, which could cost the state nearly $9 billion, per The Post and Courier.
Santee Cooper executives said they plan to preserve what has been built so far, and will look for potential buyers to take over the remainder of the $14 billion project. CEO Lonnie Carter said the work is now estimated to cost roughly 75 percent more than the company originally anticipated.
Why it matters: The decision is a mortal wound to years-long industry hopes of a U.S. nuclear "renaissance" that would see a wave a new reactors built for the first time in decades. It also comes amid uncertainty over the fate of two reactors that power giant Southern Company is building in Georgia.
Go deeper: Axios' Amy Harder on America's nuclear failure.
Go deeper