Major League Baseball games longer than ever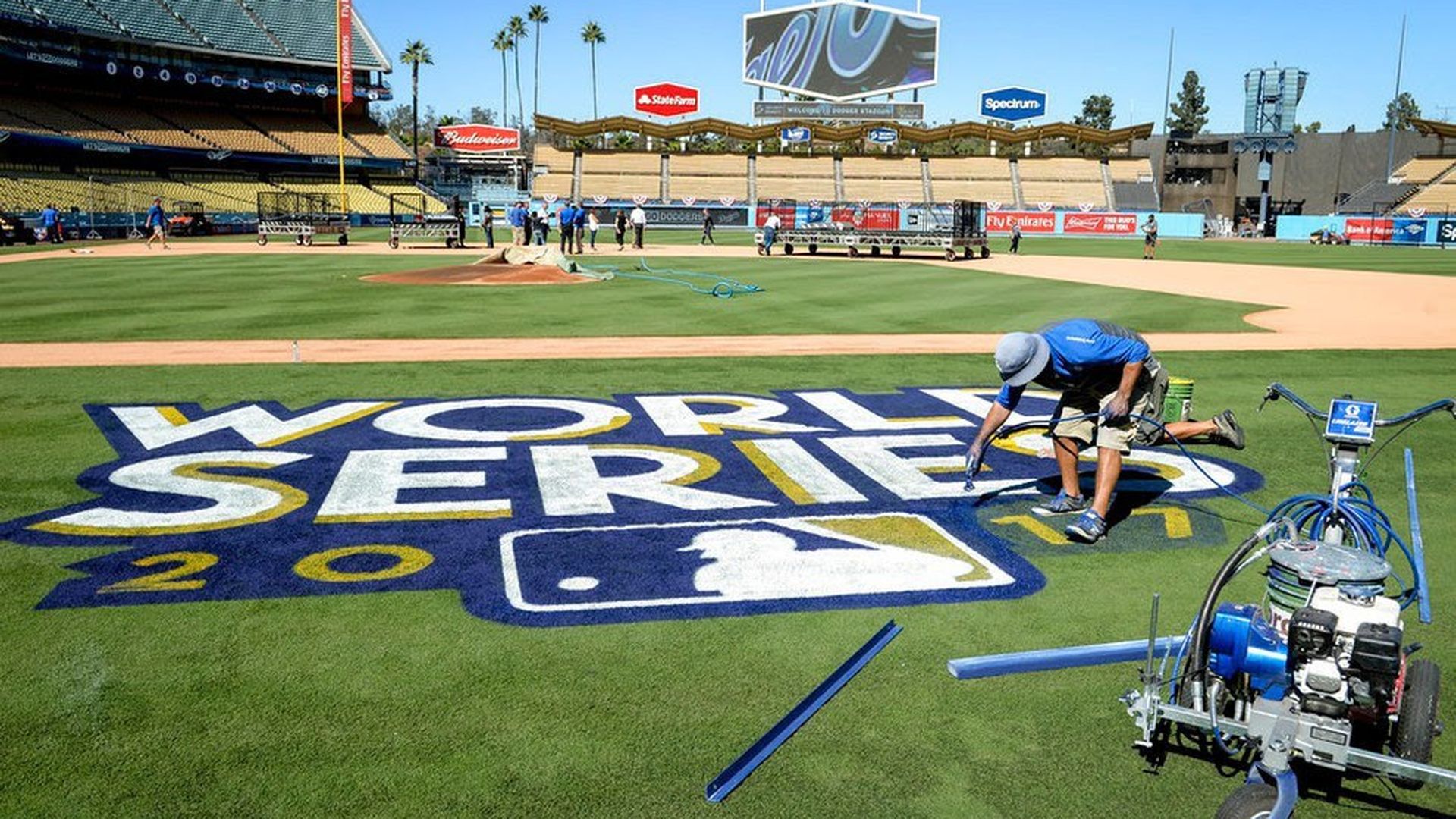 First pitch of the best-of-seven World Series, Houston Astros vs. Los Angeles Dodgers, is tonight at 8:09 ET on Fox. " Late show: MLB postseason games stretch to record length," by AP's Ronald Blum:
"Don't be surprised if you doze off during one of these World Series games, wake up and discover they're not even at the seventh-inning stretch... the average nine-inning game during the regular-season took 3:05:11, up from 3:00:42 last year and 2:56 in 2015."
Potential changes:
"Major League Baseball has proposed a 20-second pitch clock and restricting catchers to one trip to the mound per pitcher each inning, rules management can impose unilaterally for 2018." "Advanced analytics have transformed the sport... The average pitches by a starter this postseason is 81, according to Baseball Info Solutions, down from 96 in 2010. The average number of outs by postseason starters has dropped in the same span from 18 to 14." Putting steam on it: "There's a chance [tonight] will be the hottest World Series game on record ... with a forecast between 95 and 97 degrees at first pitch" in L.A.'s Chavez Ravine. "The hottest game-time temperature for a World Series game ... was 94 degrees for Game 1 between the Arizona Diamondbacks and New York Yankees on Oct. 27, 2001." If you love baseball, you gotta click this: "Baseball's greatest teams: one for each franchise": 1906 Cubs, 1912 Red Sox, 1917 White Sox, 1927 Yankees, 1955 Dodgers, 1986 Mets, 1998 Astros, 2011 Phillies, etc.
Go deeper