Loyalty and Russia on Trump's mind ahead of Comey firing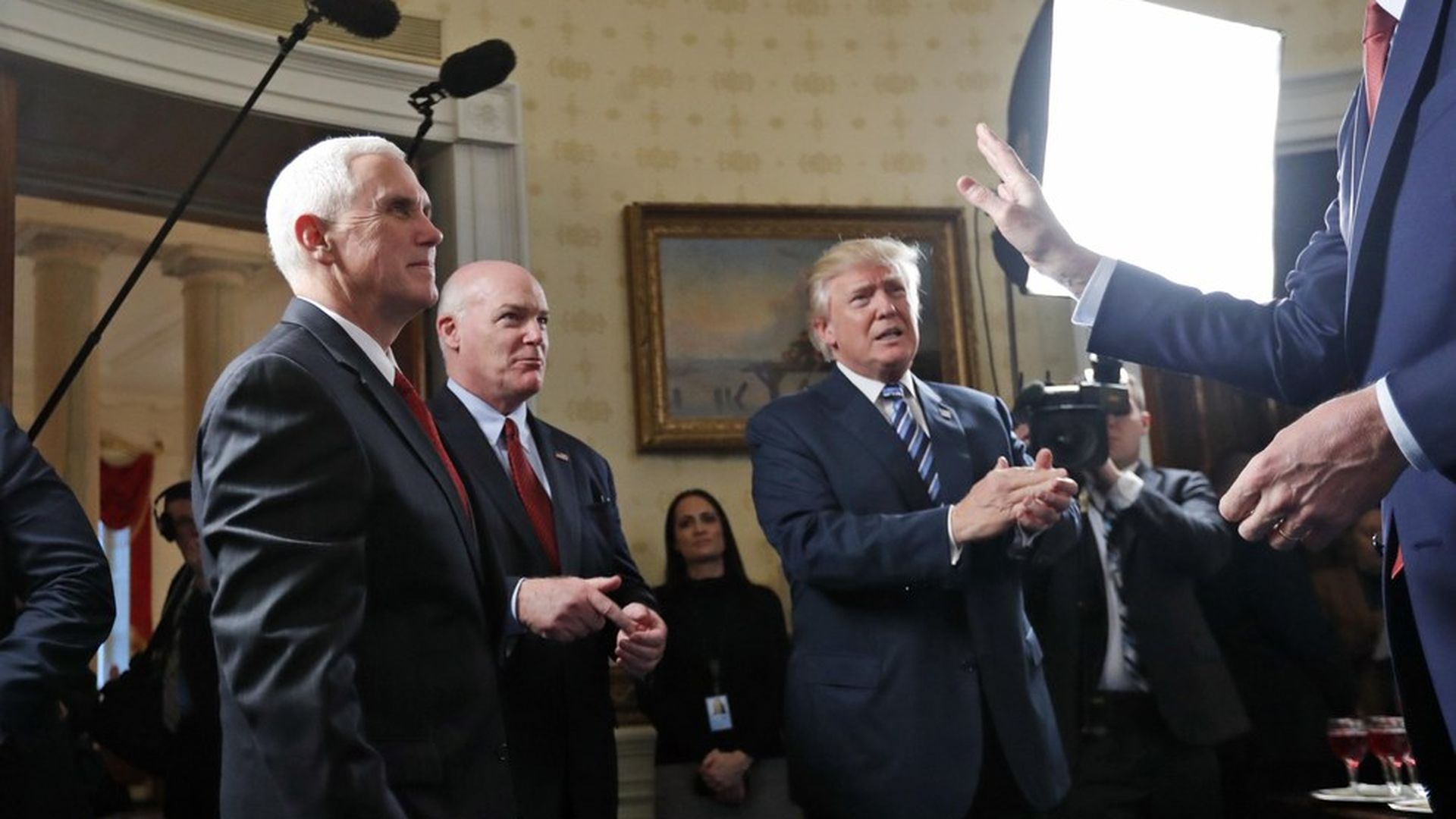 The loyalty pledge: The NYT reports that a week after taking office, Trump "summoned" Comey to the White House for a dinner in which he twice asked the FBI Director to promise to be loyal to him — and Comey declined. This tallies with earlier reports that Trump wanted and didn't receive an assurance of loyalty, and is shows the Comey camp clearly wants to get his side of the story out.
Russia on his mind: Trump told NBC's Lester Holt that before pulling the trigger on firing Comey he thought, "you know, this Russia thing with Trump and Russia is a made up story."
Our full coverage: Trump blames press team but loves Sanders, Majority of Americans disagree with Comey firing, The White House's evolving explanations, Fallout is just beginning.
The full Trump/Russia quote: "Regardless of recommendation I was going to fire Comey knowing there was no good time to do it. In fact, when I decided to just do it I said to myself, 'you know, this Russia thing with Trump and Russia is a made up story. It's an excuse by the Democrats for having lost an election that they should have won.' And the reason they should have won it is the electoral college is almost impossible for a Republican to win."On the timing:"When I did this now I said, 'I probably maybe will confuse people. Maybe I'll lengthen the time, because it should be over with, in my opinion it should have been over a long time ago because all it is is an excuse. I told myself, I might even lengthen out the investigation. But I told myself, I have to do the right thing for the American people. He's the wrong man for the position."On Sally Yates and Michael Flynn:"My White House Counsel Don McGahn came back to me and didn't make it sound like an emergency, and she actually didn't sound that way either in the hearings the other day in the hearings the other day, like it had to be done immediately. This man has served for many years, he's a general, he's in my opinion a very good person. I believe it would be very unfair to hear from somebody who we don't even know and immediately run out and fire a general."
Go deeper