Lowes teams up to test robotic exosuits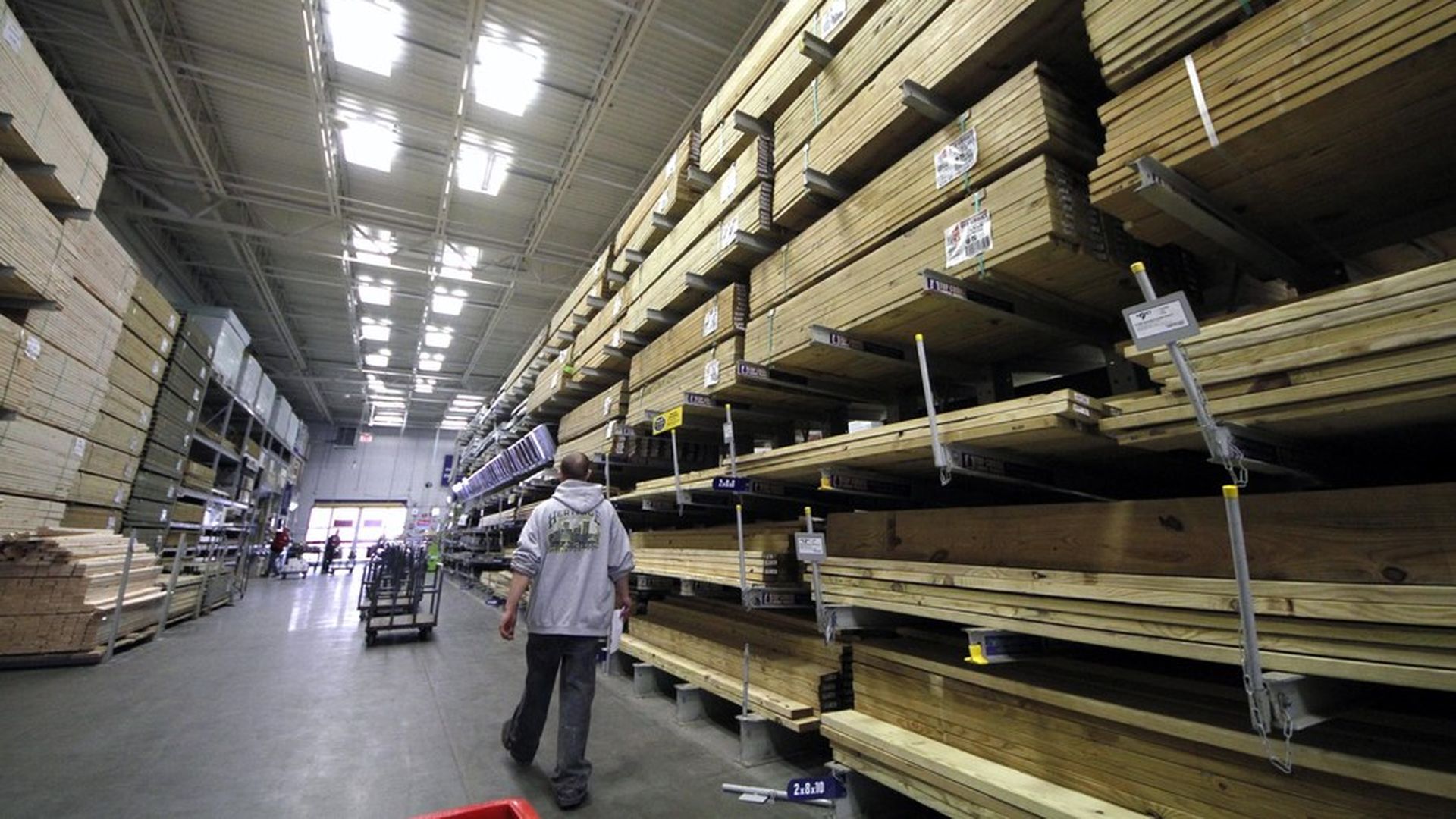 If you want to work at Lowes, you "must be able to lift up to 70 pounds," according to the company's job description. That's not easy, especially when you could be lifting 70-pound objects multiple times throughout the eight-hour workday. That's where robots come in to help — but this time, they're not taking anyone's job.
Virginia Tech and Lowes teamed up to create robotic exosuits. They're a lightweight suit outfitted with lift-assist technology to help employees lift products easier.
Why it matters: Although these exosuits are the first of their kind at Lowes, it's a promising example of how robots can empower humans to perform better at work rather than replace them altogether. Furthermore, these exosuits could expand opportunities for older workers who want to get back into the labor force at a place like Lowes, who would otherwise be barred from the physical requirements.
How they work: When the employee bends down and stands back up, the exosuit is made of carbon fibers. Those fibers stretch back and launch forward (think: a bow and arrow motion) when the employee bends down and stands back up. By storing the exosuit user's energy and restoring it back to them, the employee will have an easier time getting back up after bending down to pick up a heavy object.
How they're different: "Our technology is different in that it includes soft and flexible elements, and our approach is unique in that we are putting our prototypes in a real-world environment for an extended period of time," Alan Asbeck, an assistant professor in the Department of Mechanical Engineering in the VT College of Engineering, told VT news.
What's next: Currently, there are only four of these suits being tested by the stocking team at the Lowes in Christiansburg, Virginia. Asbeck and his team (four undergraduates and four graduates from the Assistive Robotics Laboratory) will work with Lowes over the next few months to figure out the physical limits of their suits and the affect it has on the workers' experiences.
Go deeper