Longest-serving congressman settled sexual harassment complaint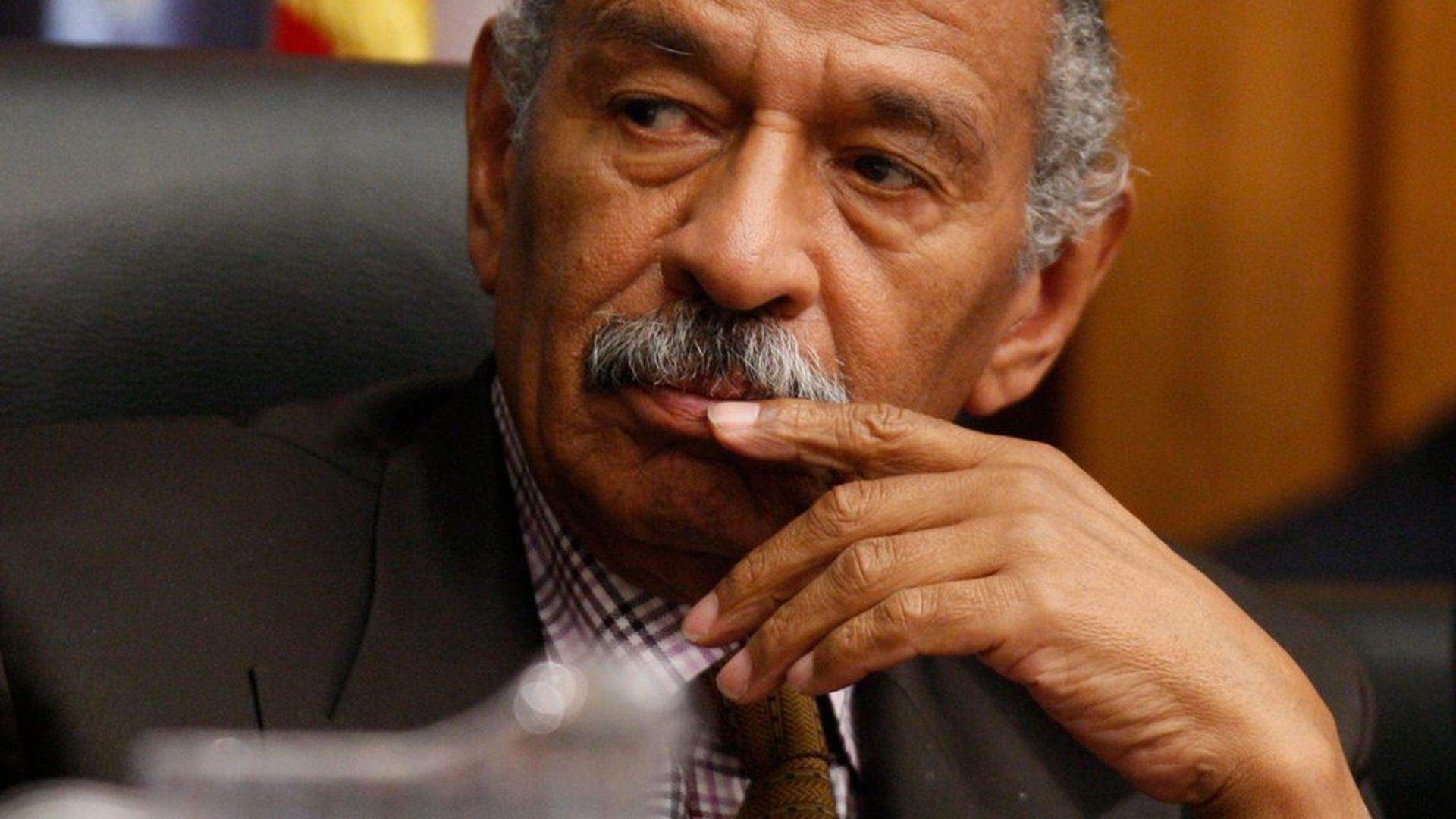 Rep. John Conyers of Michigan, the longest-serving representative currently in the House, allegedly fired a female employee because she would not "succumb to [his] sexual advances," and then settled a wrongful dismissal complaint in 2015, BuzzFeed reports. Rep. Conyers did not admit fault as part of the settlement and did not respond to multiple requests from BuzzFeed for comment.
Why it matters: Congress has paid $17 million in harassment settlements over the last 20 years. Conyers' former employee told BuzzFeed that the process of reporting the harassment she faced made her feel as though she had no choice but to accept the settlement offer and stay silent. For example, a complainant must sign a confidentiality form before moving forward with the complaint. "I was basically blackballed. There was nowhere I could go," she said.
BuzzFeed says the case is illustrative of "a grinding, closely held process" that was the "mechanism by which Congress has kept an unknown number of sexual harassment allegations secret."
Go deeper