Local, state tax deductions on Gary Cohn's list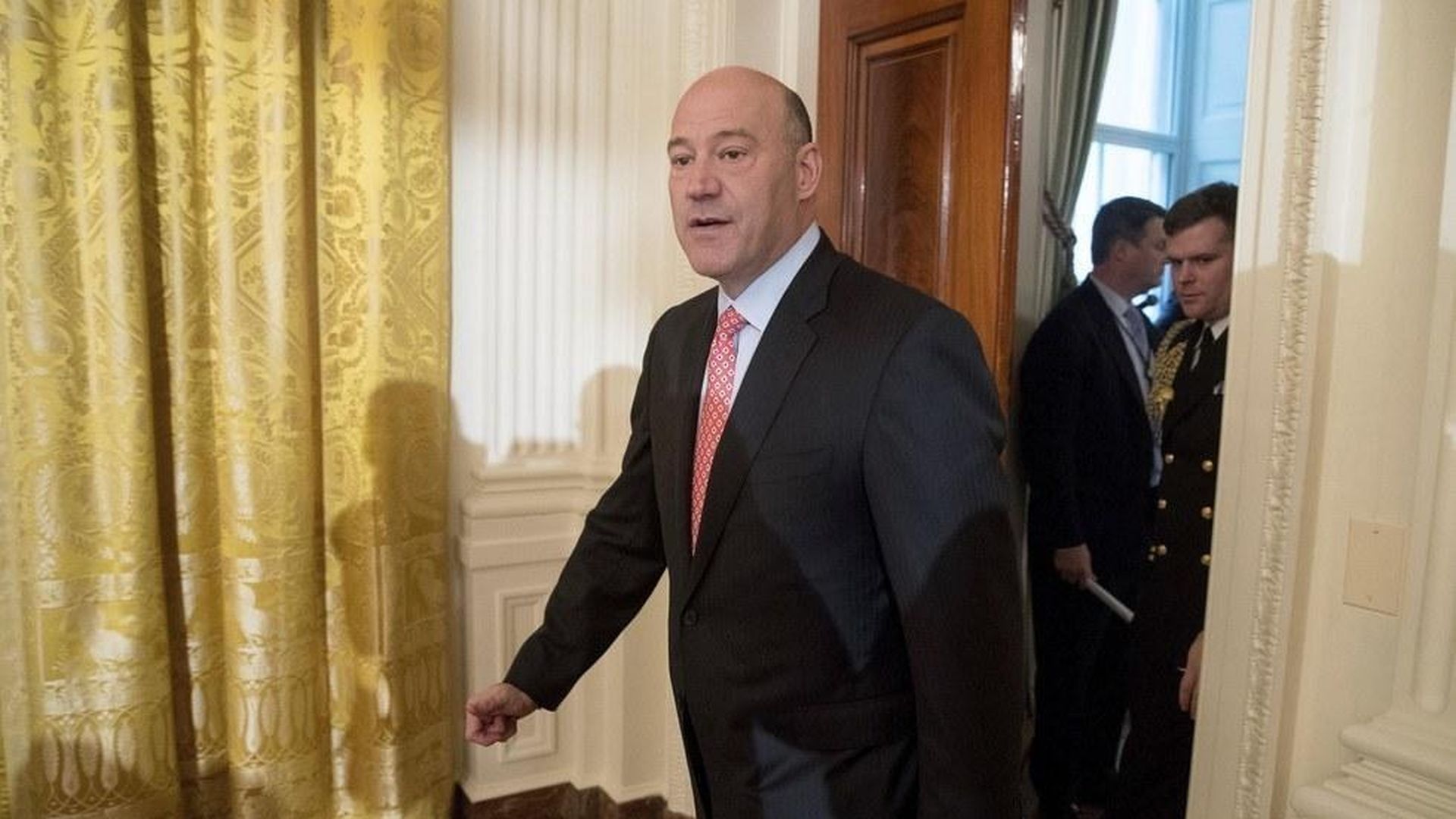 Gary Cohn has privately said he's warming to the idea of eliminating the local and state tax deduction to pay for tax cuts and simplify the code, according to sources familiar with the thinking of president's top economic advisor. Cohn's private comments must be considered with a caveat: no final decisions have been made, and the administration's tax reform plans are still a long way from prime time.
What it means: The White House needs a ton of money to pay for corporate, individual and small business tax cuts (not to mention the "Ivanka credit" for childcare.) Getting rid of these state and local deductions is a dream Republicans have long held and would raise an estimated $1 trillion over 10 years.
Who loves the idea: House Republican leadership, which included it in its tax plan; and Grover Norquist, the anti-tax warrior who views the deductions as the federal government subsidizing higher taxes at the state and local level. Bloomberg's Sahil Kapur wrote an excellent piece on the politics behind it.
Who hates the idea: Governors and Democrats, particularly those from high-tax Democratic states like California, New York and New Jersey. Eliminating the deductions also impacts some important states that don't have an income tax but have high state and local taxes as an offset, such as Texas. Those are big chunks of votes, so getting rid of it creates a problem if they are going partisan and need to get all of the Republicans.
White House response:
"We haven't reached the stage of talking about which deductions would stay or go because we are still in listening mode, hearing from key stakeholders before developing a comprehensive plan. To the extent state and local deductions have been discussed, they've been among a laundry list of options that could be explored — no more those than any others."
One last thought: You can't do real tax reform without making somebody mad, and you certainly can't raise $1 trillion without making lots of people mad. Ryan's proposal to raise $1 trillion by hiking taxes on imports — the so-called "border adjustment tax" — is now a carcass collecting flies. So they've got to find some other way to raise the money. This idea is as plausible as anything else we've heard.
Go deeper