Lobbyists golf near POTUS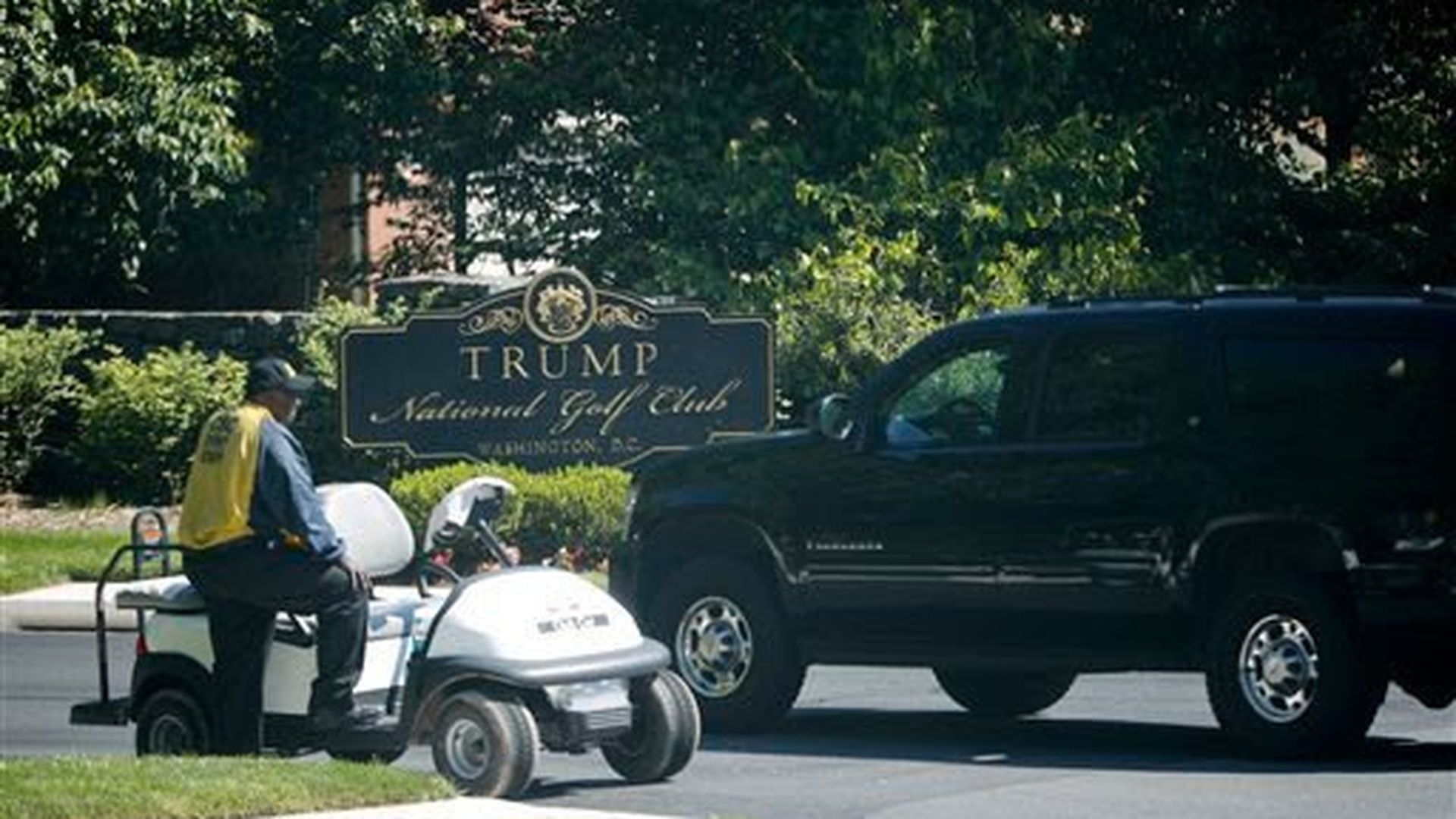 The latest USA Today cover story details how Trump gets millions from golfers:
"Dozens of lobbyists, contractors and others who make their living influencing the government pay President Trump's companies for membership in his private golf clubs, a status that can put them in close contact with the president.
"Members of the clubs Trump has visited most often as president — in Florida, New Jersey and Virginia — include at least 50 executives whose companies hold federal contracts and 21 lobbyists and trade group officials."
"Two-thirds played on one of the 58 days the president was there, according to scores they posted online."
Why it matters: "[F]or the first time in U.S. history, wealthy people with interests before the government have a chance for close and confidential access to the president as a result of payments that enrich him personally. It is a view of the president available to few other Americans."
Go deeper