LinkedIn adds a section for trending news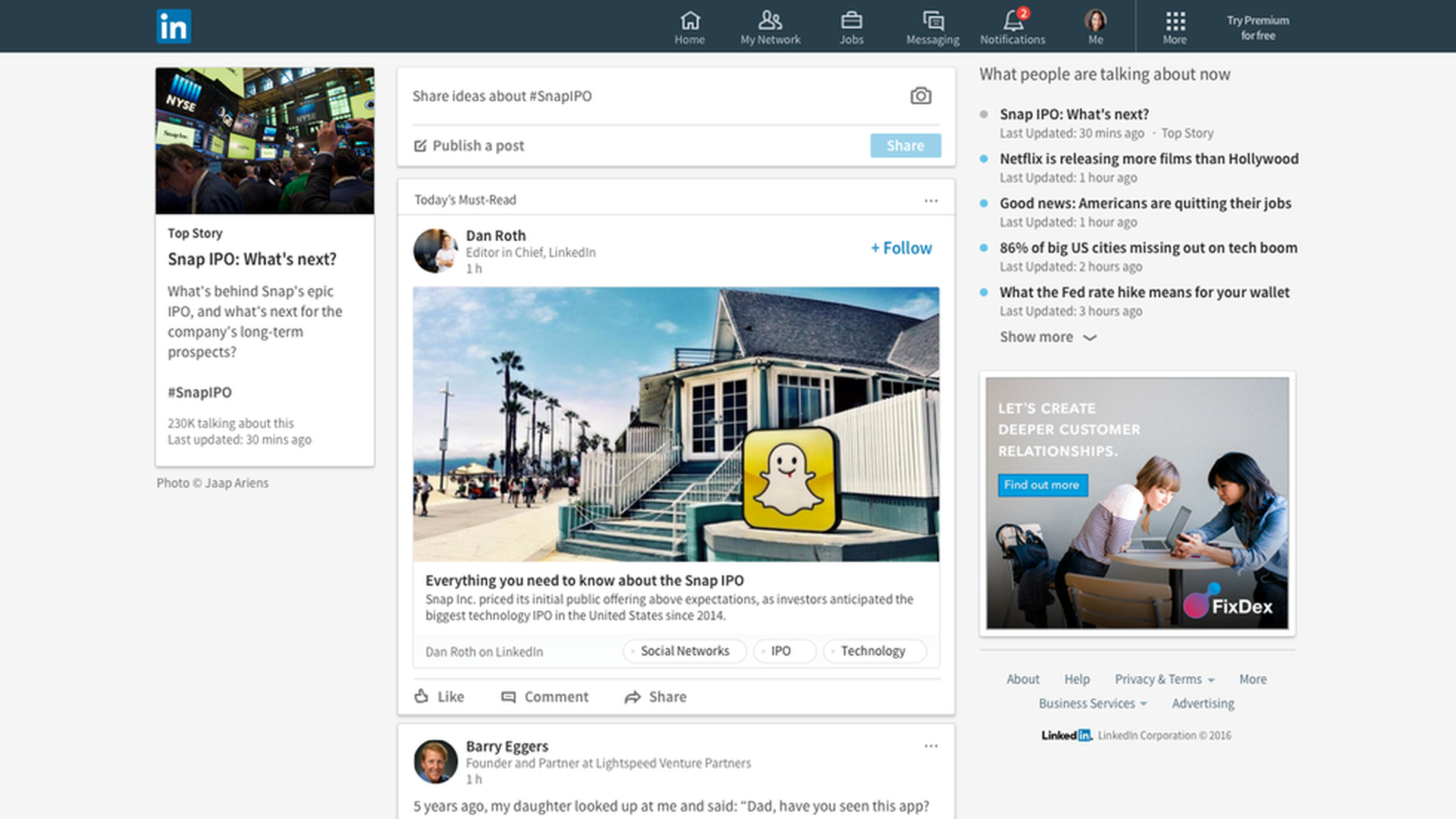 Following in the footsteps of other social networks like Facebook and Twitter, LinkedIn is adding a "Trending storylines" section to its main news feed that will feature news articles and commentary from others tailored to each user's interests.
In short, it's LinkedIn's take on Facebook's "Trending topics."
Why it matters: Consuming news has become one of people's main activities on social media, so it's no surprise that LinkedIn wants to add better ways for its users to do that on its service. It's also in line with the company's growing focus on increasing user engagement.
No fake news: Unlike other social networks like Facebook, LinkedIn isn't worried about fake news, mainly because users don't want to risk their professional reputation, as VP of product Tomer Cohen told Axios. And data seems to support this: LinkedIn was the most trusted social media service as a source of news in a recent study by the American Press Institute.
Go deeper