Lindsey Graham: If GOP doesn't pass tax reform, "we're dead"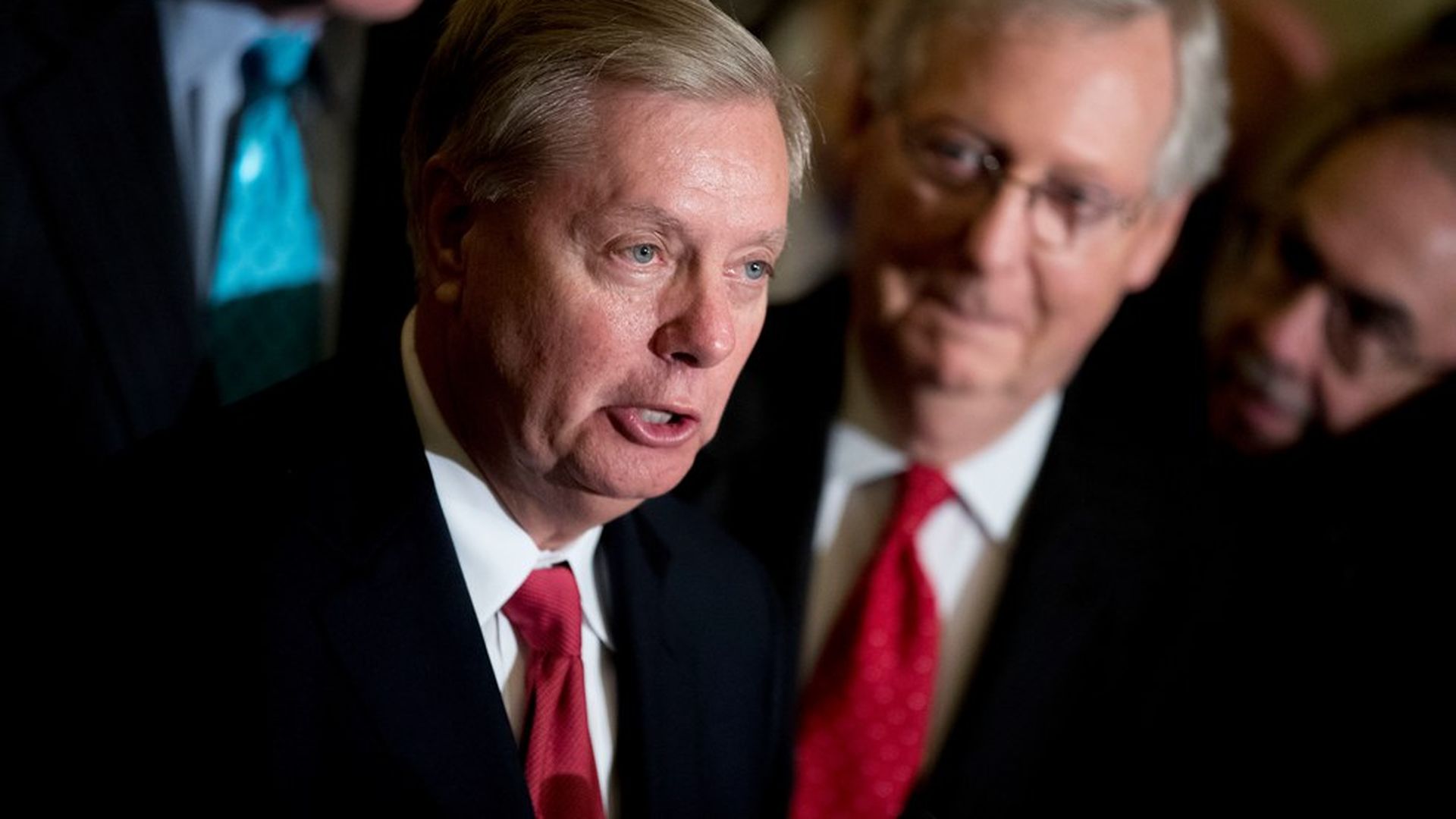 If tax reform doesn't get done, "it'll be the end of Mitch McConnell as we know it," Sen Lindsey Graham told CBS's Face the Nation Sunday.
Why it matters: With each legislative failure, the stakes get higher for the Republican Party. Graham said he believes GOP candidates will lose across the board in the midterms and President Trump will not get re-elected if they can't keep promises of ACA repeal and tax reform. Graham also called Bannon "a symptom of the problem," saying "If we do cut taxes, and we do repeal and replace Obamacare, it doesn't matter what Bannon [does] because we'll win."
Go deeper