Lewandowski fundraising for pro-Trump super-PAC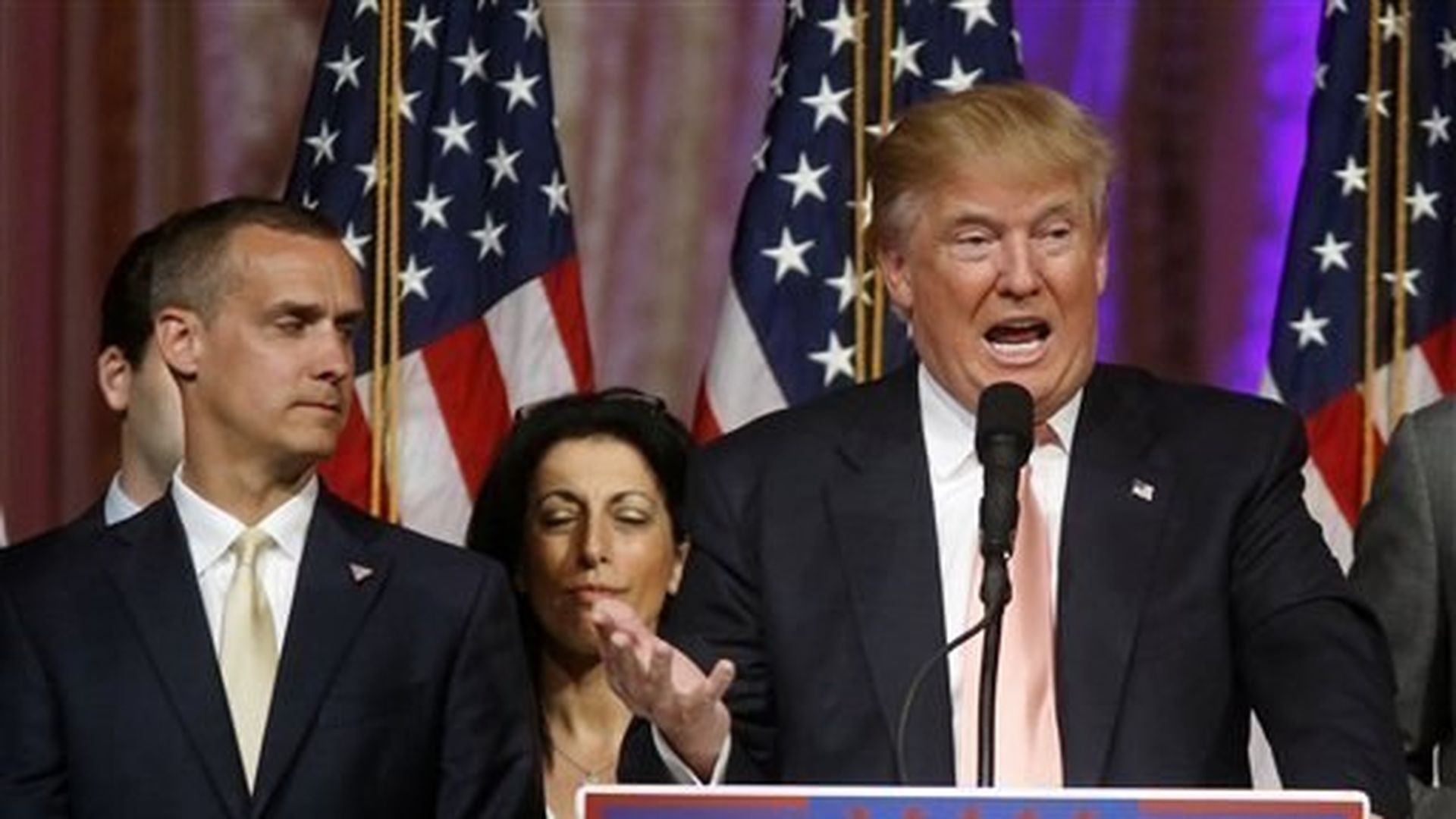 Grassroots conservatives are getting emails from Corey Lewandowski asking them to donate to his super-PAC. In the fundraising email, Lewandowski tells potential donors that he "agreed to become chairman of Great America Agenda to help President Trump 'drain the swamp' and get America moving again."
The background: Lewandowski, Trump's former campaign manager, runs a lobbying firm Avenue Strategies with former Trump aide Barry Bennett. Bloomberg Businessweek reporter Joshua Green wrote a feature on their business and noted they were "taking the highly unusual step for a lobbying firm of creating a pro-Trump super-PAC ... that they'll fund with their own money." Axios has asked Lewandowski whether that was a mistake or whether he changed his funding plans.
Draining the swamp: When Green asked Lewandowski whether his lobbying work conflicted with Trump's "drain the swamp" message, he rejected the premise. "I think what Donald Trump said was, Washington lobbyists have used their special access to the detriment of the American people," Lewandowski told Green. "Our goal here is to help companies grow and expand, which falls directly in line with the goals of this administration."
Go deeper