Letters from a young Obama out today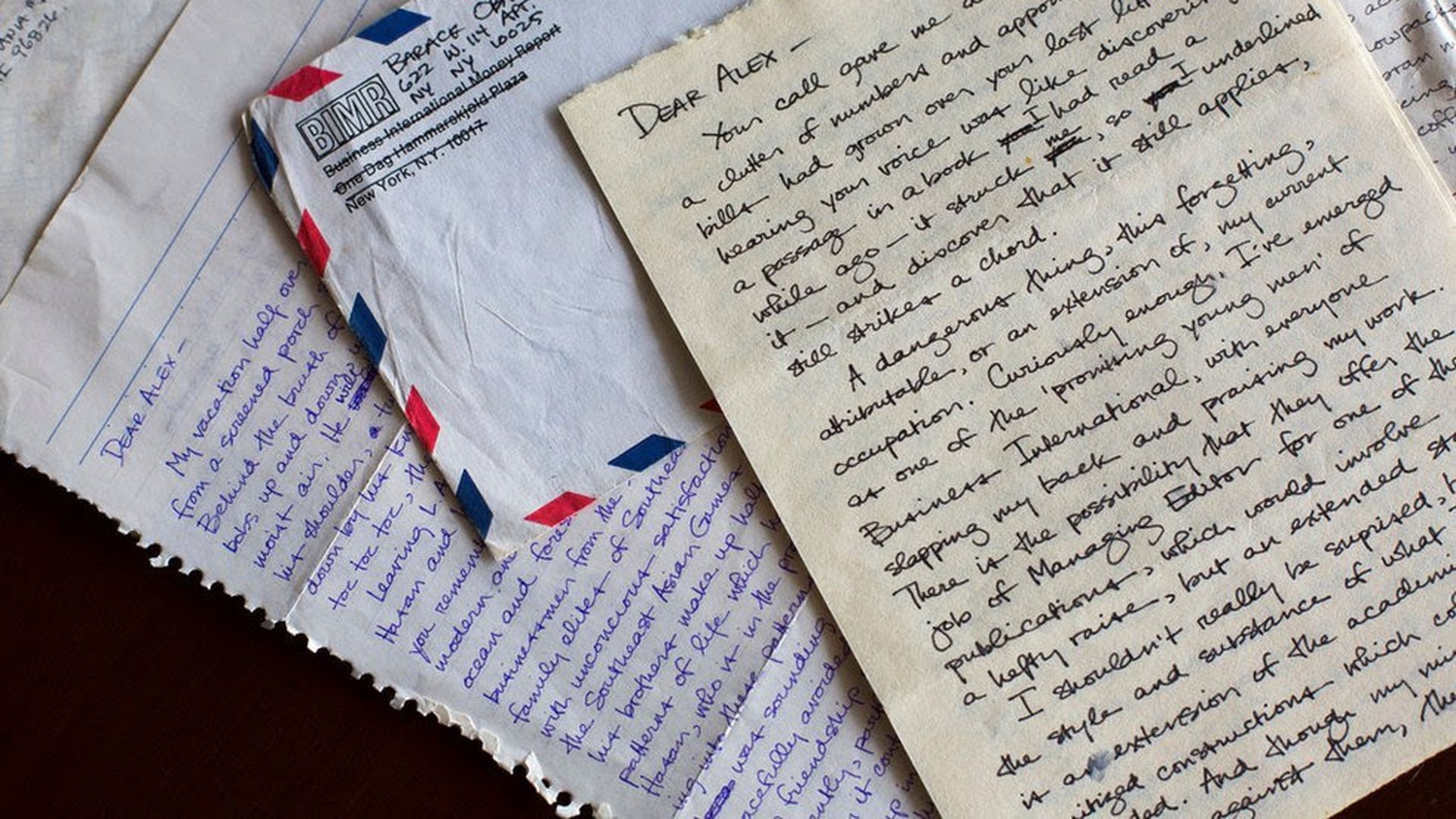 "Careful cursive... Letters from young Obama show a man trying to find his way," by AP's Jesse Holland:
"A young Barack Obama questioned his place in the world and his racial identity, agonized over whether he'd make enough money as a community organizer, and lamented his incompatibility with his ex-girlfriend in 30 pages of letters he wrote to her that are now being archived by Emory University in Atlanta."
"The nine full letters, sent by Obama to his college girlfriend, Alexandra McNear, are being made public to researchers through Emory University's Stuart A. Rose Manuscript, Archives and Rare Book Library."
Obama in 1983: "Salaries in the community organizations are too low to survive on right now, so I hope to work in some more conventional capacity for a year, allowing me to store up enough nuts to pursue those interests next."
Go deeper