Leak war: Sessions to tout jump in probes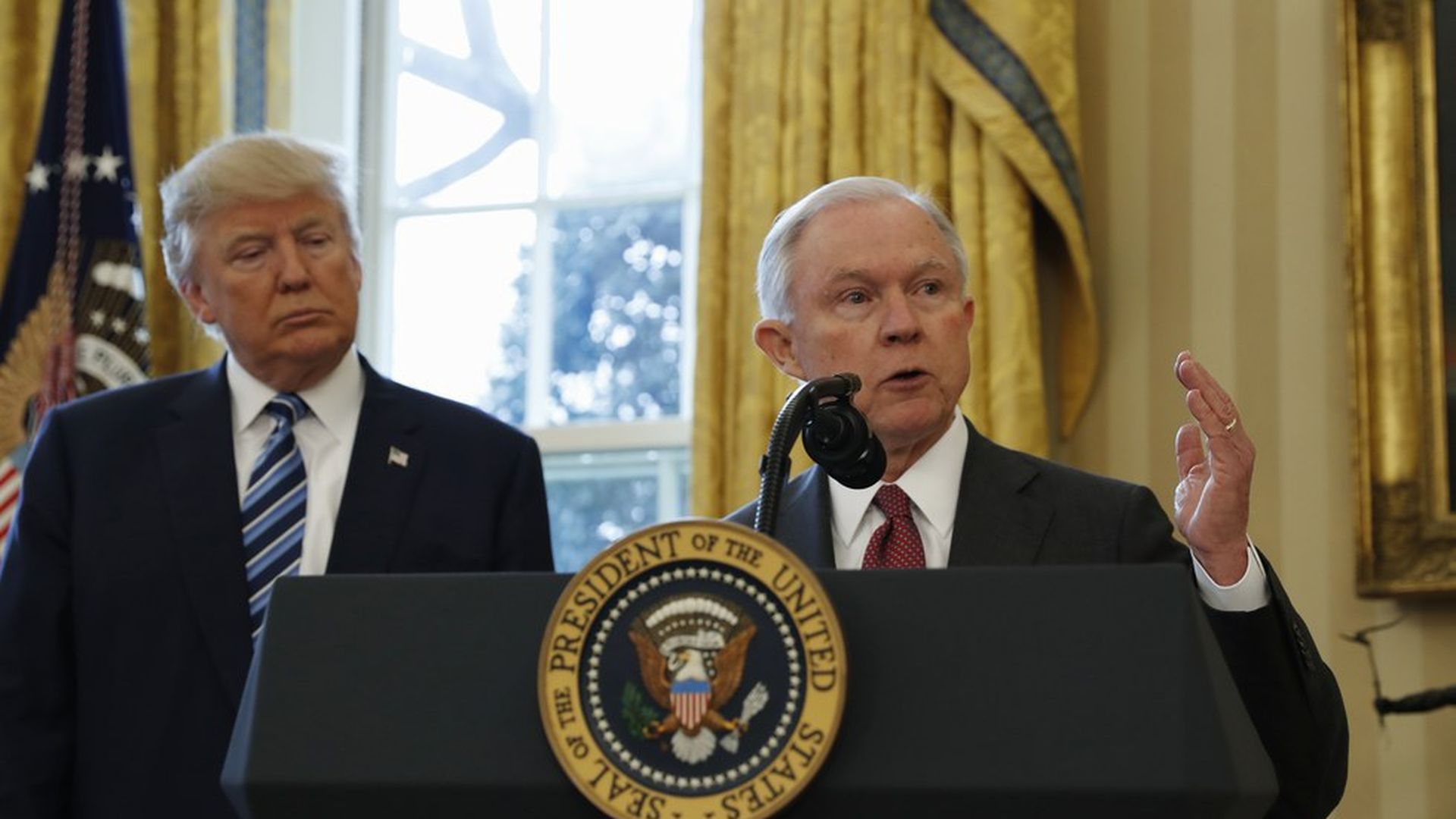 Late this week, Attorney General Jeff Sessions plans to release figures showing a jump in the number of leak cases pursued so far this year, compared to all of last year. The figures will be finalized today.
Administration officials believe the increase is because there's more leaking going on (including by Obama appointees who remained in government), and because the Justice Department is being aggressive in going after them.
The event announcing the leak war is expected to include officials from both the DOJ and intelligence community.
A senior administration official said one purpose of the public announcement of the figures is to try to curtail the "culture of leaks": "Leaks beget more leaks."
Be smart: Trump is going to find that leaks are a symptom, not the disease. You can crack down all you want. But he has so antagonized permanent Washington — and good on him, his supporters say — that information will still find its way out.
Go deeper