Lawmakers kick off fight over FCC privacy rules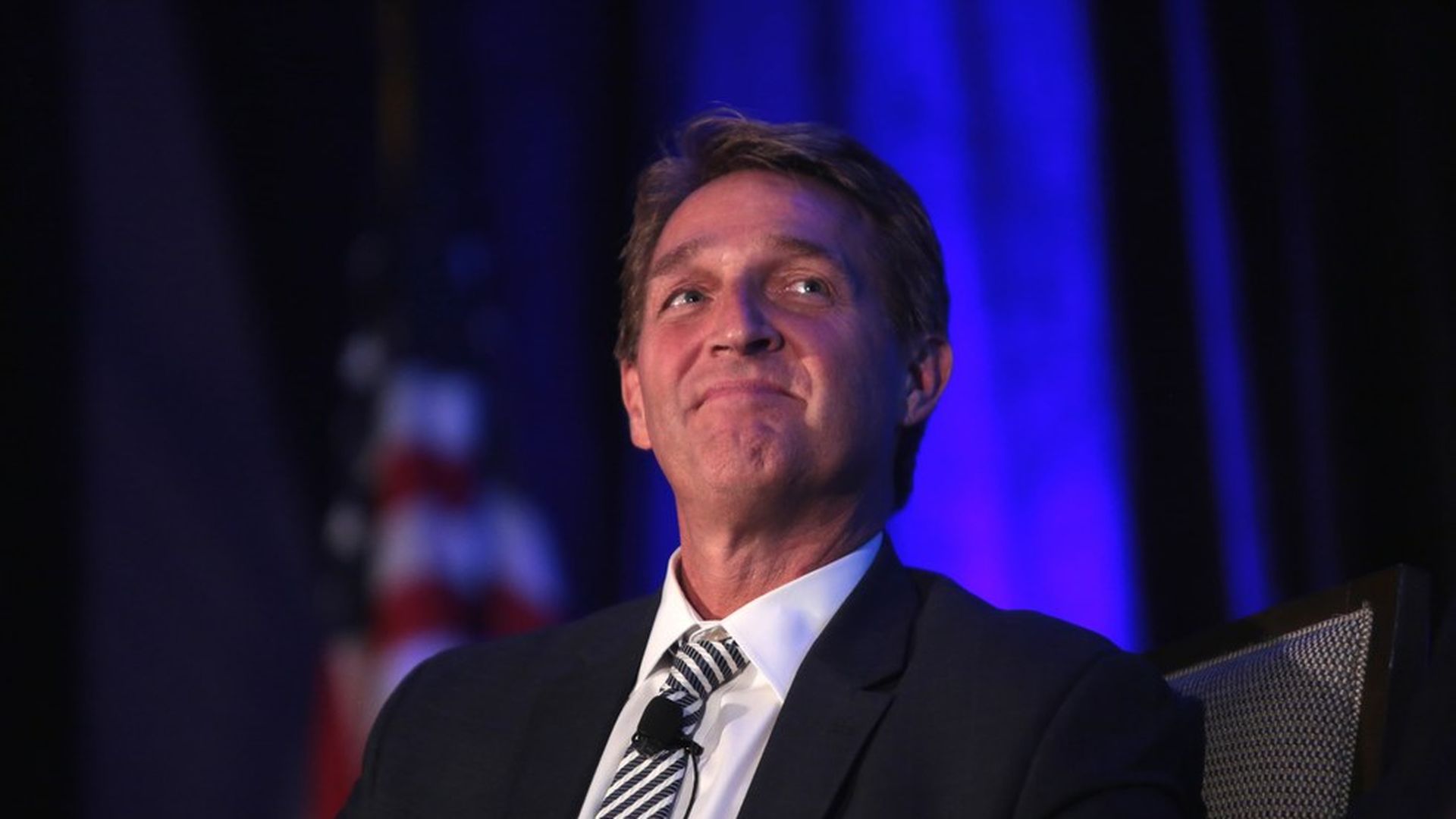 The Congressional battle over the FCC's privacy rules for internet providers is officially underway. Republican Sen. Jeff Flake introduced a resolution on Tuesday to repeal the rules. And Rep. Marsha Blackburn is planning to follow suit in the House late Wednesday afternoon, which was first reported by Politico.
Who should care: Internet providers, first and foremost, who rail against the rules because they say it puts them at a disadvantage with web services — like Facebook or Google — that have to comply with less-strict standards. But some argue that the rules actually could be bad news for those web services as well because they would set a broader precedent for regulations in this area.
State of play:
House lawmakers have taken the lead on some resolutions under the Congressional Review Act, but one hinted that it might take some time for them to move their resolution because they are working on the Obamacare replacement plan.
"Meanwhile, if the Senate wants to proceed they're welcome to do that, too," Rep. Greg Walden, who chairs the House Energy and Commerce Committee, told Axios on Tuesday night. It wasn't immediately clear whether the resolution planned for Wednesday would change that calculus.
Flake says it's a possibility that the Senate could move forward first with the proposal. "It's possible, this may be the one," he said as he came off the Senate floor. Senate Commerce Committee Chair John Thune was more cautious, and said that "my guess is the [Senate majority] leader will most likely want to defer to the House on timing of when that moves."
Key background: The Congressional Review Act allows lawmakers to repeal regulations under certain circumstances and stop the agency in question from introducing similar rules.
Go deeper