Lawmakers blast Trump's transgender military tweets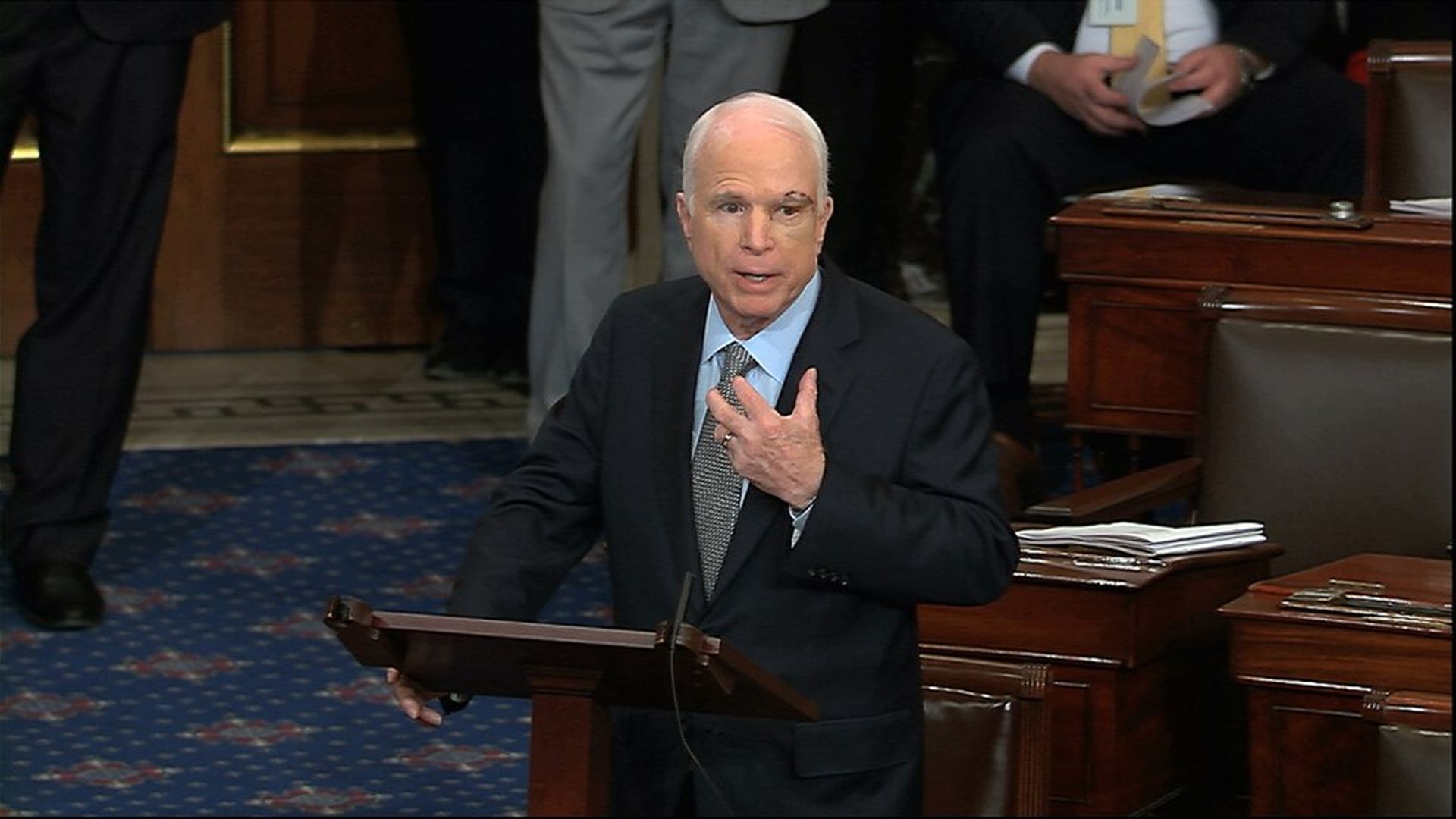 Lawmakers are bashing President Trump's morning Twitter announcement of a ban on transgender individuals serving in the military. Here's the latest from the right and the left:
Republicans
Sen. John McCain, in a statement, "Yet another example of why major policy announcements should not be made via Twitter … The statement was unclear ... There is no reason to force service members who are able to fight, train, and deploy to leave the military—regardless of their gender identity."
Sen. Joni Ernst, a conservative and veteran, in a statement from her office, "While [Ersnt] believes taxpayers shouldn't cover the costs associated with a gender reassignment surgery, Americans who are qualified and can meet the standards to serve in the military should be afforded that opportunity."
Sen Orrin Hatch, in a statement, "I don't think we should be discriminating against anyone. Transgender people are people, and deserve the best we can do for them."
Sen. Cory Gardner to reporters, "I don't agree with the president."
Rep. Ileana Ros-Lehtinen tweeted, "No American, no matter their sexual orientation or gender identity, should be prohibited from honor + privilege of serving our nation #LGBT."
Democrats
Sen. Patty Murray tweeted, "Anyone who puts on a uniform to defend our freedoms deserves our country's support and whole-hearted respect. Period."
Sen. Kirsten Gillibrand, on Twitter, "This new decision is harmful and misguided. It weakens—not strengthens—our military. And I'll do everything in my power to fight it."
Rep. Joe Kennedy III tweeted, "Our soldiers do not discriminate. They defend all of our nation's people. Their government owes them that same decency in return."
Go deeper