Lawmakers agree on Russia sanctions for election-meddling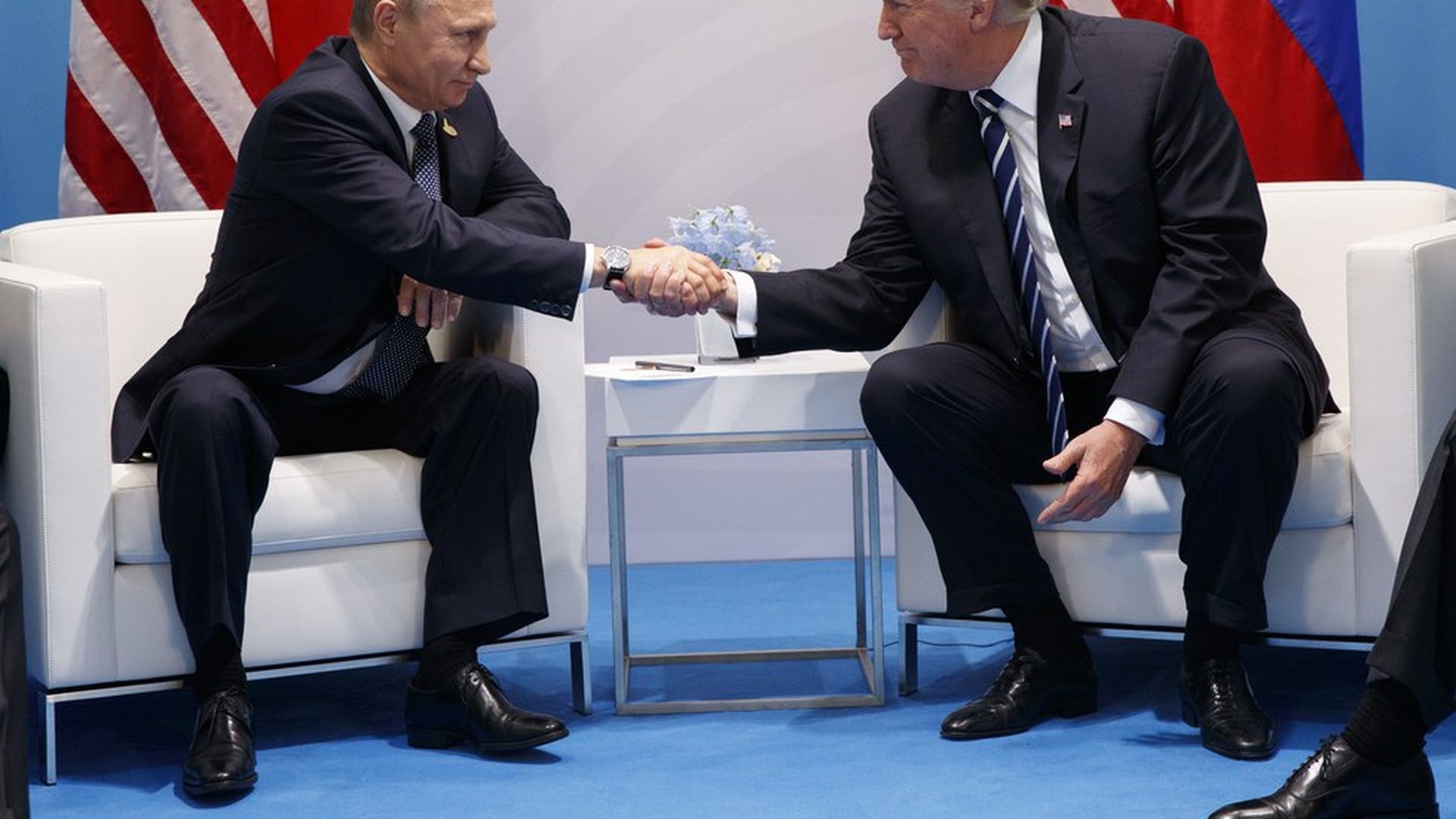 A group of bipartisan lawmakers agreed today to move forward with legislation that would impose sanctions against Russia for their meddling in the 2016 U.S. election, NYT reports. Congress will vote on Tuesday. The expansive sanctions are also for continuing to deploy military forces in Ukraine, annexing Crimea, and abusing human rights.
The White House has argued that Congress should allow Trump to have flexibility in his ability to adjust these sanctions as a way to handle Russia how he sees fit. Trump has tried to manage the U.S.' relationship with Russia on his own terms, and these sanctions would make that more difficult.
Why it matters: Congress will force Trump into a difficult decision: veto the bill, or move forward and risk his efforts to improve our relationship with Russia. The legislation includes sanctions on North Korea and Iran.
Paul Ryan's spokeswoman AshLee Strong told Axios: "This a tough sanctions package that includes measures overwhelmingly supported on a bipartisan basis that would hold three bad actors to account: Iran, Russia, and North Korea. We look forward to moving these sanctions next week before the August work period."
Go deeper