Lavrov mocks America's "humiliating" situation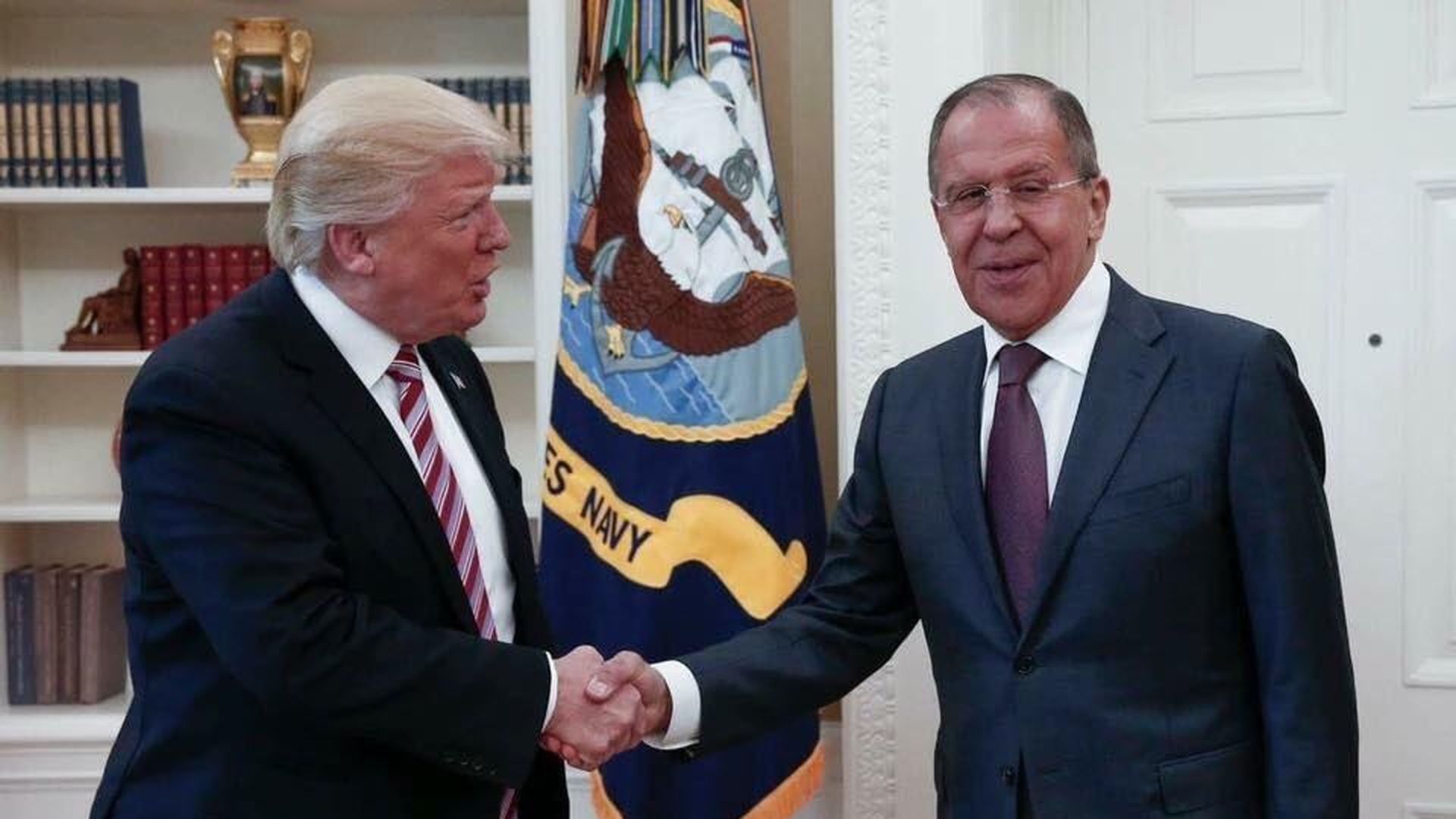 Russia's Foreign Minister Sergei Lavrov said "it is humiliating for the American people to realize that the Russian federation is controlling the situation in America" during a Wednesday morning presser at the Russian Embassy in the U.S.
More highlights, thanks to translations from CBS and CTV:
His theory on Russian meddling allegations: "I believe that politicians are damaging the political system of the U.S. trying to pretend that someone is controlling America from the outside."
On his conversation this morning: "He didn't raise the issue of Russia's involvement into America's elections last year."
Lavrov seemed fed up with questions about Russian meddling in the presidential election:
"I've already answered it...just give me one fact that would prove that."
"I never thought that I will have to answer such questions — particularly being in the U.S. — [with] your highly developed democratic system. And President Trump publicly stated on a number of occasions regarding Russia's meddling into domestic affairs."
On Trump and his associates: "Both Trump and the Secretary of State and his administration, as I've realized today, are businesslike people."
Go deeper