Largest doctor group opposes Senate health bill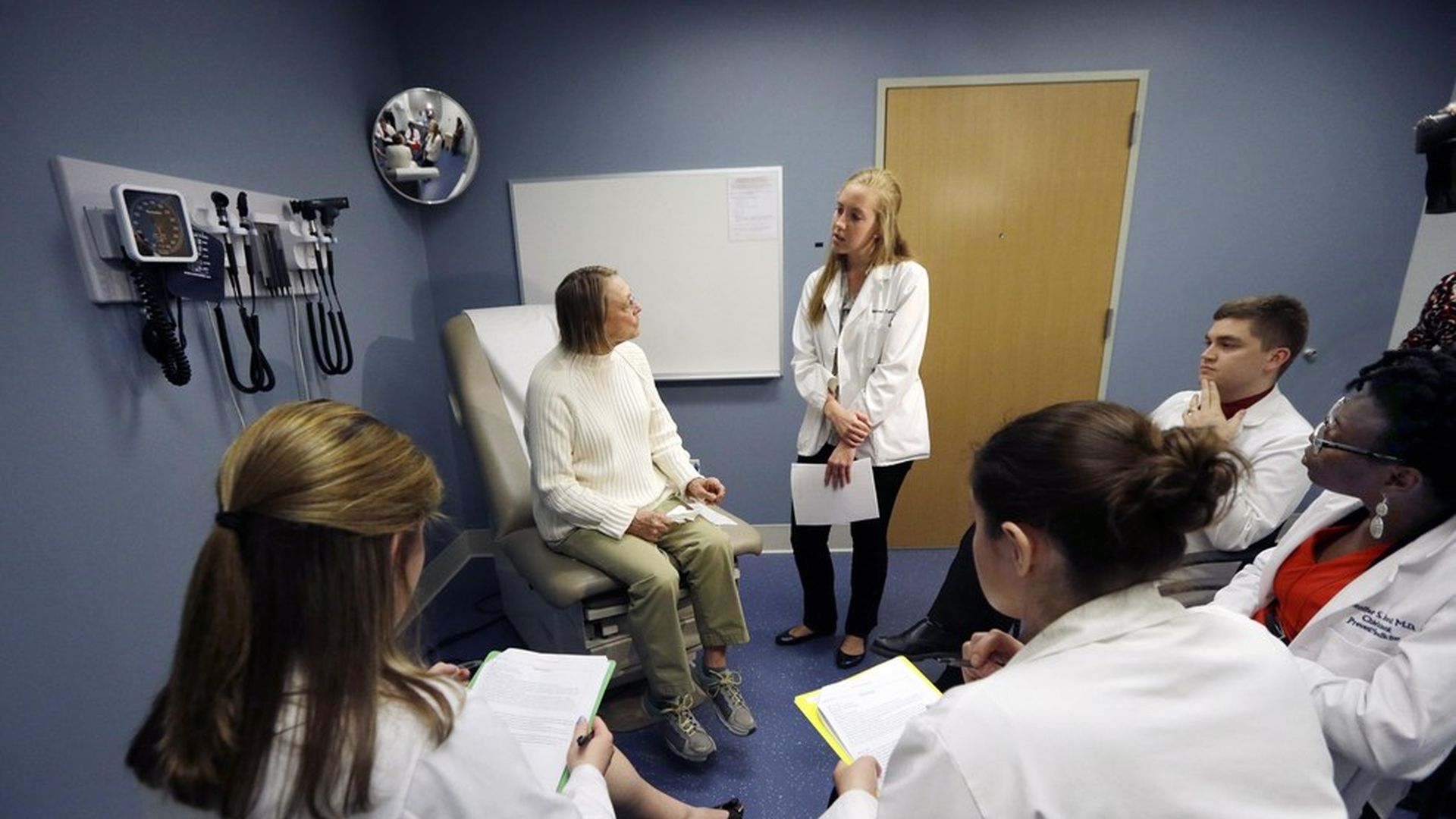 The American Medical Association, the country's primary group representing doctors and medical students, came out against the Senate health care bill Monday. CEO James Madara wrote a letter that said the bill would violate the AMA's core principle that doctors "first, do no harm." Medicaid cuts were a primary sticking point. It also said smaller subsidies and waivers of benefits "will expose low and middle income patients to higher costs and greater difficulty in affording care."
Why it matters: The AMA is one of the most powerful health care lobbying groups in Washington, although its physician membership has been in flux. A substantial portion of the health care industry now opposes the bill, which could be up for a vote this week.
Go deeper