Lack of clear strategy could lead to post-ISIS chaos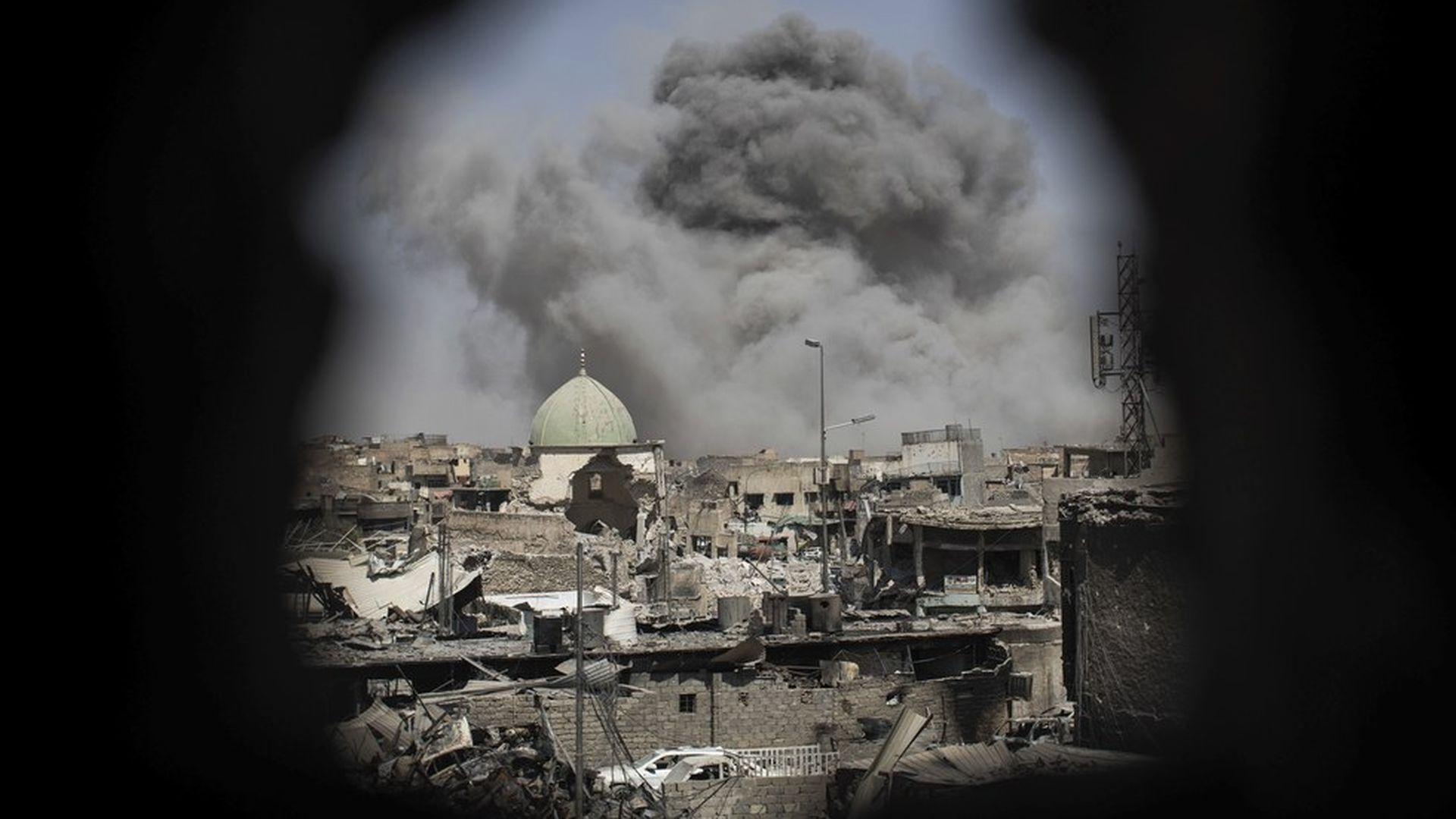 The lead story of today's L.A. Times pulls together key threads on a vital debate that's getting too little attention ... "U.S. risks escalation in Mideast: As rout of Islamic State nears, Trump's lack of strategy may leave the door open for Iran and Russia," by Tracy Wilkinson, W.J. Hennigan and Mike Memoli:
What's happening now: "With American-backed ground forces poised to recapture Mosul in Iraq and Raqqah in Syria, Islamic State's de facto capitals, U.S. commanders are confident they soon will vanquish the militant group from its self-declared caliphate after three years of fighting."
What happened before: "Trump promised to announce in his first month in office a new strategy for defeating Islamic State. As president, he has promised for more than a month to hold a news conference to discuss the effort."
The problem: "He has yet to do either. But an intense debate is underway among the Pentagon, the State Department and the White House over the way forward."
The debate: "Defense Secretary James N. Mattis and national security advisor H.R. McMaster have signaled different priorities. The Pentagon argues that it only aims to defeat Islamic State and has no intention of being pulled into a conflict with Iran. Mattis ... has advocated 'de-confliction' zones that would essentially divvy up Syria and keep competing forces apart."
Why it matters ... Ilan Goldenberg, a former senior State Department official who now heads the Middle East program at the nonpartisan Center for a New American Security: "What I worry about is the muddled mess scenario ... When you start shooting down planes and running into each other, it quickly goes up the escalation ladder."
Go deeper