Labor shortages plague midwest manufacturing towns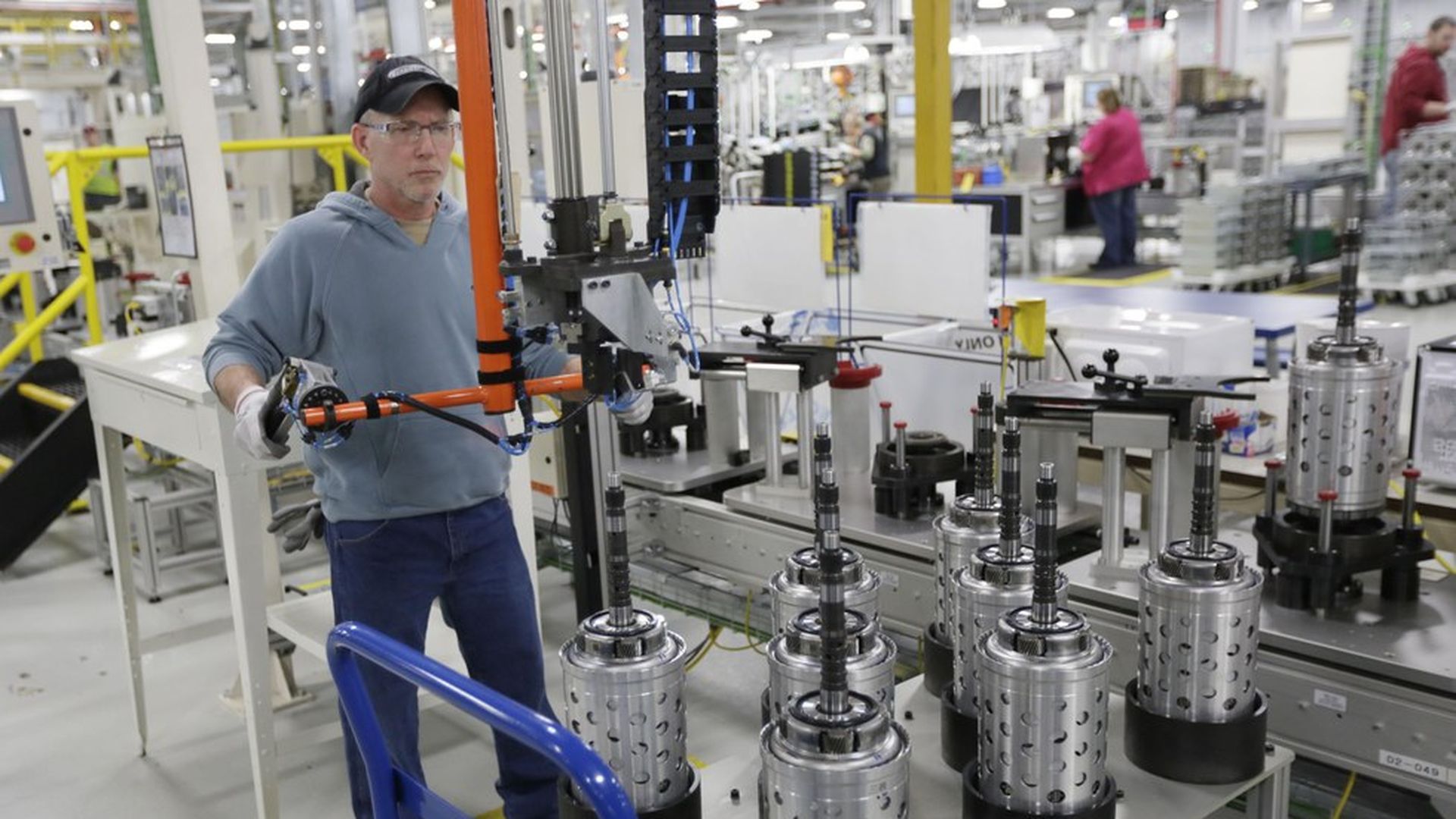 While economists and futurists are rightly concerned about the possibility of mass unemployment precipitated by automation technology, right now the U.S. economy is experiencing one of the tightest labor markets in a generation.
The immigration paradox: It's rural counties in midwest states like Indiana that have the lowest unemployment rates in America, and could therefore benefit from a bit more immigrant labor. In all, 73 U.S. counties have 2% joblessness or lower, according to government statistics.
Take, for example, Indiana' Kosciusko County, home to a third of global orthopedic device production. The Washington Post reports that manufacturers there are struggling to find workers for dozens of open positions, as the county's unemployment rate sits at a minuscule 2%.
And while the population in a lot of the former manufacturing towns of the Midwest has shrunk, many rural counties have seen it tick up. The population of the northern Indiana town of Warsaw, for instance, has gone over 14,000, from just over 12,500 in 2000, the Post reports.
But these are also the places that are culturally averse to immigration — a 2015 UCLA study pegged Indiana as the fourth most-inhospitable state to undocumented immigration.
The Fed's quandary: The U.S. central bank is raising interest rates under the presumption that such labor shortages will soon cause steep wage increases, and lead to inflation. We aren't seeing those effects just yet, and left-leaning economists argue that the Fed needs to embrace tight labor markets to help raise pay for the working class.
Go deeper